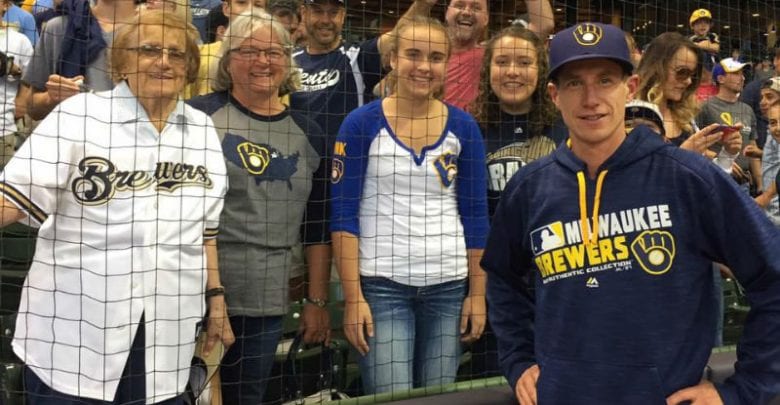 With Chicago clinching the NL Central last night with a win over the Cardinals, the 9/26 Free MLB Pick would automatically go against the just-eliminated Milwaukee Brewers – who may have never been in any real contention for the division anyways. But alas, thanks to the expanded wild card entries, the Brewers find themselves with a slim – yet doable chance at the postseason.
.@Brewers vs @Reds at Miller [email protected] Game time forecast-Mostly Sunny, 71 degrees. Light winds for the tailgate. Roof open. #Brewers #Reds

— WI Sports Weather (@wisportswx) September 28, 2017
The Brew Crew finds themselves trailing Colorado for the second wild card spot by 2.5 games with five to play. Milwaukee certainly didn't help their own cause with a 0-6 loss to Cincinnati at Miller Park last night but with the Rockies idle the Brewers have a chance to pick up a free half game heading into the weekend.
Cincinnati Reds Pitching Matchup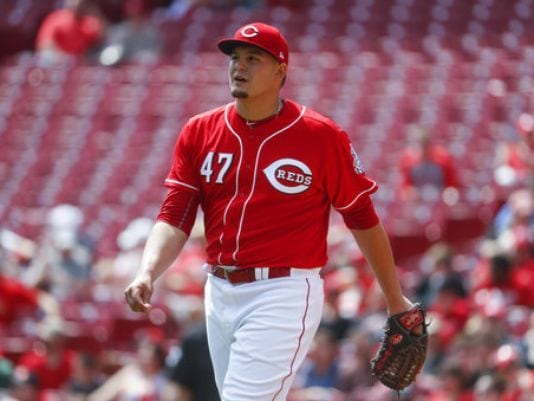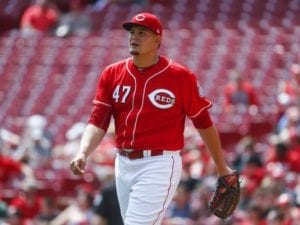 If you're the Reds you might as well play spoiler this afternoon against a division rival. A Brewers loss would put them into DEFCON 1 and the man to do it for the 9/26 free MLB pick may well be Cincinnati starter Sal Romano (5-7, 4.43). The rookie right hander has had an up and down September to say the least. He pitched 8 innings of shut out ball on September 16th against Pittsburgh but was touched last time out against Boston for 5 runs in just 4.0 IP. Romano has allowed just 8 runs in 4 September starts, but has managed to last only a combined 22.2 innings.
Romano has made two starts this year against the Brewers but they haven't been the best. In his first start of the year the Brewers rocked 2HR off Romana, knocking him out after just 3.0 IP. Back on August 13th he lasted a smidge longer with 5.0IP, but gave up 6ER to put his mark at 0-2 against Milwaukee on the season with a 9.00 ERA.
Milwaukee Looks to Keep Their Hopes Alive in the 9/26 free MLB pick
The hopes and dreams of Milwaukee's potential postseason berth relies on the left shoulder of Brent Suter (3-2, 3.29) who is still working his way back from a stint on the DL. Suter has only one decision (a 3-2 win in Pittsburgh) since coming off the disabled list due to a left rotator cuff strain. He had his highest pitch count since the injury last time out, throwing 70 of them over 5-1/3 IP against the Cubs. That doesn't bode well for a Brewers bullpen that was stretched last night against the Reds after starter Brandon Woodruff could only give manager Craig Counsell 2.1 IP.
9/28 Free MLB Pick Betting Breakdown
An average of 68% of the public bets have been placed on Milwaukee -155 this afternoon making it the third most popular MLB wager of the day behind the Yankees (81%) and Royals (76%). Despite this heavy action the line has moved from a -170 open. It makes you wonder just what is the Brewers mindset as they realize their playoff hopes may be all but over. Milwaukee has lost 5 of 7 as it is although Cincinnati has lost 7 of 8.
Romano has struggled against the Brewers and Suter simply cannot be trusted to go deep into the game to ease the burden off the strained Milwaukee bullpen. It's a warm afternoon day in Milwaukee and fans are already getting lubed up for tonight's Bears / Packers game. The 'under' has hit in 10 of the past 12 games for both teams combined, but today feels like a lot of runs scored.
#Packers Gameday. Last #Brewers regular season home game. Going to be a fun sports night. #DaBearsStillSuck

— Pete (@Mastodon_70) September 28, 2017
Pick: Reds / Brewers *Over*9.5