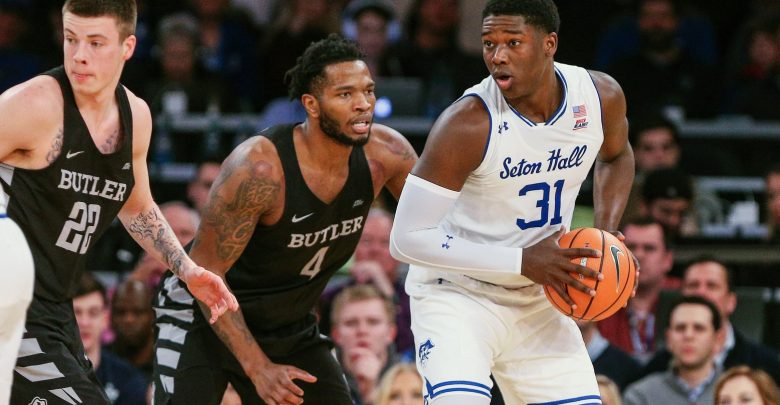 The NC State Wolfpack have defied expectations all season, finishing sixth in the ACC when preseason rankings projected them 12th or worse. Along the way, first year coach Kevin Keatts' team has put together an impressive resume, not only with a 21-11 season but with victories against Arizona, Duke, and North Carolina on the way. NC State finds themselves the underdog once again in the Thursday round one NCAA tournament free pick as oddsmakers have made Seton Hall -3 favorites.
Seton Hall had a very successful season of their own with the same 21-11 record while making the NCAA tournament for the third straight time under coach Kevin Willard. The Pirates have some demons to exorcise today however as they've been bounced in the first round in each of the last two years (68-52 to Gonzaga in 2016 and 77-71 to Arkansas last year). With a dominant inside presence, does Seton Hall have what it takes to make it to Saturday?
NC State Specializes in Small Ball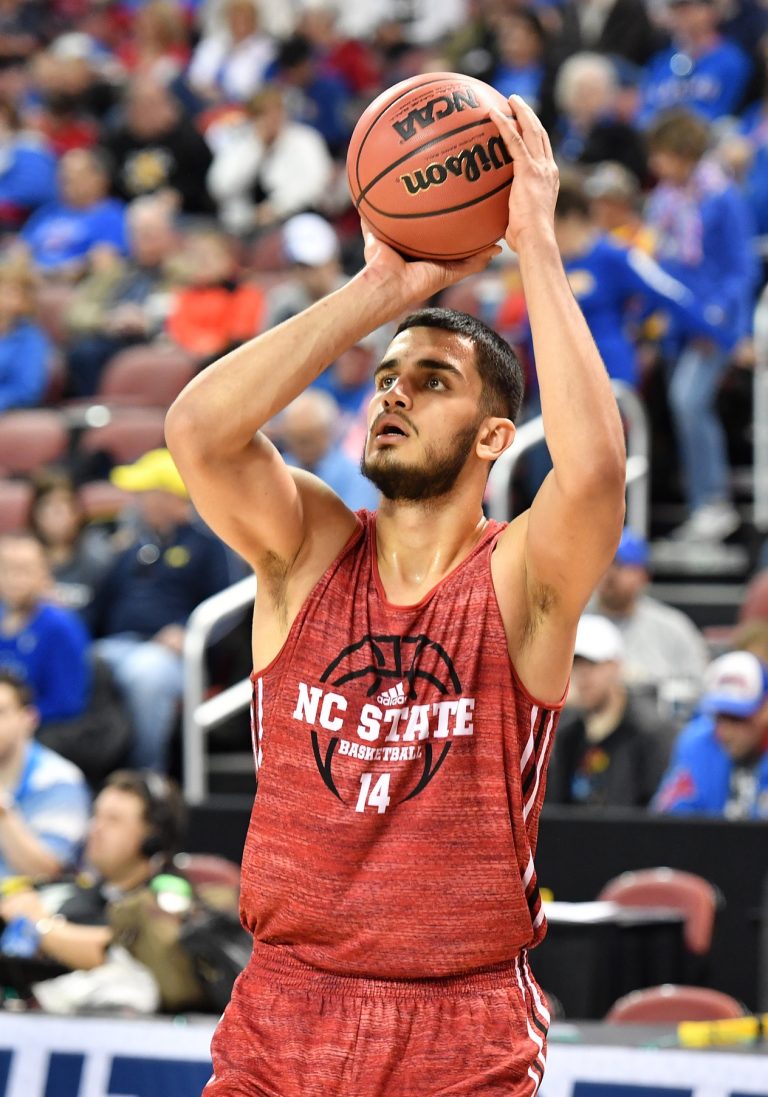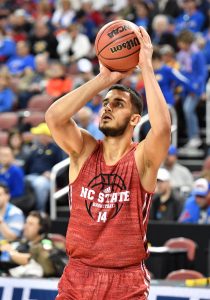 The Wolfpack do start a 7 footer in Omer Yurtseven but he's an international player (Istanbul) that is more comfortable on the perimeter. The Thursday round one NCAA tournament free pick is shaping up to be a shootout as NC State's four guard offense should have plenty of opportunities against a Seton Hall defense that allows 60+ shots per game. Of course the Wolfpack will need to hit those shots as they'll be at a rebounding disadvantage with just one starter over 6'5″.
NC State was 5-2 down the stretch, but they also have dropped two of three including the first round of the ACC tournament. The Wolfpack have a legitimate chance to run away with this game if their full court press is successful. This is because the Pirates will allow you to score and NC State is 32nd in the country averaging 81.2 ppg. Of course that press is a big 'if' as no team in the tourney allows more two point field goals than the Wolfpack.
Does Seton Hall's Experience Give Them the Advantage?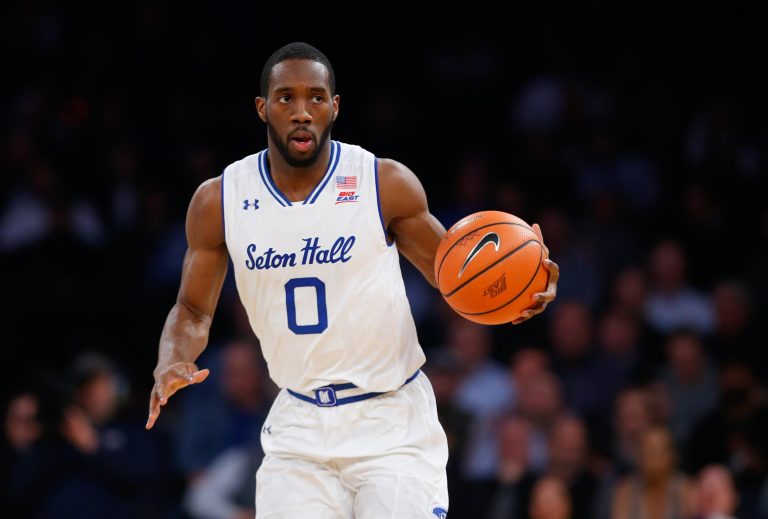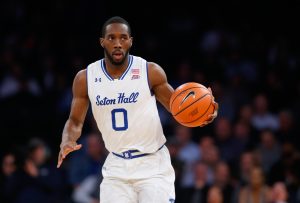 One of the biggest assets for any team in the field of 64 is experience. The NCAA tournament is a different animal and the Pirates have a major leg up on the Wolfpack for two reasons – this is their third straight tourney appearance and they start four seniors. This group of Seniors has had to endure two straight opening round heartbreaks and they made it a preseason goal to advance to the second round for the program for the first time since 2004.
Besides experience, one of the biggest keys to the Thursday round one NCAA tournament free pick for Seton Hall is second chance points. The Pirates 6'10" Angel Delgado is one of the most underrated stars of this tournament, but his postseason career hasn't been great as he's been outscored 44-19 by opposing big men in two games. With most of NC State's focus on the perimeter, Delgado – the Big East's all-time leading rebounder – should have a monster day on the glass. Seton Hall is nearly a top 25 team in the country in offensive rebounds as it is. Regardless, Delgado can also lean on fellow seniors Khadeen Carrington and Desi Rodriguez, who are both top 20 scorers in the program's history. Rodriguez is said to be ready to contribute after suffering an ankle injury five games ago whereas Carrington has excelled in his absence averaging 22.4 points over that span.
Thursday Round One NCAA Tournament Free Pick
The Wolfpacks full court defense is definitely imPRESSive and against a younger, less experienced team that would be a major advantage. Unfortunately for NC State fans the Pirates feature four seniors and have been to the NCAA tournament the last two years. NC State hasn't gone to the big dance since 2015 and features a first year head coach in Keatts. This contest is a nice clash of styles, but in the grind-it-out first round it's Seton Hall's power and muscle that have the edge.
Free Pick: Seton Hall Pirates -3