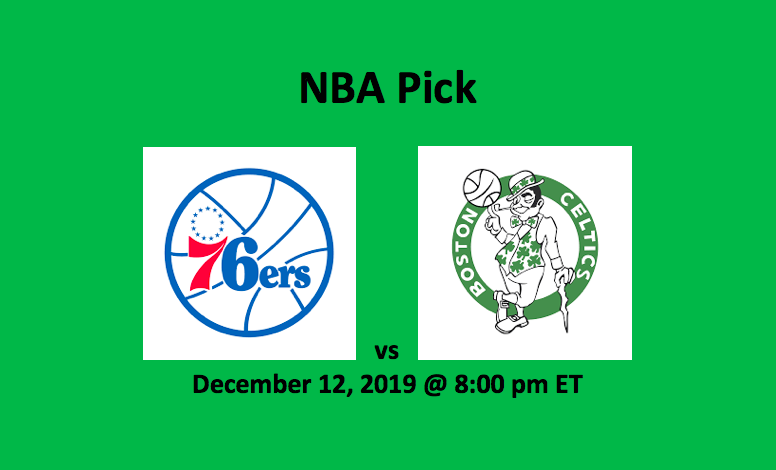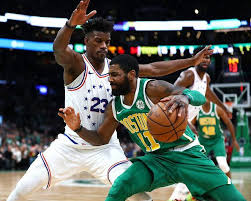 Our 76ers vs Celtics pick has Philly favored by 1.5. This Philadelphia 76ers vs Boston Celtics prediction notes that Boston is third and Philly fourth in the NBA Eastern Conference, and they are first and second respectively in the Atlantic Division. The visiting Philadelphia 76ers (18-7 Overall, 5-7 Away) have won eight of their last 10 games. They've won three straight contests. The Boston Celtics (17-6 Overall, 10-1 Home) are 6-4 over their last 10 games. The Celtics last played on December 11, losing on the road to the Indiana Pacers 122-117. Boston is 10-0 at home. These two teams opened the 2019-2020 in Philadelphia. That matchup saw the Sixers take down the Celts 107-93. The second game of the 2019-2020 season between the 76ers vs Celtics will be played December 12 at TD Garden in Boston, MA. Tipoff is at 8:00 PM ET.
76ers vs Celtics Pick – Stats
Statistically, these two teams are very close. The Sixers are averaging 109.6 PPG, while the Celtics are putting up 110.9 PPG. In terms of points against, it's Philly 103.5 and Boston 103.6. The visitors are a bit better on field goal percentage (46.3%-45.7%) and three-pointers (36.6%-35.8%). Philadelphia's assist mark is 26.8 PG and rebounds are 46.3 PG. Boston's assists total 23.4 PG and rebounds come in at 45.7 PG. Steals and blocks are just about even with each team averaging about nine steals and six blocks per contest.
Philadelphia vs Boston – Players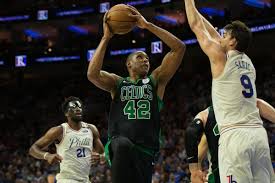 Our 76ers vs Celtics pick notes that center Joel Embiid leads the Sixers in scoring with 22.0 PPG and rebounds with 12.4 RPG. He's putting in 45.8% of his shots. Small forward Tobias Harris is also productive in the frontcourt. He is averaging 19.2 PPG and 7.0 RPB. In the backcourt, SG Josh Richardson and Ben Simmons are a fine scoring duo. Richardson is averaging 15.4 PPG while Simmons is scoring 14.0 PPG. He's averaging 8.4 APG and 7.0 RPG. Simmons is hitting 40% of his threes. Center Al Horford, who's listed as day-to-day, has been good for 13.8 PPG and 6.8 RPG.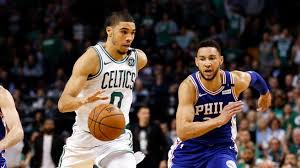 For the Celtics, PG Kemba Walker has been quite effective. He tops the team with 22.8 PPG and 5.2 APG. Walker is connecting with 40.8% of his three-pointers. SG Jaylen Brown is a solid presence putting in 19.9 PPG while grabbing 7.0 RPG and connecting on 50.7% of his field goals. In the paint, power forward Jayson Tatum is putting in 20.9 PPG and grabbing 7.1 RPG. SF Gordon Hayward, who is day-to-day, is averaging 17.4 PPG, 6.3 RPG, and 4.0 APG. PG Marcus Smart, who's averaging 11.8 PPG and 4.6 APG, is out. That could certainly hurt the Celts in this contest.
Our 76ers vs Celtics Pick
Our 76ers vs Celtics pick observes that this game is a close call. The Celtics are certainly on a great home winning streak, while the Sixers come to the Garden healthier and deeper than Boston. Normally, we'd like the Green at home, but we think that Philly will pull out a win tonight. We're going with the 76ers at -1.5. We also have tonight's Thursday Night Football spread pick.
76ers vs Celtics Prediction – Summary
Philadelphia 76ers at -1.5