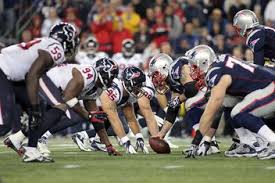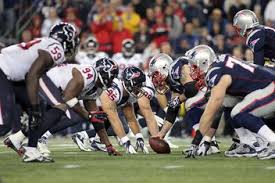 The Houston Texans (2-0) will play the New England Patriots (2-0) tonight at 8:25 p.m. in Foxboro, MA at Gillette Stadium. In our free pick Houston plays New England in a game that looks as if it could go either way. The big question is will Patriot QB Jimmy Garoppolo play? Garoppolo is dealing with a right shoulder injury and is listed as Questionable.
If he does not play, and of course we already know that Tom Brady is still serving his suspension, the question then becomes who will quarterback the Pats? Will it be backup and rookie Jacoby Brissett or someone like Julian Edelman? One thing is for certain, if Garoppolo does play, he will open himself up to further injury. Houston has some big, aggressive pass rushers. If he does not start, the Pats offense will be challenged to run a lot.
Houston Offense vs. Patriots D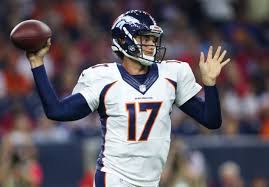 It's interesting to note that Houston QB Brock Osweiler (60.3 COMP%, 3 TDs, 3 INTs, 4 Sacks) has played good enough to win but not good enough to be completely impressive. His touchdown tosses are offset by his tendency to toss picks. He does have some solid wideouts to throw to, including Will Fuller (9 REC, 211 YDs, 23.4 AVG, 1 TD)and DeAndre Hopkins (12 REC, 13.9 AVG, 2 TDs). Lamar Miller (53 ATT, 189 YDs, 3.6 AVG, 0 TDs) is the featured running back. The offense is good, but not spectacular. The O-line has allowed 12 QB hits and four sacks, while running backs are averaging 3.3 YPA. Those are not great stats.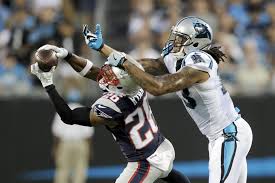 In two games, the Pat D has allowed an average of 22.5 PPG. New England's defense has forced two fumbles and recovered both. Plus, they have two interceptions and 12 passes defended. On pass defense, DB Duron Harmon has 2 PD and 1 INT, while LB Jaime Collins also has notched 2 PD and 1 INT. There are injurt concerns, including CB Malcolm Butler. CB Logan Ryan, who leads the team with 13 tackles, has one forced fumble and one pass defended.
New England O vs. Texans Defense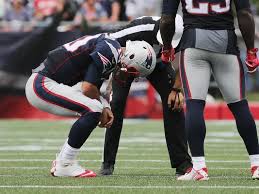 If Garoppolo (71.2 COMP%, 4 TDs, 0 INT, 2 Sacks) plays, the Pats should be able to mount a sound air attack. That's not to say that number three QB Jacoby Brissett (66.7 COMP%, 0 TD, 0 INT, 2 Sacks) can't handle the job if asked to do so. He did relatively well when Garoppolo went down last week. But he is young and inexperienced. LaGarrette Blount (51 ATT, 193 YDs, 3.8 AVG, 1 TD) has offered solid gains, but he's also fumbled twice, losing one. James White and Julian Edelman have shown some decent running chops. However, Edelman is the team's top receiver, averaging 10.1 YPC. Other important receivers include Martellus Bennett, Danny Amendola, and Chris Hogan.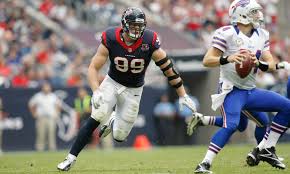 The Houston defense has allowed a total of just 26 points. That's 13 PPG. Can the Patriots find a way to score a few more? The Texan defense has been very good. They have amassed nine sacks 7 TFL and 3 FF, of which they have recovered everyone. They are very good at stopping the run and pursuing opposing QBs. The team's secondary is good, but it's not stellar. DE J.J. Watt can bring the pass rush along with line-mates Vincent Wilfork and Christian Covington.
Our Free Pick Houston Plays New England
In this free pick Houston plays New England offering a game that is tough to predict. We look at it this way the Texan defense will outplay the New England offense. That is no matter who is the quarterback for the Pats. The odds makers have the teams even or Houston at -1.5. We think that Houston will come out on top. Take them at minus 1.5.
Our Free Pick Houston Plays New England: Take the Texans at -1.5