Two AFC championship contenders lock horns in the 2019 NFL week 1 Steelers at Patriots free pick. New England will be without new signee Antonio Brown who is not eligible until next week, but the Patriots are still loaded for bear and are listed as -5.5 home favorites. Do the Steelers see addition by subtraction with the loss of AB or will it be discovered that his production was what made everybody else in the Pittsburgh offense click?
Steelers Eyeing the Upset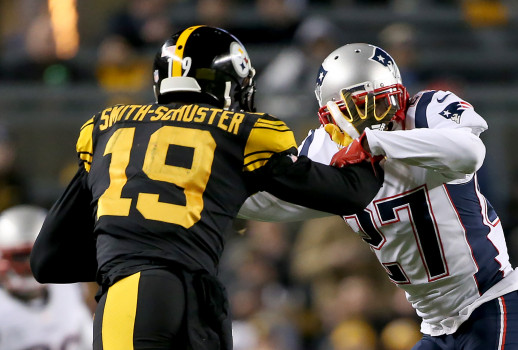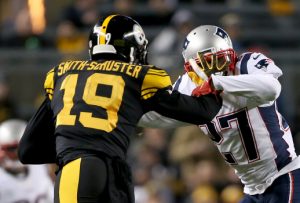 There's a new big 3 for Pittsburgh. Well, Ben Roethlisberger is still there but now the face of the running game is James Conner while Juju Smith-Schuster tries to step into Brown's big shoes in the passing game. Roethlisberger led the NFL in pass yards (5,129) a year ago, Conner had 973 yards on the ground, and Smith-Schuster had more catches and yards than Brown in 2018. How much did opposing defenses game plan for Brown though which helped others find success?
Can Pittsburgh find some secondary options to step up for their offense in the 2019 NFL Week 1 Steelers at Patriots free pick? Vance McDonald is a nice TE threat, but Donte Moncrief and the rest of the receiving corps have a lot to prove this season.
The Steelers won this matchup 17-10 last December. That game was at Heinz Field, but it showed that Pittsburgh could develop a solid game plan to shut down the New England offense. Pittsburgh does have some new faces on defense that could make them even better in 2019, most notably Mark Barron as well as #19 pick Devin Singletary. Pittsburgh's defense was 10th vs. the pass last year and 6th vs. the run.
Any Reason to Bet Against Brady?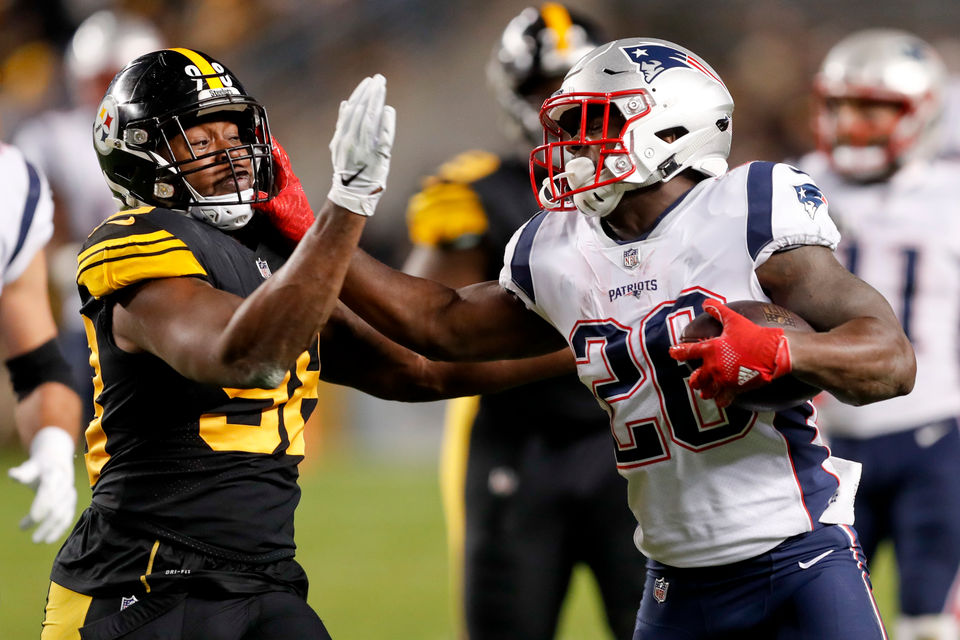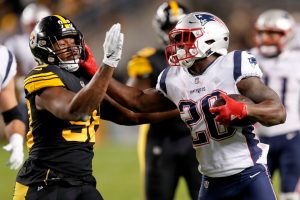 Tom Brady just turned 42 last month but is that any reason to not like New England in the 2019 NFL week 1 Steelers at Patriots free pick? New England does lose Rob Gronkowski to retirement but they still have a bevy of talent for Brady to throw to including Super Bowl MVP Julian Edelman, Phillip Dorsett, and Josh Gordon.
Brady was 25/36 for 279 yards in last seasons matchup with Pittsburgh but the Patriots were held under 100 yards rushing and also commited 14 penalties. Sony Michel and James White are important assets on Sunday night out of the backfield.
James Conner didn't even play for Pittsburgh in last year's meeting yet Pittsburgh was able to rush for 158 yards on 25 carries. Do the Steelers just match up better up front against New England? There isn't a whole lot of big names on the Patriot defense, but it's still Bill Belichick's system that they are running and the coach has had a whole offseason to gameplan for this game.
2019 NFL Week 1 Steelers at Patriots Free Pick
New England raises yet another Super Bowl banner before Sunday's contest. It's a night game which should also have the crowd extra hyped up. The Steelers don't think they'll miss Brown, but it might take a couple games until the moving parts of the offense settle into their new roles. Belichick with this long to prepare is scary and he wants to make yet another statement in front of the entire league on Sunday night.
Pick: New England Patriots -5.5 @ Bookmaker.eu