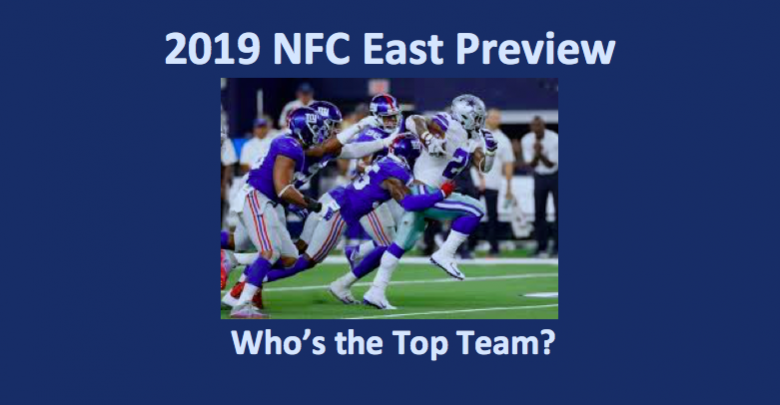 Our 2019 NFC East preview predictions for sports bettors is ready to go. This NFC East preview offers bettors everything they need to start the NFL season off right. You'll find our NFL previews to be up to date, insightful, and analytically sound. Use our 2019 preview predictions to help make you a smarter sports bettor. This is the first division preview of six we'll be publishing. Keep your eyes open for the next five, which will be posted throughout the week.
2019 NFC East Preview Predictions – Features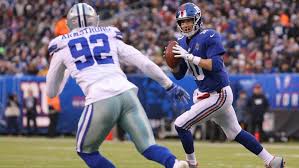 Here's what sports bettors will find in our comprehensive NFC East Preview. First, we review each team's recent history and offer an overview of their status. Our 2019 NFC East preview provides complete team offensive and defensive stats. In our analysis of the offensive and defensive units, we include specific player stats. We also analyze special teams and offer insights into the coaching staff. Finally, we rate each unit and project each team's order of finish. Everything you need to get off to a great start is right here!
NFC East – Top Units 2019
Quarterbacks – Philadelphia
Running Backs – New York
Receivers – Philadelphia
Offensive Linemen – Philadelphia
Defensive Linemen – Washington
Linebackers – Dallas
Secondary – New York
Special Teams – Philadelphia
Coaching – Philadelphia
NFC East Snapshots
Here is a quick look at each of the teams in this division. For a much more comprehensive view, please see each of our team profiles.
Great offensive potential
Defense problematic
Young and need to mature now
Jones or Manning?
Offensive line questionable
Weak defense
Foles, premium backup, is gone
Best all-around offense
Top-notch coaching
Big questions on offense
D-line best in NFC East
Gruden on hot seat
2019 NFC East Preview Predictions – Final Word
We know that sports bettors will find that our 2019 NFC East preview predictions offer them a massive edge. We provide detailed analysis in complete but condensed articles that are accurate. Our assessments of each team and every unit are top-notch. Utilize our NFC East preview for 2019 in the preseason and early in the regular season. Come back to these articles throughout the season to keep your perspective on how each team is developing.