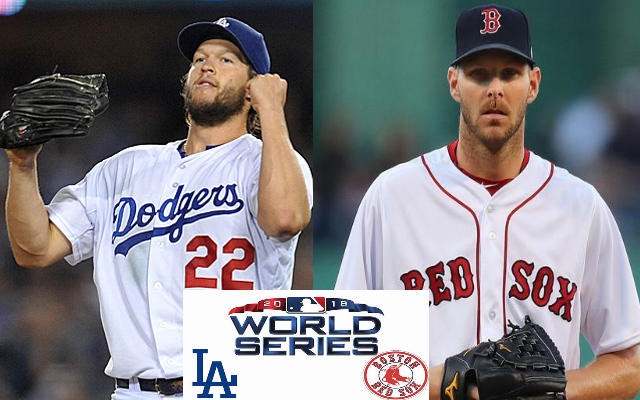 The 2018 fall classic gets underway Tuesday night with oddsmakers setting the line at Boston -175. There is a lot of action coming in on the Sox due to them being at home, sending ace lefty Chris Sale to the mound, and for the fact that LA's Clayton Kershaw has been a different pitcher on the road this postseason. Can the Dodgers steal one in the 2018 World Series game 1 free pick or is the Red Sox RL (+125) a better value with that offense?
Can Dodgers Offense Get to Sale?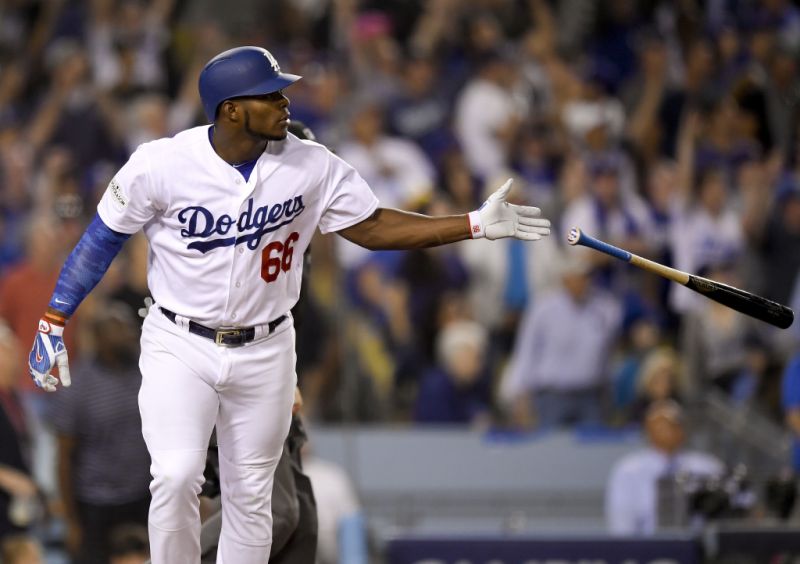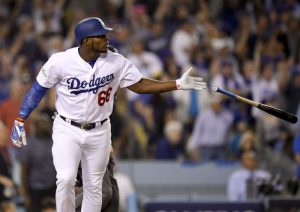 Facing the 6'6″ Chris Sale is a tall order for LA, especially considering only three Dodgers batters have ever faced the left hander. What Los Angeles can take some solace in is the fact that Sale may be a bit rusty after not having pitched in 10 days due to a stomach illness. The Dodgers play in Fenway in the 2018 World Series game 1 free pick which would seemingly be a disadvantage. In the LCS however, LA hit better on the road scoring 4+ runs in 3 of 4 games in front of a Miller Lite – fueled Milwaukee crowd. Manny Machado has a .316 average against Sale with a HR in 19 AB. Brian Dozier also saw the left-hander a lot from his time with the Twins, notching 47 career AB. Chris Taylor hit .364 in the NLCS and 4 of Yasiel Puig's 7 hits were for extra-bases so there is some momentum rolling for the Dodgers in Game 1.
Clayton Kershaw makes his Fenway Park debut tonight. Of his last 8 postseason starts dating back to 2017, 3 have come on the road. They've resulted in a 1-run outing vs. Chicago in the 2017 NLCS, 6ER allowed in 4.2 IP in the '17 World Series in Houston, and 4ER allowed in 3.0 IP this year in game 1 vs. Milwaukee. Kershaw has been great in Chavez Ravine, but you have to wonder how his road postseason struggles will rear their head tonight? Only one everyday Sox player has faced Kershaw which gives the advantage to the pitcher, but this is also a Boston offense that is hitting everything right now.
Red Sox Offense Has Momentum Too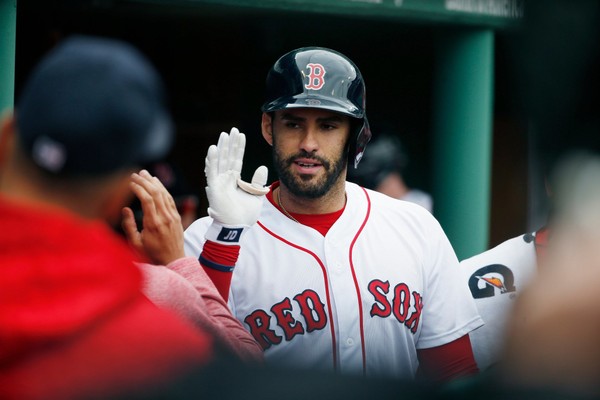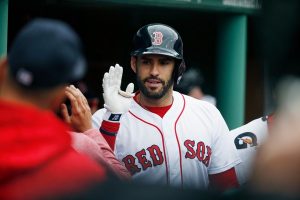 Oddsmakers have set the O/U for tonight's 2018 World Series game 1 free pick at 7.5 but is a high scoring affair just as, if not more, likely? After all we see the Red Sox #1 offense in baseball led by the red hot Jackie Bradley Jr. who had 2 HR and 9 RBI in Boston's ALCS series win over Houston. The Red Sox scored 7+ runs in 3 of the last 4 games vs. Houston to reach the World Series as Rafael Devers hit .385 and J.D. Martinez was 5-18 with a HR and 4BB. Only Martinez has faced Kershaw more than 2 times but he's smoked him, batting 5-11 (.455) with 2HR. There is some concern in the Boston dugout however as Mookie Betts (.217), Andrew Benintendi (.214) and even Bradley Jr. (.200) all struggled in the ALCS.
The Red Sox have won 11 of the last 13 Chris Sale starts but there are some questions surrounding the lefty ahead of tonight's game 1. He hasn't pitched since October 13th vs. the Astros after being hospitalized with a stomach illness. Sale has given up just 2ER in each of his postseason starts this season and a total of 5 hits in 9.1 IP this October. It will also be a 50 degree night with temperatures continuing to drop throughout the evening which definitely favors the Boston pitcher over the Los Angeles batters.
2018 World Series Game 1 Free Pick
LA needed 7 games to advance to the fall classic but they do send their ace to the mound tonight. It will be interesting to see if Kershaw's past postseason demons come to fester on the road tonight. It's hard to imagine they don't. A wild Boston crowd and a cold evening gives the advantage to the Red Sox, especially if Sale is truly healthy.
World Series Free Pick: Boston Red Sox -1.5 (+125)