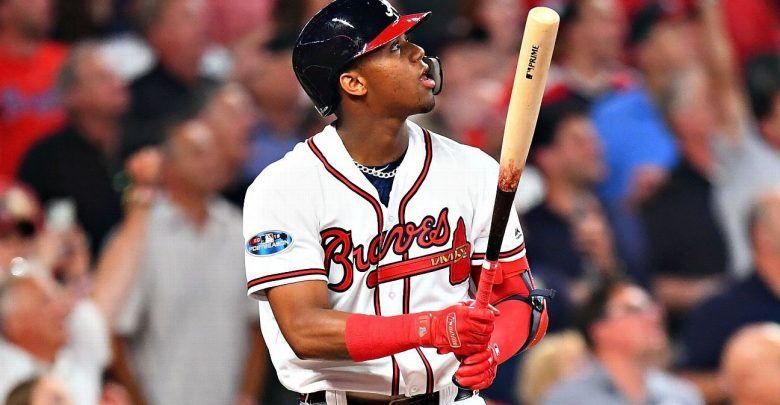 The LA Dodgers had their bags packed and had already put in their orders for brats and cheese curds in MIlwaukee. Sweeping the Atlanta Braves in the National League divisional series as Ronald Acuna, Jr's 2nd inning grand slam was enough to put the series at 2-1. The Dodgers get another chance at heading to the championship series when the two teams meet up Monday afternoon in the 2018 NLDS Game 4 free pick. LA is listed as a decent favorite today (LAD -141) but do the Braves find some magic again to force a Game 5?
Dodgers in a Great Spot With Hill on the Mound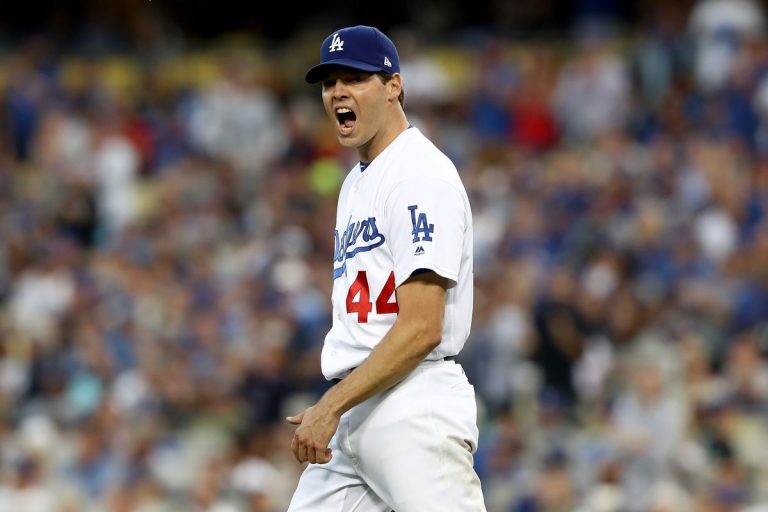 It's almost surprising that the Dodgers aren't a higher ML price today considering LH Rich Hill (11-5, 3.66) takes the bump. The 38-year-old has plenty of postseason experience as the 2018 NLDS Game 4 free pick marks his 8th October start since 2016. Since Game 5 of the 2016 NLDS, Hill has made 6 postseason starts and allowed over 1ER just once. Granted he hasn't tossed since September 30th, but Hill has also had success against this Braves lineup. He threw a 7IP, 3-hitter on July 26th at Atlanta and has held the Braves to a .184 collective average in 38 total AB.
The O/U for today's game is 8 which seems like a number the Dodgers could potentially get to themselves if their offense continues to click. Besides Game 2 on Friday, LA has scored 5+ runs in 5 of their last 6 games. They put up 25 total runs on Saturday and Sunday of the regular season finale at San Francisco and even almost clawed back into last night's 5-6 loss despite going down 5 runs early. Justin Turner is having himself a series going 4-10 with 3BB so far while Max Muncy has provided the pop with 2HR. Yasmani Grandal has 2HR in 7 career AB vs. Braves starter Mike Foltynewicz so expect a big day from him. Even Manny Machado (1-12, .083, 1HR so far in series) could get going as he's 4-8 lifetime vs. the Atlanta starter.
#Dodgers Game 4 starter Rich Hill is 5-0 with a 1.74 ERA, 0.96 WHIP, .188 BA against in 9 career games (7 starts) v #Braves. Only allowed 1 HR to a Brave — Andruw Jones in June 2007.

— Bill Plunkett (@billplunkettocr) October 8, 2018
Braves Rely on Folty to Force a Game 5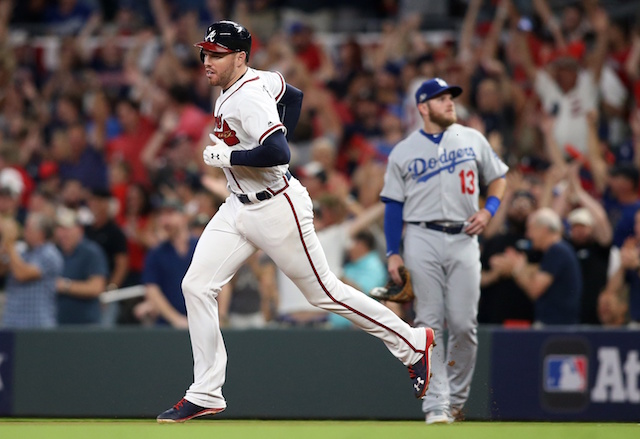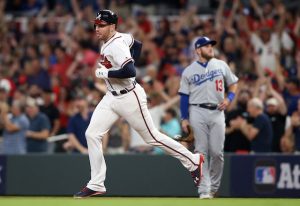 Atlanta got a big lead early yesterday but they still used 7 pitchers to hold off the Dodgers and force the 2018 NLDS Game 4 free pick. Mike Foltynewicz (13-10, 2.85) will take the ball to start with today after also going in Game 1 4 days ago. The good news is that the right hander should be fresh. In Thursday night's contest Foltynewicz threw just 50 pitches after allowing 4ER in 2.0 IP. He gave up HR to Joc Pederson and Muncy but on the bright side did allow just 3 hits. He also allowed 4ER in 5IP vs. LA on July 27th so expect a somewhat short outing and a lot of bullpen from Atlanta today.
The good news for the Braves offense today is that Hill can be gotten to. For one he hasn't pitched in over a week and 3 of his 5 starts in September resulted in 4+ ER allowed each. Unfortunately for Atlanta, they just aren't hitting. The Braves were shut out in Games 1 and 2 and despite winning 6-5 last night they managed just 4 hits. Only 4 Atlanta players have ever even got a hit off of Hill, although it's a relatively small sample size of just 38 career AB. Even though 3 games of the NLDS only one Brave is hitting better than .250 and that's Acuna (3-11, .273). The Braves other big offensive weapon Freddie Freeman is 2-12 (.167) with a HR in the series but is just 1-6 (.167) in his lifetime vs. Hill.
2018 NLDS Game 4 Free Pick
For all intents and purposes this series should probably be over. The Braves were somehow able to score more runs (6) than get hits (4) yesterday but used a lot of bullpen arms to finish off the Dodgers. LA has already gotten to Atlanta pitcher Mike Foltynewicz in Game 1 and they send a savvy playoff veteran to the mound on their own side. The Braves gave it a good run, but that ends today.
NLDS Free Pick: Los Angeles Dodgers -1.5 (+115)