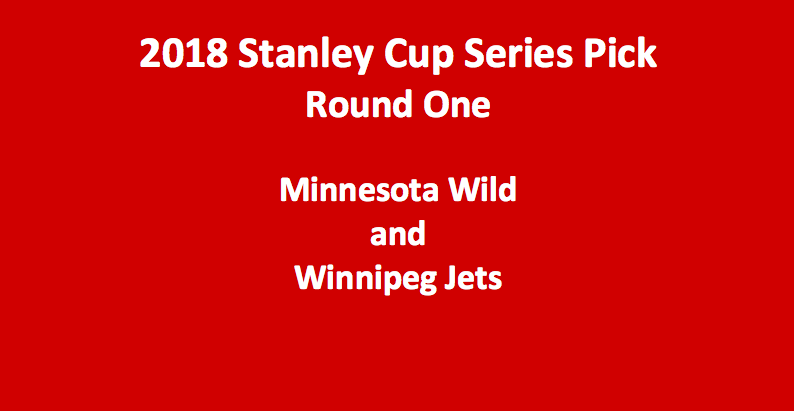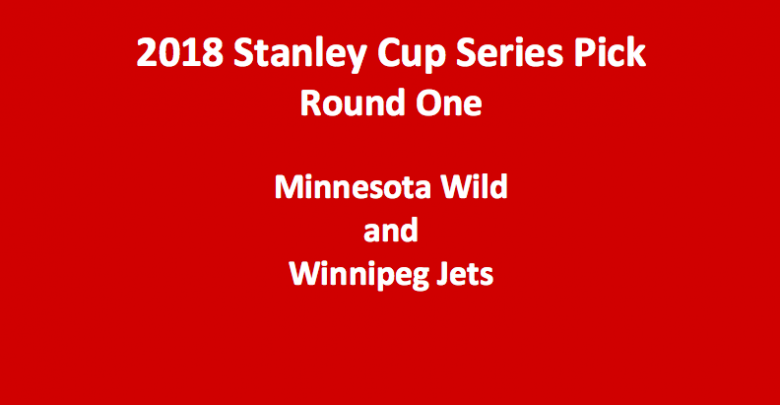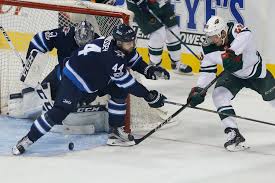 The first two teams to figure out their opening round opponents were the Winnipeg Jets and the Minnesota Wild, who finished second and third in the Central Division respectively and will face each other. This season the Jets have bested the Wild in three out of their four head to head contests, though the last game between the two teams was played in mid-January. Our Winnipeg plays Minnesota 2018 Stanley Cup series has the Jets favored. Here's how the series looks.
Jets Offense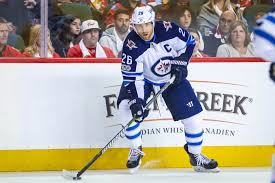 The Jets have had an elite offense all season, finishing with the second most goals of any team in the NHL (273). In contrast the Minnesota Wild finished in the middle of the road in terms of goal scoring, putting up the 11th most goals (250), the fourth least out of any Western Conference playoff teams.
Winnipeg's offense has been led by Blake Wheeler (23-68-91), who has had the most productive year of his career, and Patrik Laine who finished the year with 44 goals, the second most in the NHL. The Jets offensive fire-power runs deeper than these two players though as Mark Scheifele (23-37-60), Nikolaj Ehlers (29-31-60), Kyle Connor (31-26-57), and trade-deadline acquisition Paul Stastny (4-9-13 in 19 games since his acquisition) have had productive years as well.
Wild Offense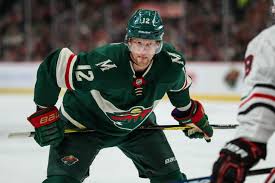 Minnesota's offense is much less deep that Winnipeg's. The Wild's scoring has primarily been generated by Eric Staal (42-34-76), Jason Zucker (33-31-64), and Micheal Granlund (21-46-67). These three forwards are the only skaters on the team who have scored at least 20 goals this year. Between Staal and Zucker alone, a total of 72 of the Minnesota Wild's 250 goals have been scored. If the Jets can decrease the effectiveness of the Staal-Zucker-Tyler Ennis line, it will be very unlikely that the Wild will be able to sustain enough offensive production to match that of Winnipeg.
Defensive Concerns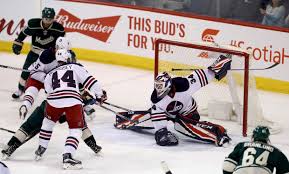 The biggest storyline for the Minnesota Wild will be how they try to contain the Jet's offensive without their best defenseman, Ryan Suter who had season ending ankle surgery after fracturing his fibula. Suter led the Wild in both points by D-men (51) as well as time on ice with and average of 26:47 per game and his absence will put greater responsibility on the rest of the D-corps.
Aside from missing Suter, Minnesota might also be without Jared Spurgeon, who is questionable to be in the lineup for Game 1. Spurgeon has averaged the second most time on ice on the team's roster (24:33 minutes per game), and missing him will leave the Wild with only two of their top four defensemen healthy. The Wild will look to rely on Matt Dumba and Jonis Brodin eat major minutes if Spurgeon is unable to play.
Series Goaltending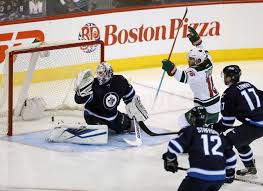 It will be tough for the Wild to match Winnipeg's offense while playing against Connor Hellebuyck, who has had a Vezina caliber season. Hellebyuck finished the season with a .924 save percentage and a 2.36 GAA. The UMASS-Lowell product also finished tied for the most wins out of any goaltender with 44.
Hellebyuck will be matched up against Devan Dubnyk who had a solid season himself, compiling a .918 save percentage and a 2.52 GAA, though he has been hit or miss in terms of playoff performance during his career.
Winnipeg Plays Minnesota 2018 Stanley Cup Series Pick
With Winnipeg's elite goaltending and high offensive fire-power, it will be a very tough series for the Wild. Coupled with Minnesota's depleted blueline and having the displeasure of catching Winnipeg on a hot streak, as the Jets finished on a five game win streak and a 9-1 record in their final ten games of the year, it doesn't look likely that Minnesota can pull its self into the second round of the playoffs. Here's our Winnipeg plays Minnesota 2018 Stanley Cup Series pick.
Prediction:
Winnipeg Jets (-190) over Minnesota Wild (+165) in 5 games.