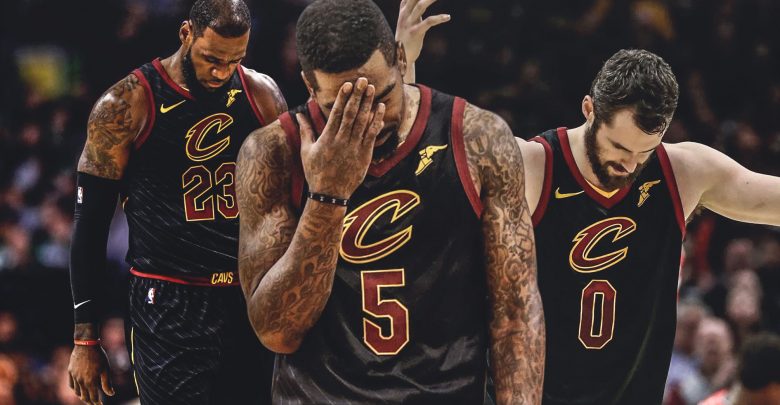 Ah, overtime. For NBA totals bettors the extra quarter can be your biggest friend – or the bane of your existence. That's exactly what happened in Game 1 as George Hill choked, JR Smith looked bloked, and the Cavs essentially gave away Game 1 114-124. Things are lining up basically the same for the June 3rd NBA playoffs free pick. The spread (GS -11.5) is a point below Game 1 and the O/U is down three points (217.5 to 214.5). Can the Cavs rebound from the disappointment of Thursday night or does Golden State crank open the throttle to a big win?
Game 1 Was Another High Scoring Affair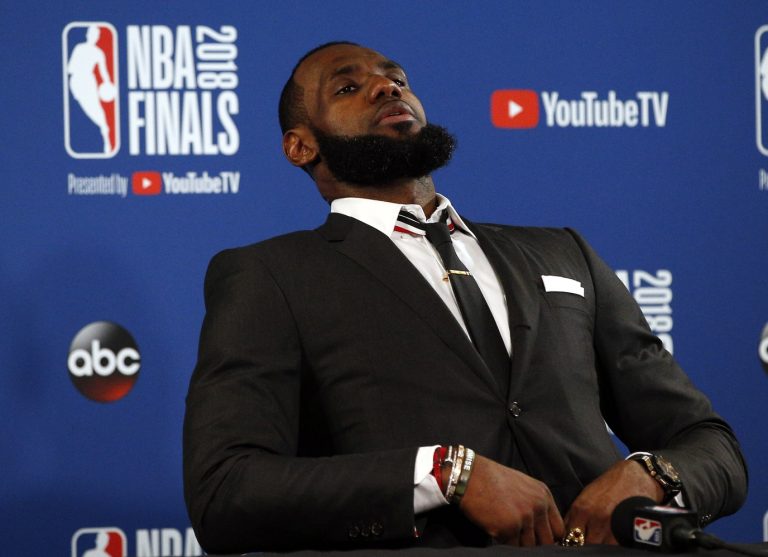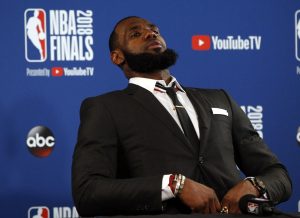 You've been living under a rock if you haven't heard that this is the fourth straight year that Cleveland and Golden State are meeting up in the NBA Finals. Last year the Warriors made short work of Lebron and company in winning the title 4 games to 1. Games 2 through 5 all went over last year's set totals, and they were all set at 221 or higher. The clinching Game 5 saw an incredible O/U set at 231.5 – and the total actually soared over with a 129-120 Golden State win.
The June 3rd NBA playoffs free pick has a great chance of going over tonight's 214.5 total if the stars play like they did in Game 1. Most notably, Lebron James went for 51 points on 19-32 shooting. Kevin Love also had a nice game back with 21 points after missing Game 7 of the Eastern Conference Finals in concussion protocol. Per usual, Golden State's Big 3 of Kevin Durant (26 points), Klay Thompson (24 points) and Steph Curry (29 points) seemed to be able to score at will. It's hard to envision any of those players getting shut down tonight.
Everybody Is On the Over – Time to Go Under?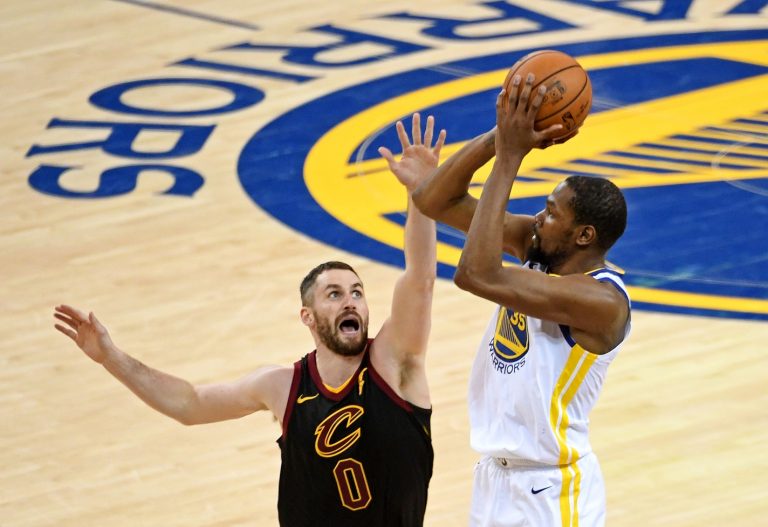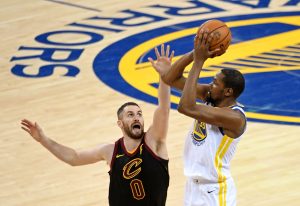 One thing that was lost with all the chaos of the final seconds of Game 1 is that Cleveland had a legitimate chance at the win. Not only that, if Hill hits the 2nd free throw the score is likely 108-107 Cleveland which would have cleared the under of 217.5.The big question facing the June 3rd NBA playoffs free pick is if we see another close contest like Thursday, or if Golden State runs away with Game 2. Is anybody really predicting a Cleveland blowout win?
Golden State had a nice bounce back offensive effort with their 124 points in Game 1. Yes it took 17 points in OT to get to that number but three of the four games prior the Warriors failed to break 101 points. Golden State shot over 50% from the field in Game 1 – can they repeat that Sunday afternoon? The under could be in trouble because you'd assume that Cleveland shoots better from three point range tonight than they did on Thursday (10-37, 27%). Kyle Korver continues to be the invisible man in these playoffs as he scored just 3 points on 1-3 from the field.
June 3rd NBA Playoffs Free Pick Betting
Tonight just feels like a high scoring affair. The pressure of Game 1 is over with and the teams have to be more relaxed. Golden State survived a scare in Game 1 which has them feeling at ease while at the same time Cleveland has the confidence of knowing they had the defending champs on the ropes. All of that will equal to high efficiency shooting nights which should give the fans a very entertaining Sunday evening.
Free Pick: Cleveland Cavaliers / Golden State Warriors *Over* 214.5