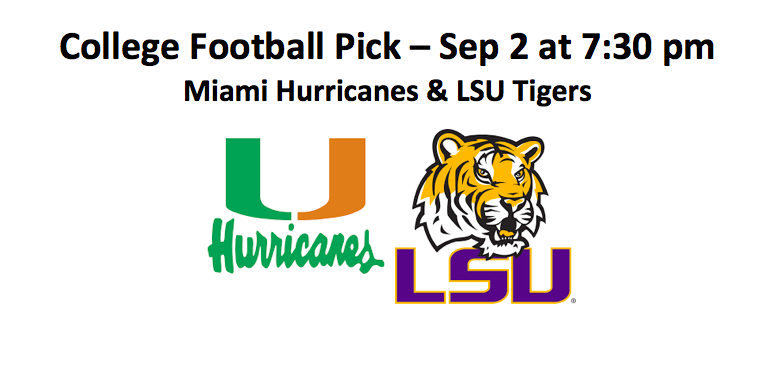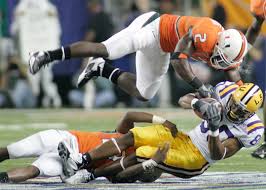 This neutral turf games, which is being played in Arlington, Texas, is a huge opener for both teams. The Miami Hurricanes are considered to be the best team in the ACC Coastal Division. On the other hand, the LSU Tigers have slipped down a few notches. They are thought to be the fifth-ranked club in the powerful SEC West. In this contest, the Hurricanes, who went 10-3 in 2017, will want to establish themselves as one of the top teams in the nation. The LSU Tigers, who were 9-4 last season, will be trying to prove wrong those who say they have dropped down a peg or two. Our 2018 Miami plays LSU football pick offers the Hurricanes at -3.0 and the over/under at anywhere between 47.0 and 48.0.
Miami Offense vs Tigers Defense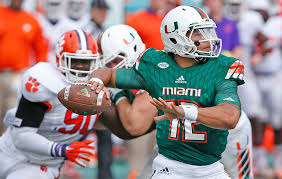 Senior QB Malik Rosier leads the Hurricane offense. He's got a good arm, but can get sloppy with the ball. He tossed 14 picks last season, while hitting for 26 touchdowns and completing 54.0% of his passes. On a side note, freshman QB N'Kosi Perry, who brings a whole lot of talent, has been suspended for breaking team rules. Miami loses its top-two receivers from last year, but they are still deep in that spot.
Sophomore Jeff Thomas and junior Ahmmon Richards are both quality pass catchers. Thomas has the ability to turn just about any reception into a long gain. Rosier is a solid runner, making him a versatile threat, while the top ground gainer looks to be junior RB Travis Homer. Last season, he averaged 5.9 YPA and scored eight times while falling just 34 yards short of 1,000 ground yards. He did have 219 receiving yards. The O-line is solid and should be a benefit to both the passing and running games.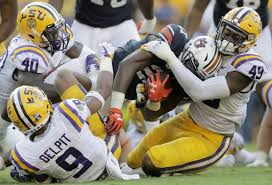 LSU's strength has always been its D. Last season, they allowed 18.9 PPG. They have some of the best linebacking and defensive back units in the SEC. ILB Devin White, a junior, is tough on running backs and quarterbacks. CB Andraez "Greedy" Williams, who had six interceptions and 11 passes broken up in 2017, has a habit of making QBs pay for mistakes. The frontline has lost some of its best stoppers and sackers. This group is inexperienced and thin.
LSU Offense vs Hurricanes Defense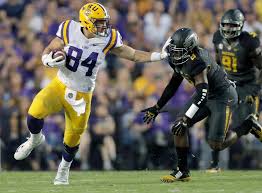 The Tiger offense has lost a huge number of its top performers from 2017.  Their four most productive running backs, top three receivers, and starting quarterback are all gone. The QB competition has been decided. The starter tonight will be Ohio State grad transfer Joe Burrow, a junior. He's an accurate passer with a strong arm. We do expect LSU to focus on the pass this season, which means they've made some major offensive changes to their scheme. Senior TE Foster Moreau, who had 24 catches and three TDs last year, should be a prime target. Sophomore Clyde Edwards-Helaire and senior Nick Brossette lead a unit that returns not one RB with a TD from last season. The LSU O-line is the best group on this side of the ball.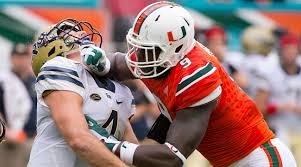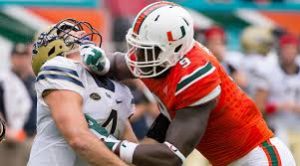 The Miami D allowed 21.0 PPG in 2017. Seven starters and seven-of-nine top tacklers are back. The D-line is solid and deep and the LB and deep back units are the best in the conference. On the line, end Joe Jackson, who had 6.5 sacks, five TFL, and six QBHs, is a high energy pursuer. Sophomore ILB Shaquille Quarterman (83 TKLs, 4.5 TFLs, 5 PBU) and junior WLB Michael Pickney (68 TKLs, 3.5 SCKs, 7.5 TFL) are quick and smart. In the secondary, corner Michael and strong safety Jaquan  are two of the best around, Jackson grabbed four picks while defending five passes, and Johnson led the team with 96 tackles while making four picks and defending four passes, .
2018 Miami Plays LSU Football Pick
With two fine defenses and a LSU offense that's in essence being revamped and re-manned, how many points will be scored today? Miami should be good for about 22, while we expect LSU to post about 15. That puts the total under 48.0. As far as the point spread goes, our 2018 Miami plays LSU football pick is the Hurricanes at -3.0.
Summary Hurricanes and Tigers: Miami at -3.0 and under 48.0