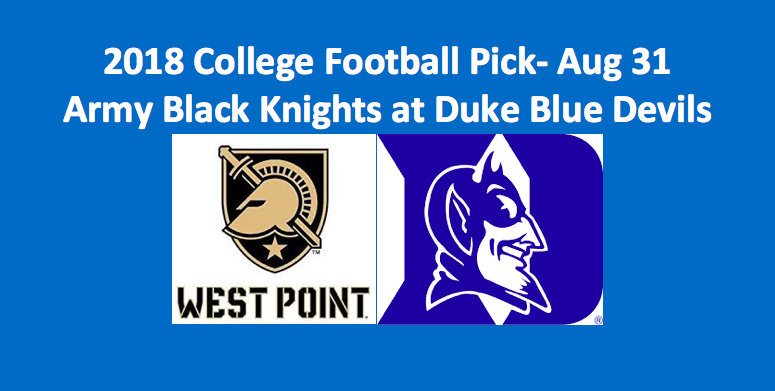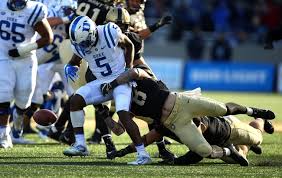 The Army West Point Black Knights and Duke Blue Devils open their respective FBS seasons tonight at 7 p.m. E.T. Army is second in our Independent rankings, finishing behind Notre Dame. We see Duke, which is in the ACC Coastal Division, as being in the middle of the pack in that part of the league. Over the years they have improved considerably. Our 2018 Army plays Duke college football pick offers the Blue Devils at -14.5 and the over/under at either 45.0 or 45.5.
Army Offense vs Blue Devils Defense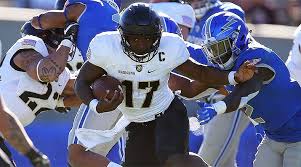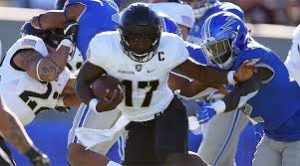 Army likes to run, and they have plenty of players who can do so. They especially like to utilize their fullbacks. We see Darnell Woolfolk and Andy Davidson going right up the middle as their D-line creates openings for them. Don't expect the Army West Point Black Knights to pass very much, if at all. At quarterback, replacing Ahmad Bradshaw, should be junior Kevin Hopkins. He's more of a passer than Bradshaw was, but we don't expect to see many outlet tosses to the Black Knight's returning leading receivers Jordan Asberry and Kell Walker.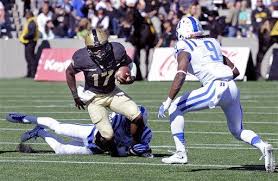 The Duke defensive line may find themselves challenged by two things, the strength of the Army rush attack and the various options they'll have to deal with. Watch junior DE Tre Hornbuckle, as he's tough in front. A lot of pressure will be on the Blue Devil linebackers Joe Giles-Harris and Ben Humphreys will provide premium defense. Junior corner Mark Gilbert, who garnered six interceptions and broke up 15 passes last year, will be ready for anything Army may put in the air.
Duke Offense vs Black Knights Defense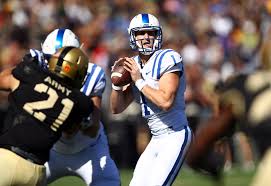 Tonight, this Duke offense may only be as good as its quarterback junior Daniel Jones. Jones can run hot and cold. Last year, he tossed 14 touchdown passes, but he also three 11 picks. His three top pass catchers from last season are back. Last season, sophomore RB Brittain Brown scored seven TDs while averaging a healthy 5.4 YPA. He could be a major factor in this game. Jones is also a rush threat, as he was good for 3.2 YPA. A big concern for the Blue Devils is their O-line, which we rank in the lower third of the ACC.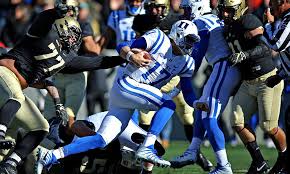 Army had a very tough defense last year, and a lot of that seasoned group is back. They were especially tough against the pass. The LB and D-line both welcome back a huge amount of talent. Included is last season's leading tackler James Nachtigal. He created havoc for QBs. Along with Nachtigal is junior LB Cole Christiansen and senior LB Kenneth Brinson. Both are excellent at tracking down quarterbacks. In the secondary, senior Max Regan could have a big game.
Our 2018 Army Plays Duke College Football Pick
If this game is going to be won in the trenches, then we expect the Black Knights to win that battle. Army may not win this game outright, but we do think they will keep it close. Their dynamic rush attack wears team's down, and we don't expect Duke to be able to contain them all night. At the same time, the Blue Devils bring some decent offensive weapons to the field and solid LBs as well as a good secondary. Our 2018 Army plays Duke college football pick is Army at +14.5. We're also taking the over at 45.0. As a third betting option, we have an inside note that says Army wins this one outright.
Summary Army at Duke Picks: Black Knights at +14.5 and over 45.0