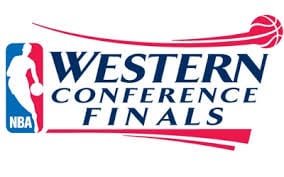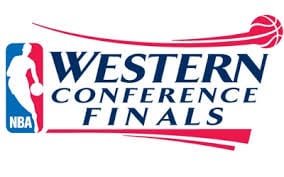 The NBA West Finals feature the first-seed Golden State Warriors who took down the eighth-seed Portland Trail Blazers and fifth-seed Utah Jazz, winning both series in four games. Golden State will play the second-seed San Antonio Spurs. The Spurs beat the seventh-seed Memphis Grizzlies and third-seed Houston Rockets, as they took each series in six games. Here is our preview and 2017 NBA Western Conference Finals series pick.
Players to Watch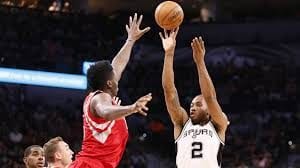 The important player that is out, PG Tony Parker, has not been missed that much. That's not to say that the Spurs can't use him. They can. But the team seems to have adjusted to the loss of Parker due to injury. SF Kawhi Leonard and PF LaMarcus Aldridge are key to this team's success. In the postseason, Leonard's been good for 28 PPG and eight rebounds and Aldridge for 18 PPG and eight rebounds. Center Pau Gasol is the other major front in the frontcourt. With Parker out, point guards Patty Mills and Dejounte Murray have been seeing quite a bit of time. Together, they've been putting about 15 PPG on the scoreboard. Still, Parker's three-point shooting, which hot 60% of the time, is missed.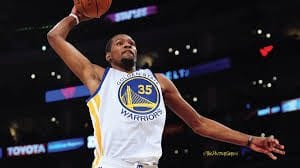 SF Kevin Durant and PF Draymond Green are major competitors upfront, plus they can both hit from the three-point arc. PG Stephen Curry and SG Klay Thompson can pop and hit from just about anywhere. Curry leads the team in the postseason in points per game with 28 and is second in assists per game with six. Green and Durant are each grabbing eight rebounds per game while Green scoring 14 per game and Durant 25. Green is good for seven assists per game. The Warriors are much better than the Spurs at ball movement. Also, they are much more skilled on defense.
Keys to the Series
Two solid teams in the paint and one wins that battle
Leonard and Aldridge for the Spurs
Curry and Durant for the Warriors
Parker's loss is huge at this point
State's assists versus Spurs up-tempo push
Series Schedule
Game 1 Sun., 5/14 SA @ GS (3:30 p.m., ABC)
Game 2 Tue., 5/16 SA @ GS (9 p.m., ESPN)
Game 3 Sat., 5/20 GS @ SA (9 p.m., ESPN)
Game 4 Mon., 5/22 GS @ SA (9 p.m., ESPN)
Game 5 Wed., 5/24 SA @ GS (9 p.m., ESPN)*
Game 6 Fri., 5/26 GS @ SA (9 p.m., ESPN)*
Game 7 Sun., 5/28 SA @ GS (9 p.m., ESPN)*
*If necessary
2017 NBA Western Conference Finals Series Pick
This will be an interesting series to say the least. Even though the Spurs are the two-seed, the Warriors as the one-seed are far above them. Our 2017 NBA Western Conference Finals series pick is the Warriors in five.
2017 NBA Western Conference Finals Series Pick: Golden State in five