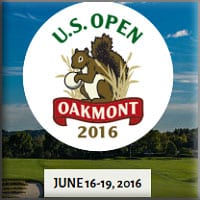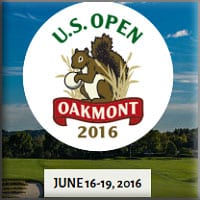 Course Overview
This years edition of the US Open is being held at Oakmont Country Club in Oakmont, PA. The course is a par 70 and plays 7255 yards. The last time the US Open was held at Oakmont was 2007 when Angel Cabrera won with a +5 score so I think we will probably see something similar this year scoring wise the way the course is setting up.
There are only two par 5's on the course so we're not going to see many eagles but there is a good mix of long and short par 4's with a couple of the shorter ones being somewhat driveable for the longer hitters. The rough is going to be long and thick so keeping the ball in the fairway is going to be at a premium this week.
Jason Day (6-1)
Jason Day is 1st in the official world golf rankings and he is also currently 1st in the FedEx Cup rankings. Day is arguably the best golfer in the world right now he has 3 wins so far this season which includes the World Golf Match Play and the Players Championship a few weeks back. Day is know as one of the longer hitters on tour and even though being able to drive the ball 320+ yards isn't a huge advantage this week but what is a huge advantage is some of these longer hitters can dial it back a bit and hit 3 wood or iron off the tee which in theory should allow them to find more fairways.
Dustin Johnson (13-1)
Dustin Johnson is 6th in the official world golf rankings and 7th in the FedEx Cup rankings. Johnson is another one of the longer hitters on tour so hopefully he will be able to use that to his advantage this week. Johnson hasn't won yet this season but he does have 8 top 5 finishes and he also seems to play well at the US Open.
Matt Kucher (40-1)
Matt Kucher is 18th in the official world golf rankings and 21st in the FedEx Cup rankings this season. I'm kind of surprised Kucher is only 21st in the Fedex Cup rankings because it seems like he is near the top of the leader board week in and week out. Kucher is coming into this week as one of the hottest players on tour finishing in the top 6 in his last 4 tournaments but he has yet to win this season. Kucher isn't the longest hitter on tour averaging just 283 yards driving distance but he is one of the most accurate guys on tour hitting 66% of the fairways.
Brandon Grace (48-1)
Brandon Grace is 12th in the official world golf ranking and 29th in the FedEx Cup rankings. Grace has been playing fairly well of late he won the RBC Heritage a couple months back. I really like Grace's game in general he does a lot of things well including ranking 8th in par 4 scoring average which should be big here considering there are only 2 par 5's on the course.
Just a day away from the #USOpen and Bubba is testing out a "new" chip shot… (via @bubbawatson)https://t.co/7oqNOOKaZp

— Bleacher Report (@BleacherReport) June 15, 2016