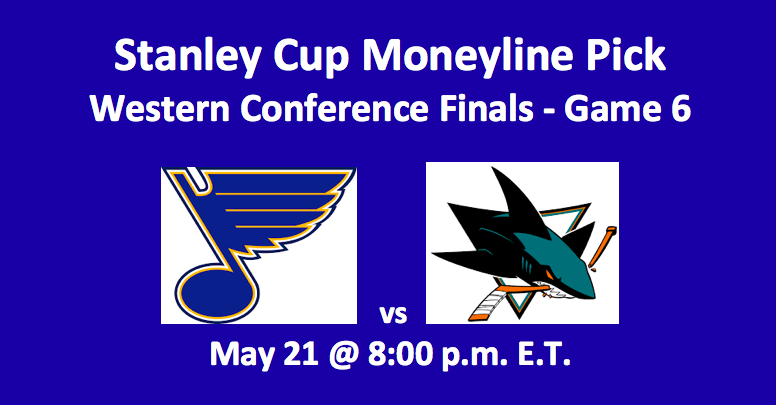 Our St Louis Blues vs San Jose Sharks moneyline pick looks at whether the Blues can close out their series against the Sharks on home ice. With St. Louis leading the Western Conference Final 3-2 they have moved themselves one game away from the Cup Final. We see the Sharks injuries that were sustained in game five as well as the emergence of the Blues' first line as being pivotal in this matchup. Game six of this Stanley Cup Conference Final contest will be played Tuesday, May 21, 2019. The puck will drop at 8:00 pm ET at the Enterprise Center in St Louis, MO.
St Louis Blues vs San Jose Sharks Moneyline Pick – Goaltending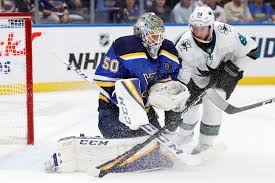 Jordan Binnington enters game six with a 2.44 GAA and a .912 save percentage. He stopped all 21 shots he face last game, and has allowed just one goal out of his last 51 shots faced. While he wasn't tested too heavily in game five he was solid and it is very hard to find faults in a goalie's game when they pitch a shutout. Binnington has been solid thus far and gives St. Louis a good chance to advance past the Sharks.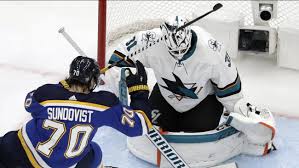 Martin Jones has cooled off since the end of the second round. He allowed five goals on 40 shots in game five giving him a 0.88 save percentage in Western Conference Final games. He currently has a 2.96 GAA in the postseason and a .902 save percentage. His save percentage has been on a steady decline in the series, sinking from .910. He will need to be better to prevent the clubs from shaking hands on Tuesday night.
San Jose Lost More than Just Game Five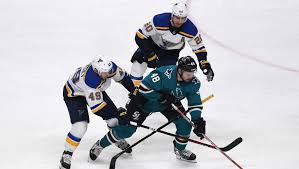 While the Sharks loss of game five put them in a disadvantage of moving past the Blues, they sustained multiple injuries in the contest. Joe Pavelski took a hard hit from Alex Pietrangelo which knocked him out of the contest in the third period. Pavelski missed six games already with a head injury this postseason and has been vital to the club's success when healthy. He has five points in the six games since returning and without him in the lineup San Jose losses a key netfront presence. Star defenseman Erik Karlsson also left the game at the second intermission and did not return. Even if one or the other plays in game six, they won't be at full health. There was a chance Karlsson would be held out of game five due to injury but he attempted to play through it although unsuccessfully. Karlsson is currently third on the Sharks in playoff points with 16. Missing these two players will be a big blow to San Jose, and further looks to give St. Louis the advantage in game six.
Schwartz-Tarasenko- Schenn Line Lighting the Lamp
St. Louis' top line has really found their chemistry in the playoffs. In game five the line combined for four of the Blue's five goals and a total of six points. If the Blues can win the cup Schwartz will have good shot at the Conn Smythe Trophy. He registered his second hat trick of the playoffs in game five and is currently second in goals with 12. Tarasenko has been on fire against the Sharks registering at least a point in all five games. Apart from the first line David Perron has had a great series. He has scored two goals and added three assists this round. The Sharks will need to find a way to neutralize the Schwartz, Tarasenko, and Schenn line, or they will be going home at the end of game six.
St Louis Blues vs San Jose Sharks Moneyline Pick: Final Word
All of the cards seem to be in the Blues favor entering game six. They have a chance to close out the Western Conference Final on home ice while the Sharks potentially miss top players. Binnington has out played Jones in this series and will greatly benefit if Pavelski is absent. Our St Louis Blues vs San Jose Sharks moneyline pick likes the Blues chance to solidify their spot in the Finals Tuesday night.
St. Louis Blues vs San Jose Sharks Moneyline Prediction
St. Louis Blues Moneyline (-141)