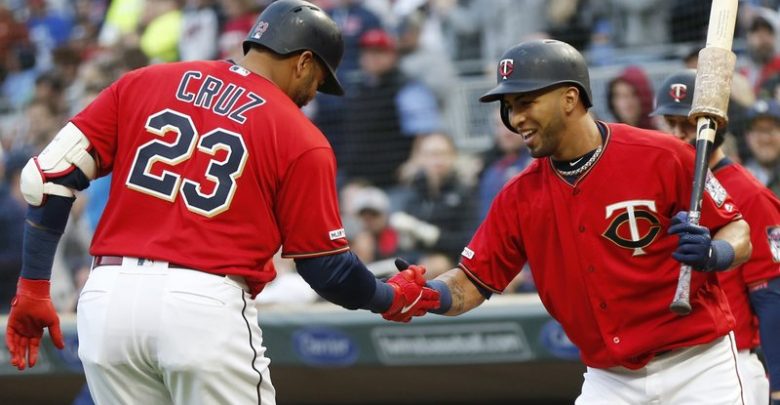 It's a possible postseason preview when the Red Sox meet the Twins in the MLB free betting pick June 17th. This is a contest where there's value on both teams. Boston has won 5 in a row and are 5 games above .500 on the road this season (BOS +120). Minnesota (MIN -141) sends their ace to the mound Monday and are at home for the 7th straight game. The Twins are 23-11 at Target Field this season.
Red Sox Putting a Nice Run Together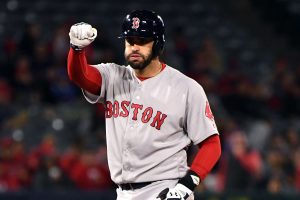 Boston has spent time in the cellar of the AL East this season but are slowly making their way back to the top of the division. After rattling off five straight wins the Red Sox are now just 5.5 GB from the Yankees and trail Tampa Bay by 5 in the division with a lot of baseball to play. The winning streak has to be taken with a bit of a grain of salt though considering the last three wins were against Baltimore and the two prior to that were vs. Texas at Fenway. Even so, Boston has scored 39 runs over the last 5 led by Xander Bogaerts who has a .548 OBP over the past week. J.D Martinez has also hit 4HRs over that span.
Rick Porcello's up-and-down 2019 campaign continues in the MLB free betting pick June 17th. He has allowed 5 ER, 4 ER, and 2 ER over his last three starts. The right-hander has held opponents to 2 ER or less in 5 of the last 9 starts however so you never know what to expect from Porcello. His ERA is 6.37 on the road however compared to 3.71 at Fenway. Porcello has a tough matchup with the Twins #1 ranked offense but he's held them to a collective .226 average in 159 AB.
Twins Look for a Bounce Back Night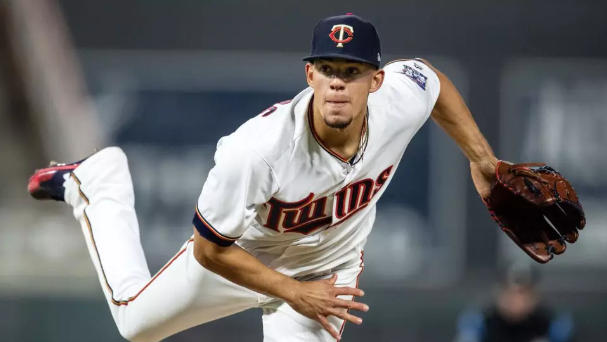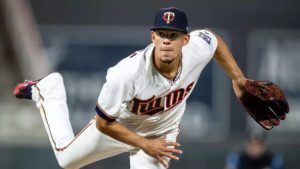 Minnesota definitely has a comfortable lead in the Central, being up on the Indians by 10 games. That being said, the Twins let one get away on Sunday losing 6-8 to the lowly Royals. The Twins have gone 4-2 over their most recent home stand but it's been against KC and Seattle. Minnesota has a tough matchup with streaking Boston coming to the Twin Cities but Rocco Baldelli's team is ready with a red hot offense. Max Kepler and Nelson Cruz are two of 5 Twins batters with an OBP of over .400 during the past week. Minnesota as a team has hit 12 HRs over that span but have just 12 XB hits in 159 AB vs. Porcello.
The Twins are significant favorites in the MLB free pick June 17th because of Jose Berrios taking the hill. The right-hander has settled in as the temperatures have warmed up, holding three of the last four opponents to just 1 ER in each outing. Berrios is 5-1 with a 2.53 ERA at Target Field this season. Berrios made a start vs. Boston at home almost a year ago to the day, holding the Red Sox to 1ER in 6.1 IP (Rafael Devers solo HR).
Trends
Red Sox are 19-7 last 26 road games
Red Sox are 6-13 last 19 vs. teams with a winning record
Red Sox are 8-3 in Porcello's last 11 starts
Twins are 21-5 last 26 games following a loss
Twins are 53-23 last 76 home games
Twins are 9-2 in Berrios' last 11 starts 
Red Sox are 4-1 last 5 H2H meetings
MLB Free Betting Pick June 17th
There's value on both sides in this one but you have to like Minnesota the way they bounce back from a loss and also due to the fact they are at home and with Berrios on the hill. Boston beats up on bad teams, but has had their share of struggles vs. quality opponents lately.
MLB Free Pick: Minnesota Twins -141