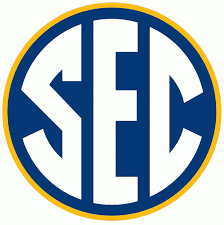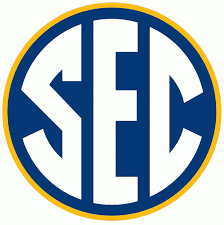 We have our 2016 SEC Championship free pick for the #1 Alabama Crimson Tide and #15 Florida Gators contest. The spread started with the Tide at -21.5. It is now at -23.5. This move looks like an attempt to get more bettors to take Florida, as Alabama is a major favorite. Betting trends in this game have 60% of the cash going on Alabama. The adjustment to the spread may also have to do with Florida's starting QB, Luke Del Rio, being sidelined once again with an injury.
The Alabama Crimson Tide (12-0 Overall, 8-0 SEC), who are tops in the South Division, continue to win and, often, they win big. Last week, they hammered #13 Auburn 30-12. #13 LSU is the only team that has made it close losing to the Tide 10-0. Other recent wins include 33-14 against #6 Texas A&M and 51-3 against Mississippi State.
The Florida Gators (8-3 Overall, 6-2 SEC) won the East easily with 4-4 Tennessee being their closest competition. Still, the Gators have been challenged this season and especially recently. In the last five weeks, they've gone 3-2. Last week, they lost to rivals #14 Florida State 31-13 and four weeks ago they fell to unranked Arkansas 31-10. Wins include Georgia 24-10, South Carolina 20-7, and #16 LSU 16-10.
Alabama Crimson Tide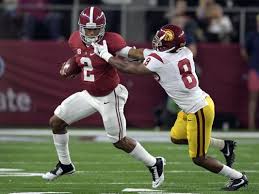 The Crimson Tide is averaging 39.4 PPG while keeping opponents to 11.4 PPG. They are perpetuating 245.9 in rushing yards and 233.7 in passing. QB Jalen Hurts (65.9 COMP%, 21 TDs, 9 INTS) is not only a fine passer, but also an effective rusher. In 154 carries, he has 840 yards and a dozen touchdowns. He's averaging 5.5 YPA. This team has four effective ball carriers, including RB Damien Harris (123 ATT, 900 YDs, 7.3 AVG, 2 TDs). WR ArDarius Stewart (49 REC, 810 YDs, 16.5 AVG, 8 TDs) is the team's top receiver.
Their defense is only allowing 68.7 yards of rushing per game and 178.1 yards in passing. They come to this game with 41 sacks and 96 TFL. The defense has returned four of its picks for TDs. In addition, they've forced 14 fumbles, defended 52 passes, and accumulated 72 QB hurries.
Florida Gators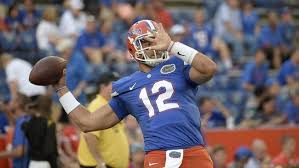 The Gators are averaging 24.1 PPG. This is hardly a high-output offense. Florida relies a lot on their defense, which is allowing 14.6 PPG, to keep them in the game. Their 352.7 yards per game of offense is about 127 yards fewer than Alabama generates. It looks like QB Austin Appleby (56.7 COMP%, 8 TDs, 8 INTs, 17 Sacks) will get the start, as primary starter Luke Del Rio has a shoulder injury. Del Rio will be on hand and may play. In either case, the Gators are in trouble when it comes to generating offense, as they are one of the weaker point-scoring teams in the SEC. RB Jordan Scarlett (154 ATT, 778 YDs, 5.1 AVG, 6 TDs) will have to enjoy a career day for the gators to have a chance, as the Crimson Tide rush D is especially stingy. Sophomore WR Antonio Callaway (43 REC, 603 YDs, 14.0 AVG, 2 TDs) leads all Gator receivers.
Florida will have to contain Alabama's offense, or they will have no shot in this game. They come to the field with 28 sacks and 66 TFL. They've posted 13 picks and returned three for scores. The Gators have forced 10 fumbles, created 59 QB hurries, and broken up 37 passes. These stats are good, but they don't bode well when it comes to trying to contain the powerful Alabama offense.
Our 2016 SEC Championship Free Pick
As of late, a few things have occurred. The tight Crimson Tide defense has gotten even tighter. Over their past three games, they have allowed a mere 6.0 PPG. At the same time, Gator scoring has dipped for the past three games, as they have gone from 24.1 PPG to 16.3 PPG. We expect the Alabama defense to dominate and the team's offense to utilize their various weapons and rack up a lot of points. In our 2016 SEC Championship free pick, we like the Crimson Tide at -23.5. Game time is 4 p.m. ET and the contest will be played at the Georgia Dome in Atlanta,
Our 2016 SEC Championship Free Pick: Alabama at -23.5