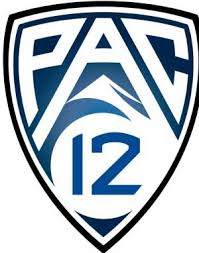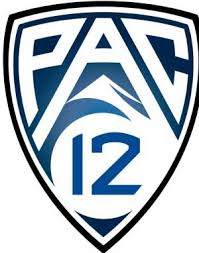 Our 2016 PAC-12 Championship free pick has the #8 Colorado Buffaloes (10-2 Overall, 8-1 PAC-12) at the #4 Washington Huskies (11-1 Overall, 8-1 PAC-12). This game, which will be played at Levi's Stadium in Santa Clara, CA with a 9 p.m. ET kickoff, certainly has major implications as far as that fourth seed is concerned in the semi-finals for the National Championship. Right now, the Washington Huskies are in a good place to make it into the College Football Playoff. But if they lose this game for the PAC-12 title, another team could end up getting a shot.
The Colorado Buffaloes come into this game on an eight-game winning streak. On Oct. 22 they beat Stanford 10-5. They then went on to notch victories against UCLA (20-10) and Arizona (49-24). Their final two wins of the regular season were against #22 Washington State (38-24) and #22 Utah (27-22). They took the South Division by one game over USC.
The Washington Huskies were on a nine-game winning streak until they ran into the #22 USC Trojans on November 12. They lost to USC 26-13. That was their only loss of the season. Over the course of 2016, the Huskies beat #17 Utah 31-24 and #23 Washington State 45-17. That last win put them at the top of the PAC-12 North.
Colorado Buffaloes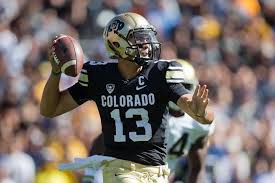 The Buffaloes are averaging 34.8 PPG while allowing opponents 18.8. They're averaging 268.8 yards per game in passing and 201.1 in rushing. Senior QB Sefo Liufau (64.6 COMP%, 11 TDs, 3 INTs) has shared duties with Steven Montez (62.2 COMP%, 9 TDs, 4 INTs), but Liufau is the main man. Liufau, a dual threat quarterback, has 146 carries for 483 yards, and seven touchdowns.
The primary ball carrier for Colorado is RB Philip Lindsay (211 ATT, 1,136 YDs, 5.4 AVG, 15 TDs). Junior wideout Shay Fields (50 REC, 819 YDs, 16.4 AVG, 9 TDs) is tops when it comes to rushing. The Buffaloes offer a dynamic offense.
The club's defense us also solid. They're holding opponents to 187.3 YPG passing and 135.9 YPG rushing. They come to the field with 33 sacks, 58 TFL, and 64 passes broken up and 15 interceptions. Plus, they've forced 19 fumbles and have notched 23 QB hurries.
Washington Huskies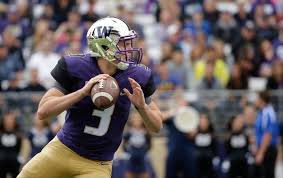 Sophomore QB Jake Browning (65.0 COMP%, 40 TDs, 7 INTs) leads a vibrant offense that can score points quickly and often. The Washington Huskies are averaging a very healthy 44.8 PPG. That includes 485.0 yards in total offense with 279.6 in the air and 205.4 on the ground.
He'll be looking for WRs John Ross (72 REC, 1,070 YDs, 14.9 AVG, 16 TDs) and Dante Pettis (49 REC, 787 YDs, 16.1 AVG, 14 TDs); both of whom are capable of making game-changing catches and runs. Myles Gaskin leads the running game with 198 carries, 1180 total yards, and 10 TDs. He's averaging a healthy 6.0 YPA.
The Washington defense offers stats similar to those of their opponents. They are holding teams to 17.8 PPG and 328.9 TYPG. Those total yards of opponent offense include 201.9 YPPG and 127.0 YRPG. Their stats include 25 sacks, 65 TFL, and 14 INTs. They've also broken up 37 passes, have 22 QB hurries, and 11 FF.
Our 2016 PAC-12 Championship Free Pick
Although Colorado has more sacks than Washington, the Huskies have only allowed 12 sacks total this season. On the other hand, the Buffaloes have allowed 27 sacks. On TFL, Washington has allowed 54 while Colorado has allowed 64. The big difference between these two teams is on offensive output.
Not only have the Huskies scored a lot more points than Colorado, they do it through the air, allowing them to rack up points quickly, while making it hard for teams like the Buffaloes to catch up. Plus, the Huskies field a better group of receivers and a better QB. Our 2016 PAC-12 Championship free pick takes Washington at -8.0.
Our 2016 PAC-12 Championship Free Pick: Washington Huskies at -8.0