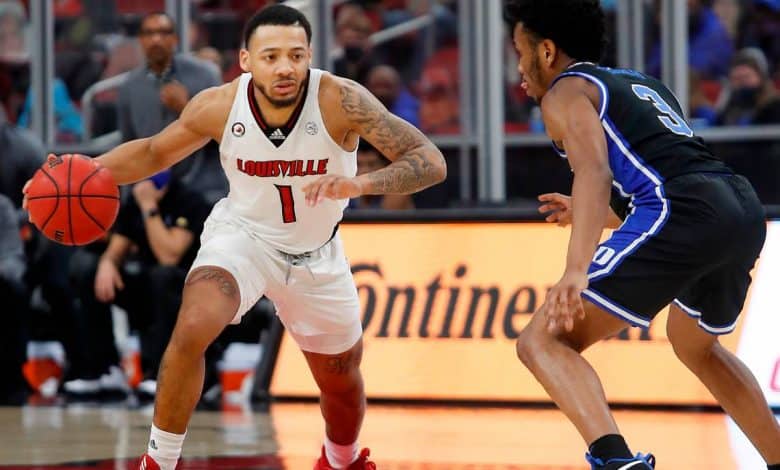 The only thing the Blue Devils need to do in the March 10th Duke at Louisville matchup is to win and then get three more in three days to keep their NCAA tournament streak alive. That's likely the only way Mike Krzyzewski will avoid missing the big dance since the 1995 season.
So to say Wednesday's game with Louisville is important would be an understatement. The Cardinals beat the Blue Devils twice this season for the first time ever. These two teams just met on February 27th with Louisville winning 80-73 in OT at Cameron Indoor Stadium. #7 seed Louisville is a +2.5 underdog vs. #10 seed Duke.
Duke Worthy of a Favorite?
Sure the line doesn't reflect who oddsmakers think will win, only what people wager on. Duke is also one of the teams the public loves, but Louisville has to be angry being the higher seed, going 2-0 this year vs. Duke, and still being a +2.5 underdog.
Duke is on the short turnaround, but Tuesday's 86-51 win over Boston College as -13 favorites was nothing more than a glorified shootaround. Matthew Hurt led Duke with 27 minutes, no other player logging more than 25. Hurt led the ACC in scoring this season, putting up 18.2 ppg. He also had 37 and 24 in the two games vs. Louisville this year.
Hurt didn't get a ton of help in the February 27th game with the Cardinals, as Wendell Moore, Jr. was the only other player with more than 8 points. The Blue Devils are getting some better balance lately though, with DJ Steward tallying 16+ in two straight. Duke has still lost three straight though.
Another Big Outing From Jones?
Carlik Jones has been dynamic vs. the Blue Devils this season, tallying 25 and 24 points. He gets a Blue Devils defense that held Boston College to 51 points in round one, but that's the worst team in the ACC. Prior to that the Blue Devils had allowed 80+ in each of their three straight losses, including a 91-73 defeat at North Carolina to close out the regular season.
Louisville was surprisingly the 4th lowest scoring team in the ACC this season. Aside from Jones, David Johnson averaged over a dozen points/game and had 24 to lead a win over Georgia Tech last month. Jae'Lyn Withers has 12+ in the last three games coming into the March 10th Duke vs Louisville matchup as well.
The Cardinals shot 45 and 46 percent from the field as the Blue Devils have the 4th worst defense in the ACC. Louisville is 4th best allowing 66.3 ppg, but it wasn't too long ago that they lost 54-99 against North Carolina. UNC is just 5th in the ACC in scoring, Duke 2nd.
Free March 10th Duke vs Louisville Pick
Things game is so much more than Jones vs. Hurt, but it ultimately really comes down to how the two star scorers play for each team. The Cardinals obviously get up for games with Duke, sweeping them this season. Duke only has to travel an hour to Greensboro and breeze through a rout yesterday. Louisville has only played one game in March so far though, and is roaring to get out of the gates.
Louisville 72 – Duke 68
Free Pick: Louisville +2.5