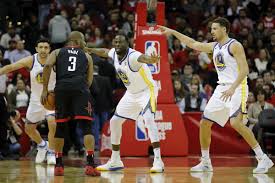 The Houston Rockets play the Golden State Warriors tonight in game four of the Western Conference Finals. The Rockets are down in the series two games to one after being obliterated by the Warriors in game three, 126-85. The Rockets did easily win the second game of the series, beating Golden State 127-105. Thus far, the initial contest in this series has been the closest, as the Warriors took it down 119-106. Our Houston plays Golden State NBA game four pick has the Warriors at -8.5 and the over/under ranging from 223.5 to 225.0.
Stats and Facts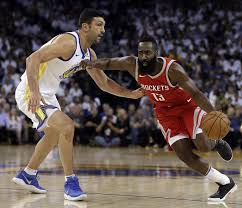 In the postseason, the Rockets are averaging 108.7 PPG and good on 45% of their shots from the field. On the other hand, the Warriors are putting in 111.8 PPG and connecting on 45% of their field goal attempts. Houston holds a very slight edge of 35% to 34% on threes, but State is better on frees, 83% to 79%. The Warrior are better on rebounds (46.6 to 43.7), assists (27.2 to 20.5), and two-point shot percentage (55% to 53%).
Ball movement is certainly a major asset for the Warriors. Also, they have been a bit better in the paint. In terms of defense, in this series Golden State has held Houston to 106.0 PPG, while the Rockets have allowed 116.6 PPG. That's a huge factor in tonight's game.
Players & Situations to Consider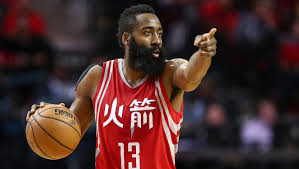 Houston point guards James Harden and Chris Paul have been major contributors in the playoffs. In the postseason, Harden has averaged 28.7 PPG and Paul 20.8 PPG, but in the last game, they scored only 20 and 13 points respectively. Houston needs both to step up in this game. Center Clint Capela did post 13 points while grabbing eight rebounds in the other night's game. Capela is a double-double threat, averaging 13.4 PPG and 11.2 RPG. Look for Harden and Paul to be playmakers in tonight's contest.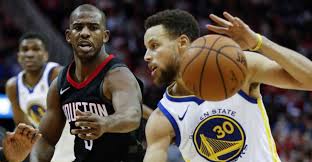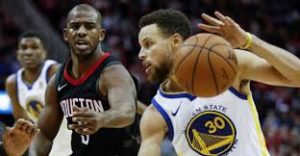 In the last game, the big three on the Warriors were all massive. SF Kevin Durant, PF Draymond Green, and PG Stephen Curry scored a total of 70 points. Green grabbed 17 rebounds in that game. For Golden State there is one health concern. That's SF Andre Iguodala who is day-to-day. Durant is averaging 29.2 PPG in the playoffs, while Curry has been good for 23.9 PPG. Together, they are dishing off 12.8 APG. Also, SG Klay Thompson has been effective, putting up 20.1 PPG. Thompson, Durant, and Curry are shooting on average 47% from the field.
Houston Plays Golden State NBA Game Four Pick
We do expect the Rockets to rebound tonight. In other words, we don't expect them to be blown out. But we also think that the Warriors will win. Thus far, the smallest margin of victory has been 13 points. With that in mind and with the Warriors at home, our Houston plays Golden State NBA game four pick is the Warriors at -8.5. We're also taking the over at 223.5.
Summary Rockets at Warriors Picks: Golden State at -8.5 and over 223.5