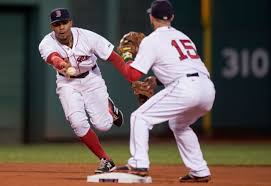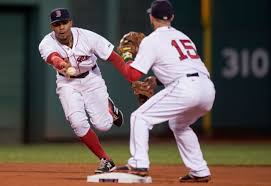 In this 2016 MLB pick for Tuesday's Boston Red Sox and San Francisco Giants game, we're looking at two potential World Series clubs. The aces for these two teams meet on Wednesday, leaving the starting chores for tonight's contest to Boston's Rick Porcello (7-2) and San Francisco's Albert Suarez (1-1). Boston leads the interleague series 8-4, and they have dominated recent play, going 7-2.
In this past week, the Red Sox dropped all but one of their seven combined games to Baltimore and Toronto while the Giants have gone 5-5 recently, losing their last two. San Francisco returns home to meet Boston after a 10-game road trip. Being home may be helpful for this team, although their 16-11 home record is far from stellar. The Red Sox are 14-12 on the road.
Team Pitching Vs. Hitting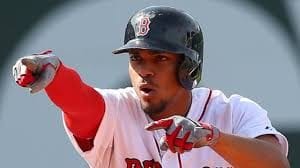 In this 2016 MLB pick, we're going to consider some team stats first. When it comes to hitting the Red Sox have scored a total 336 runs. That's the most in the Majors. The Giants, with 260, are 12th in baseball. The Sox also have the highest batting average (.293), the best on base percentage (.359), and the best slugging percentage (.488). The Giants are 15th in the first category and 20th in the third. Only in on base percentage are they competitive, coming in fifth at .330. Boston can hit; that's for sure. Their run differential stands at +69. San Fran's is +26. How much will these stats be compromised by the lack of a DH in this game? A bit but probably not dramatically.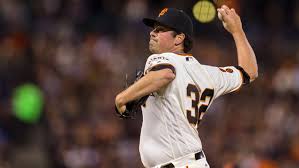 On the other hand in some ways, San Francisco pitching has been better than Boston's. For this 2016 MLB pick, we found that Giant pitchers have allowed 35 fewer earned runs than Sox hurlers, and Frisco's ERA stands at .360 while Boston's is 4.38. But Red Sox pitchers are far ahead of Giant mound dwellers in both walks issued and opposing batter strikeouts. Plus, opponent batting average against the visitors is .242; it's 10 points higher for the Giants.
Overall, we like Red Sox hitting and pitching in this series. They dominate both stat areas. Of course when it comes to pitching the true test comes down to the individual starters.
Pitching Matchup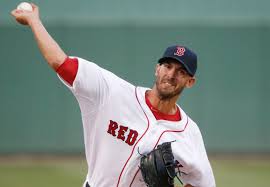 Boston's Porcello comes into this contest with a two-game losing streak and having lost four of his last six. In his wins, the Red Sox are averaging 6.5 runs per, while they have scored 5.5 runs in his losses. Porcello got off to a hot start, winning his first four and allowing just six runs total in those initial starts. In his last four games, he's allowed 32 runs.
San Francisco's Albert Suarze has a 1-1 record. He's primarily been a reliever but has recently been used as a starter. His ERA stands at a very decent 3.18. In 17 innings pitched, he has struck out 10, walked four, and allowed no homeruns. If he can put in a performance reflective of those statistics, the Giants will have a chance to win tonight.
2016 MLB Pick for Tuesday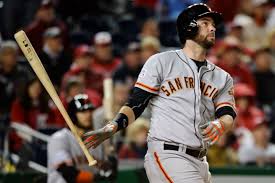 There are two big questions when comes to making this 2016 MLB pick. The first is can Porcello find his form again and shutdown what is a decent but not overpowering Giant offense led by Brandon Belt? The second question, and perhaps more important one, is can Suarze and the Giant pitching staff control what is the best hitting team in baseball? I'm saying for this 2016 MLB pick that eventually Boston hitters will find their stride tonight and win this one. I like Boston 9-6. Which means take the over at six runs.