The Virginia Cavaliers (30-2) have already locked up the #1 overall seed in the NCAA tournament. With a win Saturday in the 3/10 ACC championship game free pick North Carolina could do the same. Oh, and the conference title is also on the line when these two teams meet up for the second time this season – the first being a 61-49 Cavaliers home win as -4.5 favorites. The biggest question coming into tonight's matchup is if North Carolina is ripe for momentum…or let down?
North Carolina Basketball: Tar Heels ready for Virginia after Duke takedown https://t.co/4WgxRuthQ3 via @bustingbrackets pic.twitter.com/58qPlF0lcD

— FanSided College (@FanSidedU) March 10, 2018
UNC Looks to Go Four for Four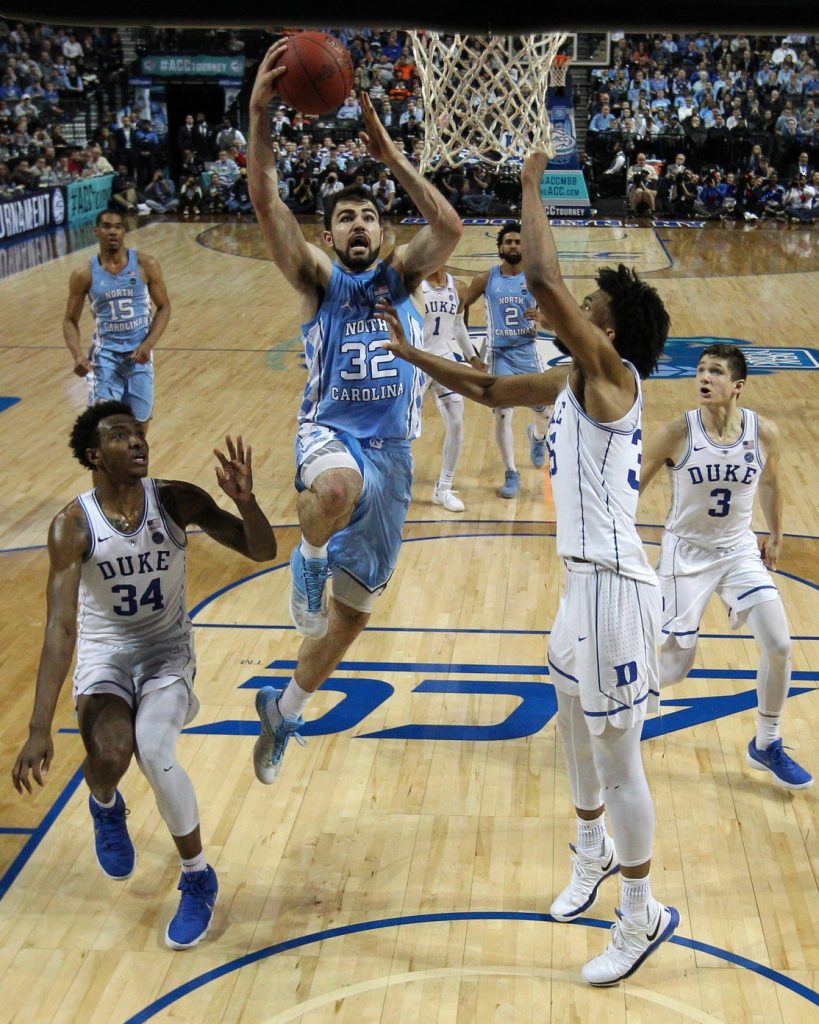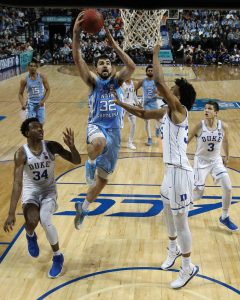 No team had won four games in four days to capture the ACC tournament until Duke did so last year. The Tar Heels are trying to follow suit from their in-state rivals as they take the court at the Barclays Center for the fourth time this week. Awaiting them is the #1 team and #1 defense in the country in Virginia. In their previous matchup this season the Cavaliers held UNC's balanced offense to a meager 49 points on 16-54 (29.6%) shooting from the field. North Carolina has a top 25 scoring offense in the country (82.5) but what gives in the 3/10 ACC championship game free pick against a Virginia defense allowing a microscopic 53.1 per contest?
Not only is UNC playing their fourth game in as many days, last night was an emotional one as they held on to beat Duke 74-69 to break 1-1 season tie with their rivals. UNC's defense was a bright spot in that game holding Duke's catalytic offense to 40% shooting from the field and 6-23 from three point range. It also looked like Luke Maye might have a pulse as he put up 17 points and 10 rebounds against the Blue Devils formidable front line of Wendell Carter Jr. and Marvin Bagley III. If the Heels want to have any chance against Virginia's defense however, Joel Berry II will need to make an appearance. Last year's NCAA tournament Most Outstanding Player has shot just 9 of 34 (26%) thus far in the ACC postseason.
Do The Gritty Cavaliers Just Keep Grinding?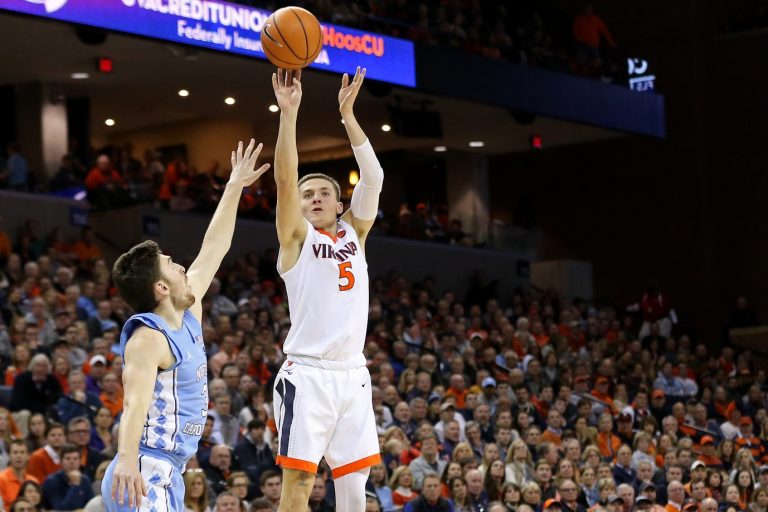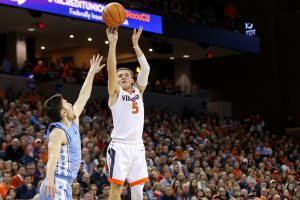 By all accounts, Virginia basketball isn't pretty – unless you just like wins. Virginia doesn't dunk the ball a lot or launch three pointers at an incredible pace. What they do is play the most smothering defense in the country, not once allowing an opponent to crack 70 points the entire year. That amazing defense is set to be at the center of attention again today in the 3/10 ACC championship game free pick, especially against a North Carolina offense that is good – but also tired after playing three games the past three days. Virginia allowed UNC's Joel Berry II to have 17 points in the first meeting this year, but he's struggling as of late. Other than that the Cavs defense held Luke Maye to 6 points, Theo Pinson to 4, and Cameron Johnson to 5 – that type of dominance sticks with a team.
It's not like Virginia cannot score either. Devon Hall had 16 points in the first meeting with UNC and is shooting 44% from three point range on the season. Kyle Guy is putting in 15.0 ppg through two games in the ACC tournament and five Cavaliers players scored in double figures in the tourney opener against Louisville. The North Carolina defense has held three straight opponents to under 65 points while Virginia has kept three straight under 60 which is part of the reason tonight's under has dropped from a 130 open to 125.5 and is dropping harder than a beat at a Skrillex concert.
3/10 ACC Championship Game Free Pick
The line opened at UVA -2 but is up to UVA -3.5 even though bettors seem to be split exactly 50/50. Yeah this is a North Carolina team that went on a heckuva run last year on the way to a national championship, but Virginia has also been the most consistently dominant team throughout the entire college basketball season. The favorite is 8-2 ATS in the last 10 head to head meetings and UNC is especially hot going 8-3 ATS in their las 11 overall. You can't discount how inconsistent how the Tar Heels stars have been down the stretch and the fact that they played an emotionally exhausting game against their rivals last night. Virginia should have the edge with that stymying defense against a team that is playing for the fourth straight night.
Free Pick: Virginia Cavaliers -3.5