Our 2016 Lockheed Martin Armed Forces Bowl free pick features the Louisiana Tech Bulldogs and the Navy Midshipmen. The Bulldogs made it to the C-USA title game and lost a tough one to Western Kentucky 55-52. The Midshipmen had a fine season but it ended with the loss of QB Will Worth in the title game versus Temple.
The Louisiana Tech Bulldogs (8-5 Overall, 6-2 Conference USA) took the West Division of C-USS. They started the season with a 21-20 loss to Arkansas. At one point, they ran off seven straight wins. Their final game of the regular season ended with a 39-24 loss to Southern Miss.
For the Navy Midshipmen (9-4 Overall, 7-1 American Athletic Conference) it's been an up and down year. They took the AAC West but lost to Temple in the title game and, also, lost two major starters. That severely crippled them for the Army game, which the Black Knights won 21-17. Going into their title match with Temple, they had gone 7-1.
Louisiana Tech Bulldogs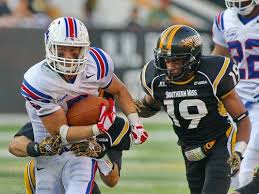 Bulldogs' QB Ryan Higgins (65.8 COMP%, 37 TDs, 8 INTs) runs a truly dynamic passing offense that is tough to stop. His primary targets are Trent Taylor (124 REC, 1,570 YDs, 12.7 YDs, 10 TDs) and Carlos Henderson (72 REC, 1,406 YDs, 19.5 AVG, 17 TDs). Taylor is one of the premiere wideouts in the nation and Henderson has a nose for the goal line. The rush attack is the purview of Jarred Craft (174 ATT, 1.011 YDs, 5,8 AVG, 9 TDs). The club is scoring an average of 44.0 PPG.
The D is allowing opponents 32.7 PPG. They've controlled the rush well, making 84 TFL and giving up under 1,800 yards rushing. They've made 42 sacks and have 10 INTs. Plus, the club has forced 10 fumbles, broken up 46 passes, and caused 27 QB hurries. The Bulldog defense is allowing teams to score from the red zone 90% of the time.
Navy Midshipmen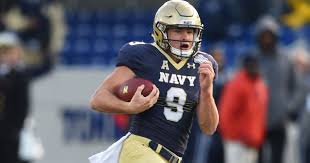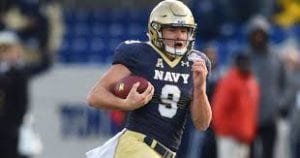 The Navy Midshipmen will have the backup of the backup under center in this game. Zach Abey (56.5 COMP%, 0 TDs, 4 INTs) will be quarterback. He played against Army and had a tough day. With North out, the Midshipmen are without their starting QB and lead rusher. In limited play this season, Abey has 45 rushes, and is averaging 6.0 YPA. He's run for four TDs. Navy tends to pass sparingly and with Abey in the pocket we expect them to pass even less. RBs. Chris High and Shawn White, who together have a dozen rushing TDs, will get the call quite a bit in this game. Under North, Navy was averaging 37.4 PPG.
Opponents are scoring 29.7 PPG against the Midshipmen. Plus, those that get to the red zone are scoring 92% of the time. The Navy defense has 17 sacks and 52 TFL. They have seven pick and 14 QB hurries, Their best defensive stat is their 15 FF.
2016 Lockheed Martin Armed Forces Bowl Free Pick
Navy is really hamstrung in this game, plus LT has a great offense and defense. We think that the Bulldogs will generate a lot of points and wear down the Midshipmen by halftime. Our 2016 Lockheed Martin Armed Forces Bowl free pick is Louisiana Tech at -7.5.
The 2016 Lockheed Martin Armed Forces Bowl will be played on Friday, Dec. 23 at 4:30 p.m. ET. It will be held at Amon G. Carter Stadium in Fort Worth, Texas. And broadcast on ESPN.
2016 Lockheed Martin Armed Forces Bowl Free Pick: LT Bulldogs at -7.5