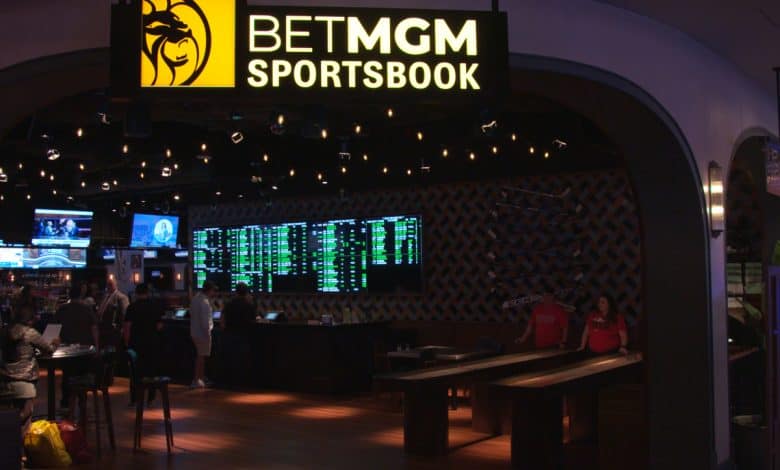 There is no question that several states across the nation have pushed efforts to mitigate program gaming, especially during their respective legislative sessions. BetMGM will become the first major sportsbook operator to initiate the charge of encouraging responsible gaming in not only the United States but also Canada.
BetMGM is Taking an Innovative Approach to the Industry
For months, it seemed like lawmakers and sportsbook operators were arguing about what types of advertisements were allowed and what was prohibited. BetMGM's campaign for responsible gaming will be featured on the app, social media, billboards, television, radio, and other forms of media.
The bookmaker will officially launch the campaign on March 1st, which marks the start of Problem Gambling Awareness Month. In addition, the Massachusetts online sports betting market will launch on March 10th, which is a couple of days before the start of March Madness.
The NCAA Tournament is the most-wagered non-single-game event in the United States. On the other hand, bettors in the Bay State will be able to place wagers on in-state collegiate programs that receive invites to participate in the tournament.
Taking this approach is monumental news for the industry moving forward because the platform makes up the "Big 4" in the sector. The other sportsbook operators that round out the top four are FanDuel, DraftKings, and Caesars.
Canada is Playing a Crucial Role in the Push
The Ontario province was a part of the biggest legalized sports betting launch in Canada, and the country is playing a key role in advocating for consumer awareness efforts. On top of that, BetMGM developed its RG messaging campaign through GameSense.
Undoubtedly, both sportsbook and GameSense are pioneers in the industry in regard to these issues because sports betting and iGaming have been on the rise. During many legislative sessions, iGaming has been a topic that involved many discussions, especially in New York and Indiana.
GM Resorts CEO & President Bill Hornbuckle stated, "MGM Resorts is the premier leader in gaming entertainment, and GameSense has helped us set the standard for promoting responsible gaming and prioritizing player health. We commend BetMGM for this groundbreaking commitment."
BetMGM CEO Adam Greenblatt reiterated the remarks and doubled down on the initiative through a joint venture with Entain on a 50-50 basis. He believes that the industry as a whole needs to promote the notion of responsible gaming. The sportsbook also partnered with International Centre for Responsible Gaming, and BetMGM endowed $180,000 in grants for research last March.
What's Next for the Industry?
The "Big 4" controls well over 80 percent of the market share in the United States and Canada. As the industry expands into other markets such as Georgia and Missouri, many experts wonder if other states will follow suit.
Many sportsbooks have taken similar approaches, but BetMGM's full commitment to the situation rivals the rest of the competition. BetMGM hopes responsible gaming becomes a universal practice moving forward.