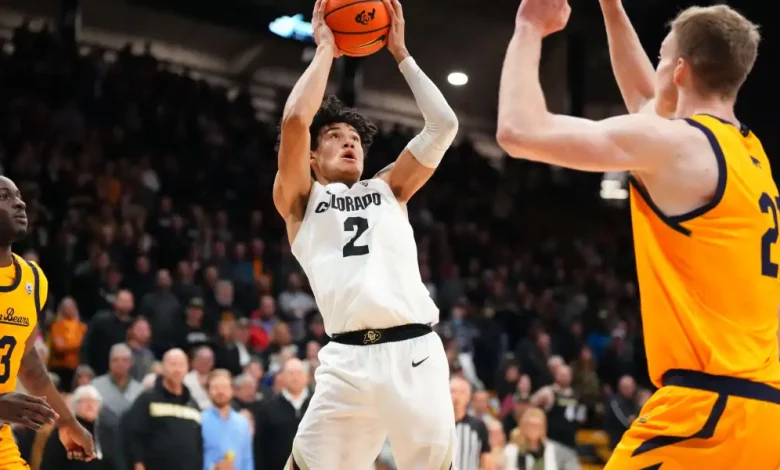 The Pac-12 Conference quarterfinals begins on Thursday with the #2 UCLA Bruins (27-4, 18-2 Pac-12) against the Colorado Buffaloes (17-15, 8-12 Pac-12). UCLA is the conference's top seed, while Colorado came in as the ninth seed. The Bruins knocked off the Buffaloes twice during the regular season.
The quarterfinal matchup tips off at 3 p.m. EST inside the T-Mobile Arena in Las Vegas, Nevada. UCLA is a nine-point favorite, and the over/under total is currently 132.5 points.
What to Know – #2 UCLA Bruins
The Bruins come into the Pac-12 tournament as the top-seeded team and hopes of locking up both regular season and Pac-12 titles. If UCLA goes on to win the tournament, the Bruins could potentially slip into the top-seed come next week's NCAA Tournament. UCLA closed out the regular season on a ten-game winning streak.
Offensively, the Bruins wrapped up the regular season second in the conference in scoring averaging 74.2 points per game. UCLA's offense shot 46.1% from the field and 34.9% from the 3-point line. On defense, the Bruins topped the Pac-12, limiting opponents to 60.1 ppg, 40.7% shooting from the floor and 31.1% from deep.
UCLA is 17-12-2 against the spread this year and 1-2 in games played on a neutral floor. The Bruins own a 5-3-2 mark ATS over their last ten matchups.
What to Know – Colorado Buffaloes
Colorado is a team that is most likely going to miss out on a bid for the Big Dance unless the Buffaloes make a miraculous run through the Pac-12 tourney. That run started yesterday in a victory over six-point triumph over Washington and will need to continue today over the Bruins.
After dropping four of five games during the middle of February, Colorado knocked off Utah in its season finale before dispatching of Washington in the tournament's first round.
Colorado's offense ranked sixth in the Pac-12 pouring in 69.9 ppg behind 43.2% shooting from the field and 31.6% from beyond the arc. The Buffaloes defense was fourth in the conference, holding opposing teams to 66.3 ppg, 42.1% shooting from the floor and 32.1% from three.
The Buffaloes come into the contest sporting a 15-17 record ATS and a 3-2 mark inside a neutral location. Colorado is trending well ATS with a 5-1 record over its previous six contests.
The Pick is In
Colorado put up a good fight against the Bruins during both regular season contests but come into Thursday's tilt having played just over 24 hours ago in a tightly contested battle. The Bruins on the other hand are well-rested and have their sights set on the big prize.
Equipped with the best player in the Pac-12 and one of the best in the nation, we like the Bruins to come out hot and put Colorado away early. The second half will be all UCLA as the fatigue sets in for Colorado.
The Pick: #2 UCLA Bruins -9