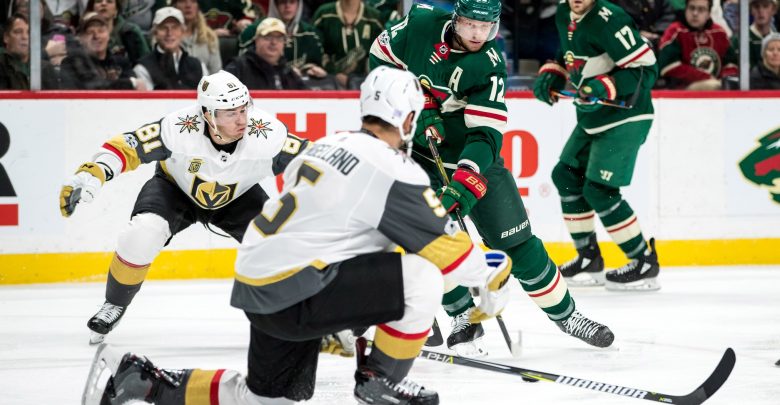 The easy play in the 2/2 NHL free pick would be the Minnesota Wild for the simple fact that Vegas will be playing their second game in as many nights and third in four days after the all-star break. The Wild are a solid 17-4-4 and will sure to be playing in front of an energetic host of celebrities in town for Super Bowl week. Oddsmakers are confident in the Wild, listing them at -145 for the game but does the real value lie in Vegas?
Hottest #NHL teams: Last 10GP

Penguins 8-2-0
Bruins 7-1-2
Predators 7-1-2
Avalanche 7-2-1
Capitals 6-2-2
Golden Knights 6-2-2
Jets 6-2-2
Wild 6-2-2
Ducks 6-3-1
Stars 6-3-1
Maple Leafs 5-2-3 pic.twitter.com/wtqmjZpuqW

— The Hockey News (@TheHockeyNews) February 2, 2018
Golden Knights Continue Their Tear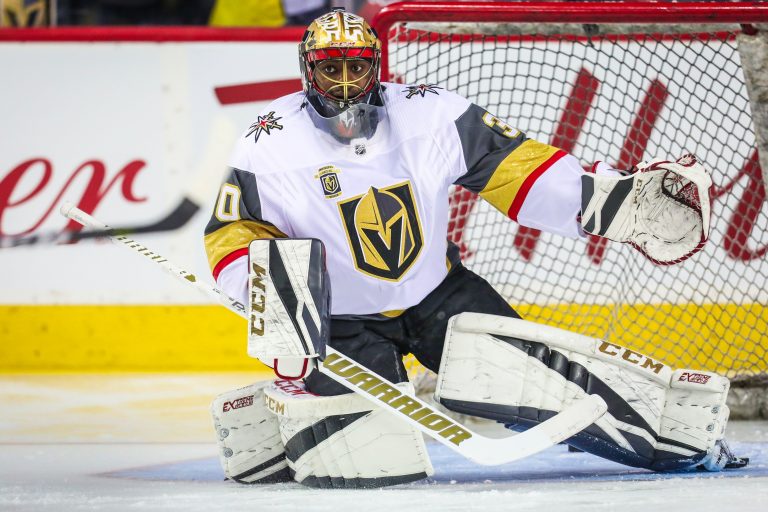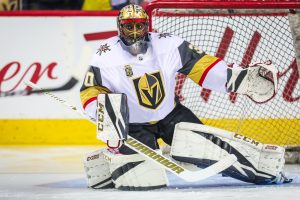 Vegas has proved time and time again that the expansion team is no fluke. The Golden Knights sit atop of the Western Conference with 72 points (one behind Tampa Bay in the running for the President's Trophy) and have won four of their last five games. Vegas has put behind some early road woes to chalk up a 15-9-1 record away from their home ice. The Vegas offense is clicking with 3+ goals in six of the last seven games and they actually feature three competent goalies that have contributed to this hot start.
Speaking of those goalies, in net for the 2/2 NHL free pick is Malcolm Subban. The goaltender should be a) fresh because he hasn't made a start since January 19th and b) confident as he's won seven of the last eight. What bettors are wondering heading into Friday night's tilt however is when the Vegas players run out of gas? Since the all-star break the Golden Knights have played in Calgary and at Winnipeg with tonight's game in Minnesota being their third in four nights. To top things off, last night's 3-2 win over the Jets was an OT contest.
Can Minnesota Creep Towards a Playoff Berth?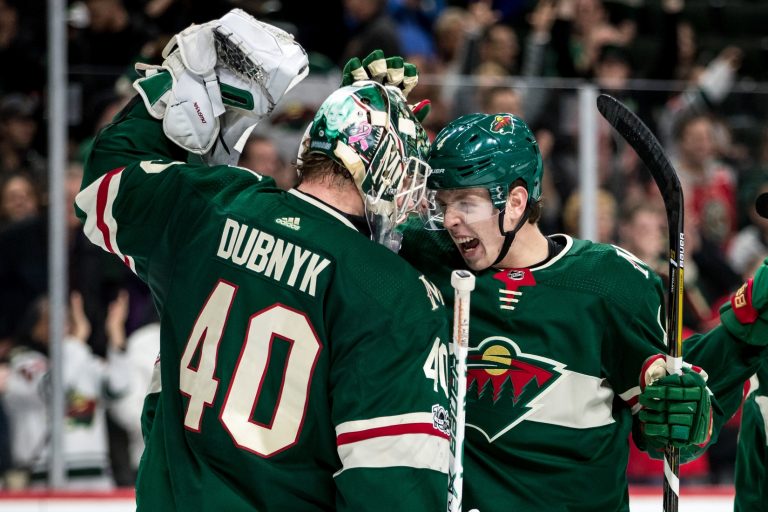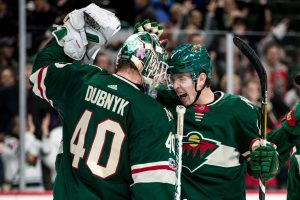 The Wild definitely need tonight's game more than Vegas as Minnesota sits in 9th place in the Western Conference, a point behind Anaheim, San Jose, and Colorado for a playoff berth. There's a real good chance the Wild could match up with Vegas as early as the first round of the postseason and they want to build on the confidence of a 4-2 win over the Knights at the Xcel Energy Center on November 30th. Devan Dubnyk shut down the Golden Knights in net stopping 29 of 31 shots and Eric Staal powered the offense with two goals.
Minnesota has won three of their last four and their advantage has to be the home ice tonight, where they are 17-4-4 on the year including that win over Vegas earlier in the season. Minnesota has won five of the last seven on their own ice with both defeats being OT contests. There isn't much value in taking Vegas +1.5 on the puck line tonight at -230 however. Dubnyk will be in net again tonight for the Wild and he's won 7 of his last 10 starts. With both goalies having recent success, the 'under' 5.5 is another strong possibility for the 2/2 NHL free pick.
2/2 NHL Free Pick Betting
Watch out for the Vegas Golden Cheaters. The refs screwed Winnipeg last night and will be looking to do the same against the Wild

— Mark Pierce (@MarkPie35115780) February 2, 2018
The Wild opened at -125 in the 2/2 NHL free pick but have gone to -145 which seems like a hefty price to pay against the leading team in the Western Conference. The Knights are 4-1 their last 5 road games, 12-3 the last 15 vs a team with a winning record, and even 4-1 their last 5 in a three games in four nights situation. How you side tonight depends on how much value you put in Vegas tiring out. The line movement means that's a viable concern.
Free Pick: Minnesota Wild -145