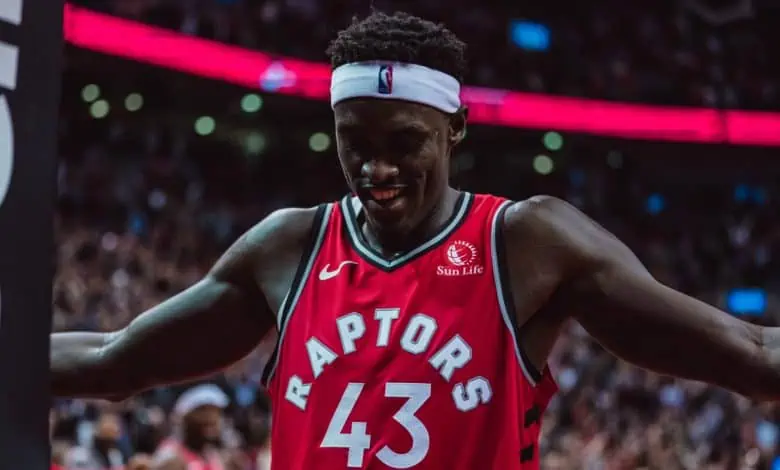 Philadelphia is already playing two extra games after failing to close out Toronto after a 3-0 lead. Doc Rivers wants to avoid taking his team back to the Wells Fargo Center as they try to close things out in the April 28th 76ers at Raptors betting matchup.
Toronto got the big win on Monday 103-88 on the road as +8.5 underdogs. Now the Raptors are heading back to Scotiabank Arena with a chance to tie up the series which seemed unfathomable when they were down 3-0. Toronto will likely be without Fred VanVleet (hip flexor) in Game 6, but others stepped up in his absence in the road victory in Game 5. The Sixers are still -1.5 favorites in this contest.
Is Embiid Healthy?
This series has been off since Monday which has given Joel Embiid a couple extra days to rest his aching thumb, but he also has the injury that is only remedied by surgery and rehab – and not rest. Embiid had 20 points and 11 rebounds in Game 5, a solid double-double but not enough production from who should be the most dominant player in this series. Embiid is averaging 24.8 ppg and 11.6 rpg this series, but he's been held to 21 or less the last two.
Philadelphia is in rough company in the 76ers at Raptors game 6 betting matchup. 146 teams in NBA history have taken a 3-0 series lead but Philly is one of only 13 teams to ever go to 3-2. The 76ers can take some solace in knowing that no NBA team has ever lost the series after being up 3-0, but they could also be the dubious first.
There isn't a lot to be optimistic about after Philadelphia's performance in Game 5. The Sixers scored just 14 points in the second quarter of that contest and were just 10-37 from three point range.
Raptors Defense Stepping Up
Toronto ranked 10th in defensive efficiency during the regular season, but they've stepped up this series, especially the last three games holding the 76ers to a high of 104 points over that span. Embiid was the 76ers leading scorer on Monday with just 20 points, and the Raptors have done a great job of containing James Harden who has averaged just 18.4 ppg this series.
It looks like the Raptors will be without VanVleet for a second straight game, but they stepped up nicely without him on Monday with five players having at least a dozen points. Pascal Siakam filled the stat line with 23 points, 10 rebounds, and 7 assists and has averaged 22.6/7.2/5.6 this series.
Toronto has momentum and they are trying to make history as the first NBA team to come back from a 3-0 deficit and win a series. The Raptors were just 24-17 at home this season, but played very well in the Game 4 110-102 at Scotiabank Arena.
Free 76ers at Raptors Game 6 Betting Pick
Philadelphia is 1-6 ATS their last 7 road games but have covered the number in three of five so far this series. The Sixers would love to close things out and avoid a Game 7, especially with their 2nd round opponent the Miami Heat resting and waiting. That doesn't happen though, as the Raptors are a well coached team playing at home.
Free Pick: Raptors +1.5