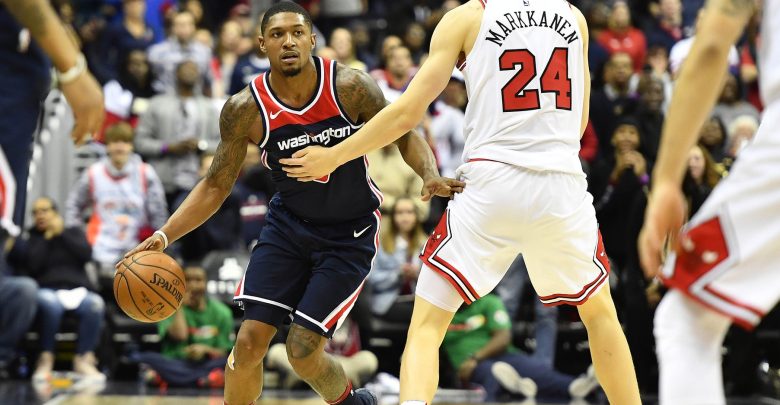 The Bulls are riding high after a 114-113 win over the Timberwolves last night in Jimmy Butler and Taj Gibson's first visit back to the United Center as opponents. Does that emotionally draining victory actually hurt Chicago for the 2/10 NBA free pick however? Chicago's Zach Lavine poured in 35 points against his former Minnesota teammates but will be out for Saturday night's contest for scheduled rest. Washington has dropped two straight, but oddsmakers have set them as -6 favorites in tonight's tilt.
Zach LaVine is out tonight, but we'll be breaking down his breakout performance on tonight's #Bulls Pregame Live show, and we'll get you ready for Bulls-Wizards at 6 p.m. Tune in! https://t.co/RiVuAd8frF pic.twitter.com/Q29g8n95ql

— Bulls Talk (@NBCSBulls) February 10, 2018
The Wiz Aim To End A Streak of L's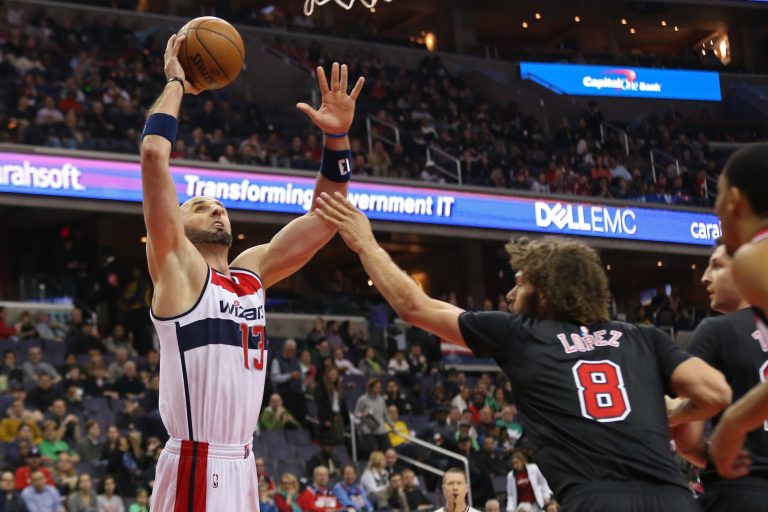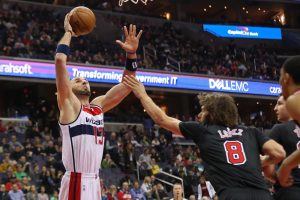 Saturday night marks the 8th straight game that Washington's John Wall will miss as he recovers from a knee injury that will sideline him into March. The Wizards thrived in the first few games their star missed, winning five in a row but their lack of depth is starting to show with losses in two straight games. Bradley Beal has had to shoulder the scoring load in Wall's absence, and it's only a matter of time that Beal will start to slow after playing 40+ minutes the last two games. Washington's roster as a whole may be a bit weary as tonight wraps up a four games in six nights stretch – three of which were on the road.
The Wizards still maintain a top 10 offense that has scored 110+ points in five of their last eight games. As worn down as Washington players may be, they'll still be up against a Bulls team that is also very thin for the 2/10 NBA free pick. Lavine joines Kris Dunn on the Chicago sidelines while the Bulls are also waiting for Omer Asik and Noah Vonleh to clear protocol after acquiring them in various trades over the last week plus. Justin Holiday and Lauri Markkanen both played 35+ minutes in the grueling win over Minnesota last night so it could be a rough go of it Saturday for Chicago.
Are the Bulls Emotionally Drained Heading Into Tonight?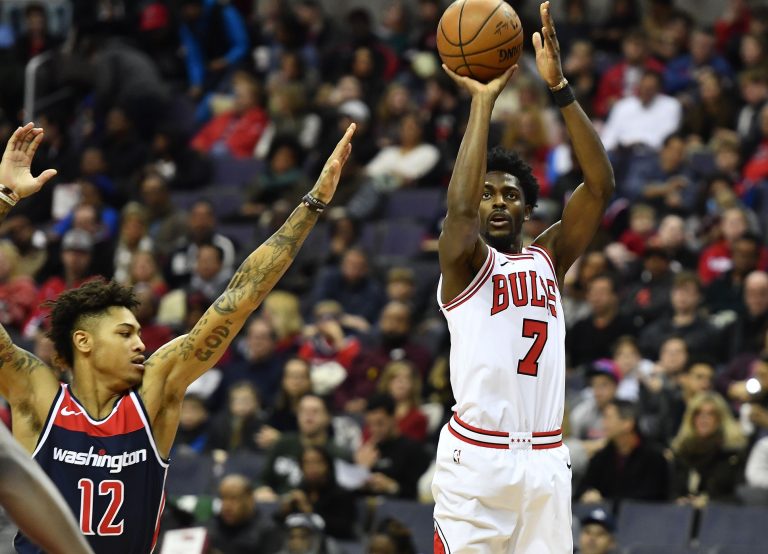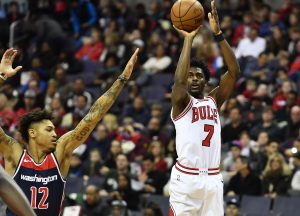 For all the pomp and circumstances surrounding Butler and Gibson's return to Chicago last night, people forget it was also an emotional tilt with Minnesota Tom Thibodeau coming back (as well as Jamal Crawford) as well as Lavine versus his old teammates. The Bulls played great in shooting nearly 50% from the field while also minimizing the damage from Butler's 38 points. C Robin Lopez held the Timberwolves' Karl-Anthony Towns to 14 points and 10 rebounds but he's got another physical challenge in the 2/10 NBA free pick against the Wizards' Marcin Gortat less than 24 hours later.
Chicago was able to keep the first meeting of the year close as they dropped a 110-114 contest in Washington on New Year's Eve as +8 underdogs. Beal went for 39 points in that game while Chicago was led by Nikola Mirotic (21 points) – who is no longer with the team. John Wall is a traditional Bulls-killer so his absence will definitely be felt tonight.
2/10 NBA Free Play Betting
Both the #Wizards and the #Bulls have key players out for tonight's game. The Wizards barely beat them last time, 114-110 – Do you think the Wizards will be able to pull off the win tonight? #wizmagic

— Wizards Fangirl (@WizardsFGSN) February 10, 2018
Chicago is just 2-8 over their last 10 and just 1-6 ATS in their last 7 but are 11-5 ATS their last 16 home games. Washington may be a bit road rattled coming into this game, but they play just once in the next 12 days so they should be focused. Washington sits in 4th in the Eastern Conference playoff race, but is just 2.5 games away from falling out of the postseason picture altogether. Only 59% of the public like WAS -6 which is a good thing.
Free Pick: Washington Wizards -6