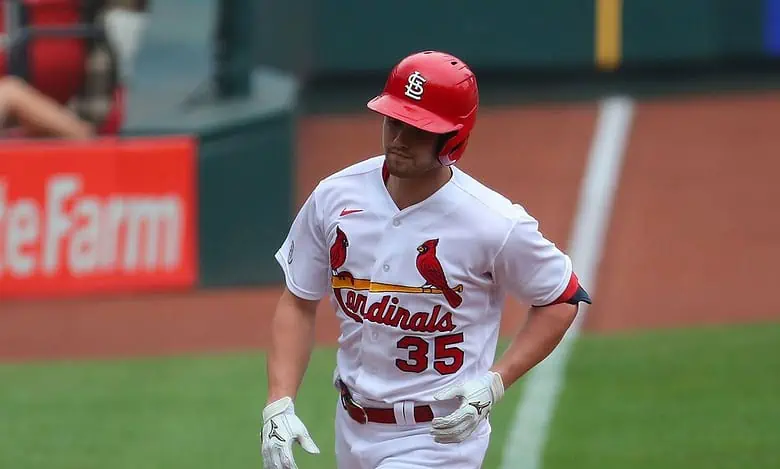 The second half of the 2023 MLB season is set to begin on Friday as every team in the league is back in action. The Washington Nationals will be in St. Louis on Friday night to begin a series against the Cardinals.
Washington was not expected to be a strong team during the 2023 season, and that is how things have played out as well. The Nationals are just 36-54 on the year, and they will be looking to trade some players before the Trade Deadline.
St. Louis was expected to win the NL Central Division this year, but things just haven't gone well for them at all. The Cardinals are just 38-52 so far in 2023, but they did end the first half by winning three of their last four games.
The St. Louis Cardinals are the moneyline betting favorites at -175 in the series opener on Friday night.
Nationals Need Some Offense
If the Washington Nationals are going to turn their season around in any way, then this team must find a way to score more runs on offense. Washington has hit just 78 home runs this season, and that puts them way down on the leaderboard in the National League.
Lane Thomas is having a solid season for the Nationals as he leads the team with a .302 batting average to go along with 14 home runs. Thomas is a consistent threat in the middle of that lineup, but he doesn't always get a ton of protection.
Washington also has a team ERA of 4.76 this season, and they are struggling to find pitchers that can get them outs. The Nationals are still trying to figure out a starting pitcher to take the mound on Friday night.
Pitching Letting Cardinals Down
The St. Louis Cardinals have had a tough time getting outs this season, and that is the biggest reason for the disappointing first half. St. Louis has a team ERA of 4.55, and the starting rotation has really been an issue.
Miles Mikolas is going to make the start on Friday night, and he is just 5-5 with a 4.23 ERA this season. The Cardinals have also shown a tendency to blow leads late in games, and that's another problem that needs to get corrected.
Nolan Arenado leads the team with 19 home runs and 62 RBIs, but he hasn't been as good this year as in years past. Paul Goldschmidt is hitting .284 to lead the team, but there are just some serious holes in this lineup.
Cardinals Win Big on Friday
Washington has really struggled this season, and they are a team that doesn't have enough talent to win on a consistent basis in the Major Leagues. The Nationals are going to struggle even more in the second half, and that's going to be the case on Friday night.
St. Louis needs more from their starting rotation, and it's going to start with Miles Mikolas having a good start in this game. The Cardinals do have some big bats in the middle of that lineup, and they should have a big game in this one.
Don't just bet the moneyline, but take the St. Louis Cardinals on the run line at -1.5 to beat the Washington Nationals on Friday night.