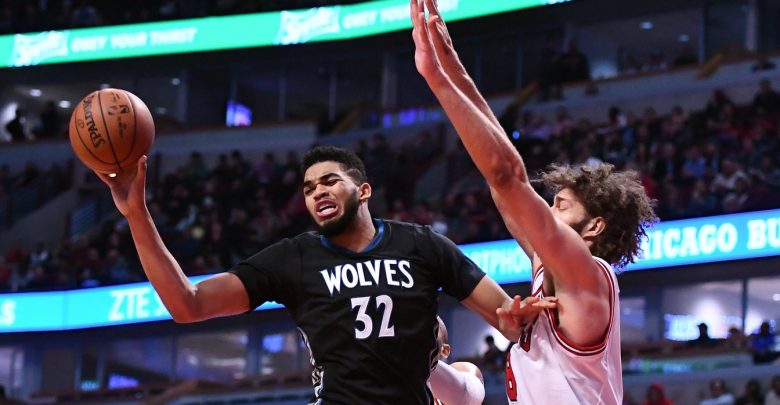 The 2/9 NBA free pick is a homecoming for Jimmy Butler as he leads his playoff bound Minnesota Timberwolves against his lottery-destined former team the Chicago Bulls. Butler left on somewhat amicable terms in a trade that netted Chicago Zach Lavine, Kris Dunn, and Minnesota's #7 pick that turned into Lauri Markkanen. Taj Gibson also returns to the United Center tonight as does Timberwolves coach Tom Thibodeau – who didn't leave the Bulls in nearly as healthy a split. Chicago fans should welcome the trio back with open arms and oddsmakers have set the line in this 'road-home' court advantage at MIN -7.5.
It's Jimmy and Taj back; Tom and Jamal, too. Zach and Kris against their buddies. Will anyone have time for a game Friday? https://t.co/Qx71bRXFtw

— Sam Smith (@SamSmithHoops) February 9, 2018
The Timberwolves Haven't Been Great on the Road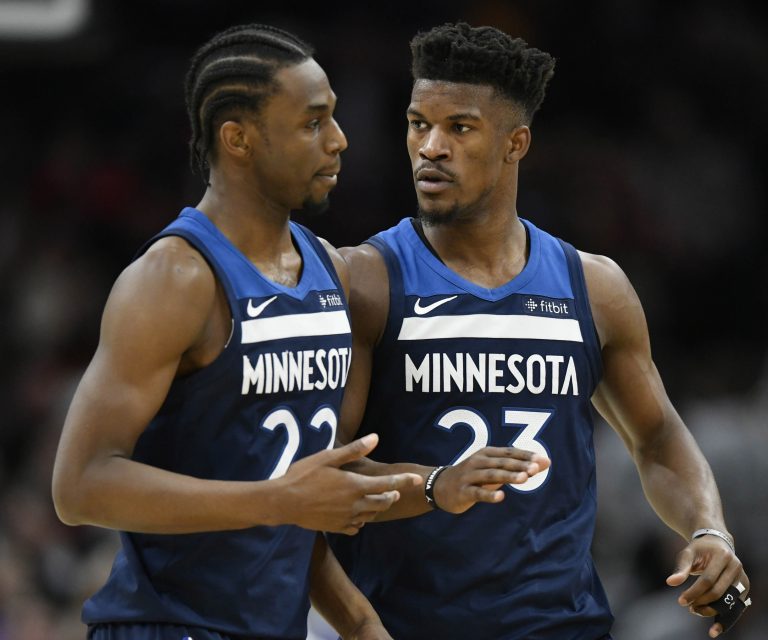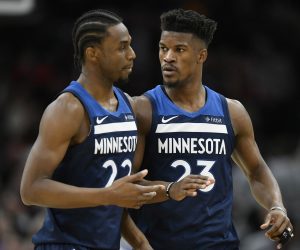 If there's anything going for Chicago tonight it's that Minnesota hasn't been great on the road, posting just a 12-17 record away from the Target Center this season while also dropping five consecutive away tilts. That being said, the Bulls are just 11-14 at home on the year and have dropped three straight on their own court. Overall Minnesota is just 5-5 in their last 10, but they've ridden a 12 game home winning streak to the 4th seed in the Western Conference.
Regardless of past records, all eyes are going to be on Butler tonight as he returns to the place he played from 2011 to 2017. The United Center is planning a video tribute to both Butler and Taj Gibson on what should be an emotional and bittersweet night. Minnesota could be at the disadvantage of playing their second road game in three nights, the last being a hard fought 138-140 OT loss to Cleveland in which all five starters logged over 35 minutes.
The Chicago 'Tank' Is On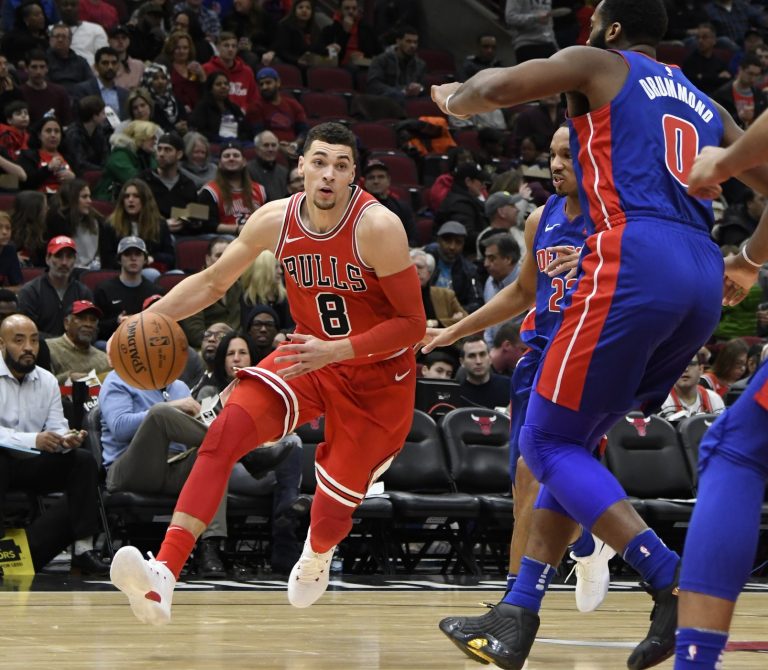 The Bulls made a minor move at the trade deadline acquiring former #9 overall pick Noah Vonleh from the Portland Trailblazers for the rights to Milocan Rakovic. Vonleh is a positive locker room presence that has a great opportunity with Chicago, but his arrival might not do much regarding the 2/9 NBA free pick. Tonight's game also features Zach Lavine meeting up with his former team, and he's coming off one of his better games of the season with 27 points against Sacramento.
The biggest factor in this game is another former Timberwolve player who will be inconspicuous by his absence – that being Kris Dunn. The Bulls offense has struggled without Dunn but they are expected to get Lauri Markkanen back after he missed the recent road trip due to the birth of his first child. Will it be enough for a Chicago team that has lost seven straight games however? The Bulls offense is 30th in field goal shooting and their defense is 26th in points per game allowed. That is not a very optimistic matchup against Minnesota's #6 offense in points scored.
2/9 NBA Free Pick – Betting
Jimmy Butler downplays Friday's Timberwolves-Bulls matchup — but Zach LaVine doesn't https://t.co/qB2WdUDGlg via @KCJHoop pic.twitter.com/GzHqn8entH

— ChicagoSports (@ChicagoSports) February 9, 2018
Tonight's line has moved from a Minnesota -6 open to MIN -7.5 as 73% of the public has made the T'Wolves the 3rd most popular bet of the night. The Bulls can be an enigma at home, playing Golden State to a 112-119 game but losing by 14 to Milwaukee. Chicago has had three nights off and should be incredibly fresh. Combine that with Minnesota having just one night off and struggling consistently on the road, the Bulls could be ripe for the role of spoiler in Butler & Co.'s return to the United Center.
Free Pick: Chicago Bulls +7.5