#11 Loyola Chicago vs. #6 Miami Hurricanes NCAA Tourney Free Pick
Ramblers Suddenly a Trendy Upset Pick - But Why?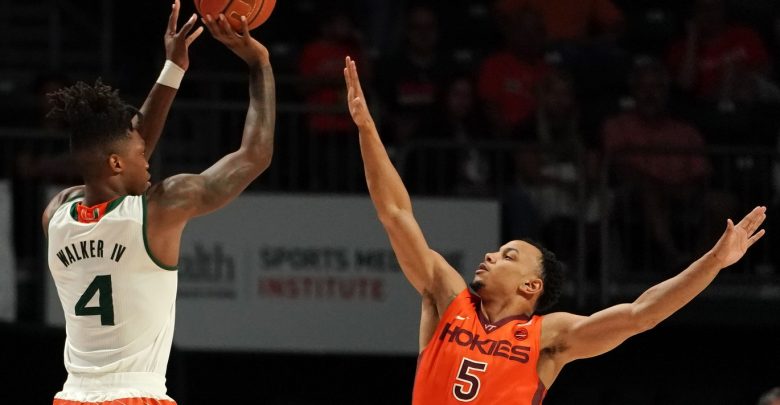 The opening round of the NCAA tournament is exciting, nobody is debating that. There may be upsets – but at the same time there's a lot of games on the day that feature double digit favorites, contests that are very hard to handicap. One game that really sticks out for the 3/15 NCAA tournament free pick is the #11 Loyola Chicago Ramblers taking on the #6 seed Miami Hurricanes. The Ramblers are in the tournament for the first time since 1985 after winning the MVC tournament while Miami went up against tough ACC competition all season – yet oddsmakers only have the 'Canes favored by a basket. Is this game a trap, or is it time for the underdogs to start barking?
Loyola Liking the #11 Spot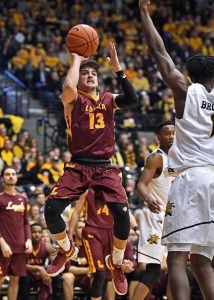 The Ramblers are a trendy pick for this year's Cinderella team but coach Porter Moser has been stressing for his team to keep a level head. The #11 seed may do Loyola some favors as it has won 37.1% of games since the tournament expanded. Moser is a smart coach who has his kids playing smart ball. Not a single Loyola player fouled out all season and they commit the second fewest fouls in the entire country. They also commit a relatively meager amount of turnovers at 12.2 per game. All this has led to a 28-5 record on the year which includes a 10 game winning streak.
Loyola-Chicago is inexperienced as far as postseason history goes, but their roster is full of veteran players which is crucial under the bright lights of March Madness. Four of the five Ramblers starters are upperclassmen while their main bench players are either freshman or sophomores. That's a great mix of experience and energy for the 3/15 NCAA tournament free pick. The name of the game for Loyola is efficiency – they rank in the top 12 on offense in both effective field goal and three point percentages. Porter Moser's team also has the 24th most efficient defense in the country according to KenPom.
Is the ACC Gauntlet Enough to Give Miami an Edge?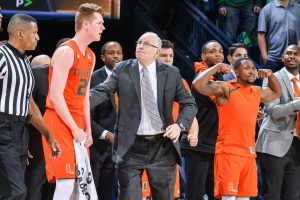 The Hurricanes won 7 of their last 10 games in the regular season including four in a row to wind down the year and earn a #3 seed in the ACC tournament. That's a pretty impressive run considering nine teams from the conference made the NCAA tournament this year. The Canes play over the final 10+ games of the season were even more awe inspiring considering they did it without Bruce Brown (11.4 points, 7.1 rebounds per game) who is sidelined with a foot injury. Overall Miami went 22-9 on the year and will be making their fourth straight NCAA tourney appearance.
So if everybody is liking Loyola Chicago in the 3/15 NCAA tournament free pick, how does Miami pull off this game? First off, they have a postseason savvy coach in Jim Larranaga who especially ramps things up this time of the year. The Canes also have NBA worthy talent in Lonnie Walker who has drawn comparisons to Victor Oladipo of the Pacers. Miami also has a considerable height advantage led by 6'11" Dewan Huell and 6'10" Ebuka Izunde whereas Loyola only has one player over 6'6″. Finally although Loyola is very efficient, Miami has gone up against the best teams in the country (Virginia, North Carolina, Duke, etc.) on a night in and night out basis and was once ranked as high as 6th this year.
3/15 NCAA Tournament Free Pick – Betting
Loyola Chicago is a very popular pick today and 57% of the betting public is rolling with the Ramblers. While it's nice for smaller schools to get some recognition and appreciation, the admiration may have had the reverse effect and fired up the 'Canes even more. This Miami team has a considerable height advantage and postseason experience over Loyola Chicago. It was a great season for the Ramblers, but the Canes are ACC tested – and proven.
Free Pick: Miami Hurricanes -2