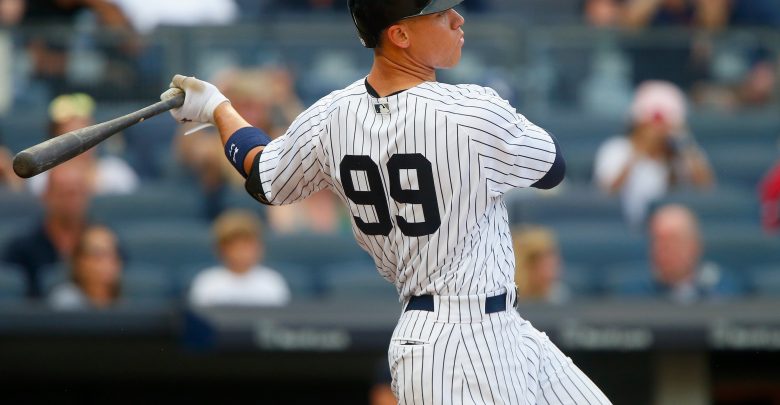 The New York Yankees' level of competition drops significantly as they open a three-game series against the host Seattle Mariners on Monday. The Yankees spent the weekend tangling with the Los Angeles Dodgers, who are the only team in baseball with a better record than New York. Now they face the Mariners, who currently sit 28.5 games behind Houston in the American League West.
New York took two out of three from the Dodgers on the road, keeping pace with Houston for the best record in the American League at 85-47. The Yankees are up comfortably in the American League East, leading second-place Tampa Bay by nine games. Seattle has actually been hot of late, winning seven of its last 10 games, including taking two of three on the road against the Rays last week.
The moneyline and over/under for this contest have not been posted due to Seattle not naming an opener to the game.
Looking For Better
J.A. Happ will take the mound for the Yankees in the opener, looking to extend a five-game streak of alternating wins and losses only because he lost his last outing. In fact, Happ's last seven decisions have alternated between wins and losses, as he hasn't had a winning streak since winning six straight in May and June. On the season, Happ is 10-8 with a 5.58 ERA. He's coming off a rough outing against Oakland where he lasted just four innings, allowing five earned runs on four hits, including two home runs.
Getting two wins in three games over the Dodgers helped right the Yankees' ship a little bit, though they still have scored more than four runs just four times in their last 10 outings, going 4-6 in that span. The biggest takeaway from the Dodgers series was the re-emergence of Aaron Judge's power. Judge had a home run in each of the games against Los Angeles, upping his season total to 16 in just 75 games.
Starting To Streak
Seattle is planning to use an opener for Monday's contest, with left-hander Tommy Milone coming in after one or two innings. Milone is 3-7 with a 4.84 ERA this season, making just five starts among his 17 appearances. In 83 2/3 innings of work, he has struck out 75 and walked 16, but the biggest problem has been the 19 home runs he's surrendered. He has won his last two decisions, but in seven appearances since July 17, he's allowed three home runs in a game three times.
The Mariners have been scoring some runs of late, tallying five or more runs in seven of their last 10 outings. They've been doing it without Domingo Santana, the team's leader in batting average (.256), RBI (69) and hits (113), who has been out injured with elbow inflammation. Instead, it's been Kyle Seager leading the charge, hitting .347 with seven doubles, eight home runs and 23 RBI in 20 games in August.
Yankees Take Opener
New York finally has a little momentum building with its series win over Los Angeles. That was the end of a 10-game stretch against the Indians, Athletics and Dodgers, so the Yankees will be able to rest a little easier with a series against Seattle. Look for Happ to pitch well and New York to pick up another win. I'm going with the Yankees to take the series opener.