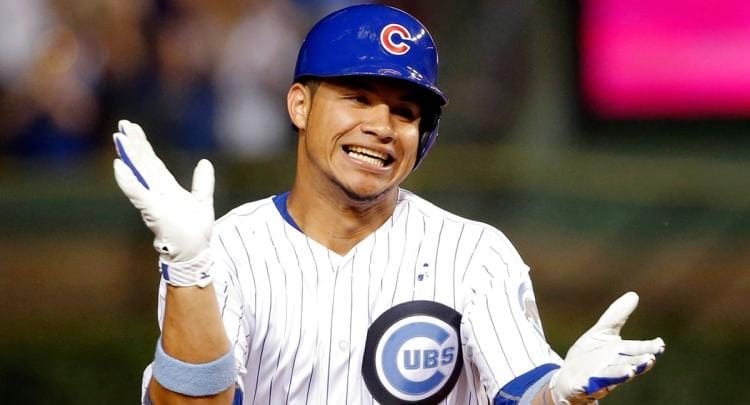 The Dodgers are sitting pretty as they head into the NLCS Game 3 Free Betting Pick.. LA was able to capture the first two at home – granted with some walk-off magic by MLB Ed Sheeran and now just need to steal either tonight or tomorrow before they send Clayton Kershaw to the mound for the elimination. Chicago has put themselves in an unenviable position of needing about every game from here on out – but they've been here before.
Edwards was decent last game. Montgomery and Lackey are the worst. It's like they're throwing batting practice

— Ryan Freeman (@WookHunter) October 17, 2017
Do Dodgers Get Game 3?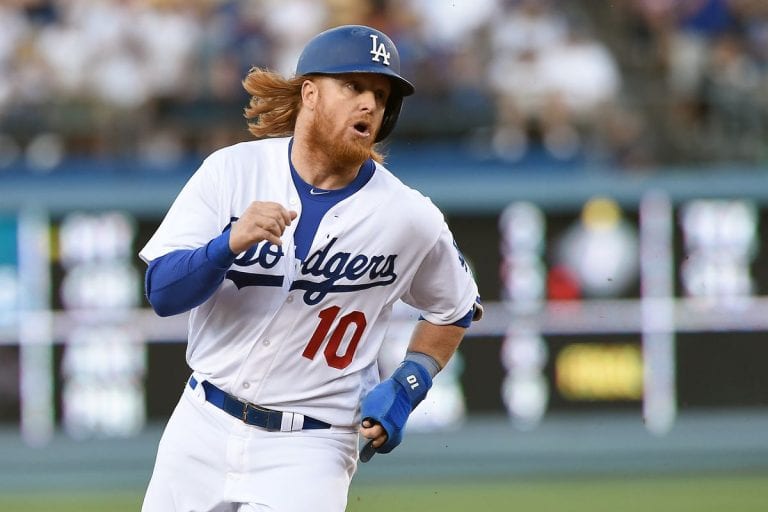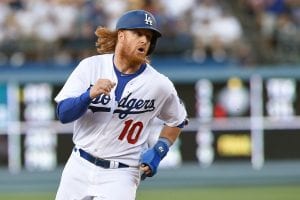 When you spend nearly $300 million in payroll you have the luxury of trotting out Yu Darvish in a game that you'd like to win – but it isn't make or break. Darvish has only allowed 3 ER total in his last four starts overall, something that the struggling Chicago bats do not want to hear in pregame. Darvish has to be confident, not only because he allowed just 2 hits to Arizona to clinch the NLDS – but because Chicago is hitting just .162 in the playoffs with an on-base percentage of a paltry .262.
The Cubs have only hit .195 against Yu Darvish, albeit in limited plate appearances of 41 AB. They do have somewhat an advantage in that temperatures are supposed to drop in the 58° range instead of the 93° that it was at game time in LA on Sunday. The wind is blowing out at Wrigley, which could lead to some run support for Darvish – or an early exit if the Cubs bats can get rolling in the NLCS Game 3 Free Betting Pick.
Something to note about Darvish pitching tonight: He's a free agent after the season so he will be pitching his heart out, seeking new deal.

— Jesus Jacobo (@jesusjacob_) October 17, 2017
Where Do the Cubs Turn For Momentum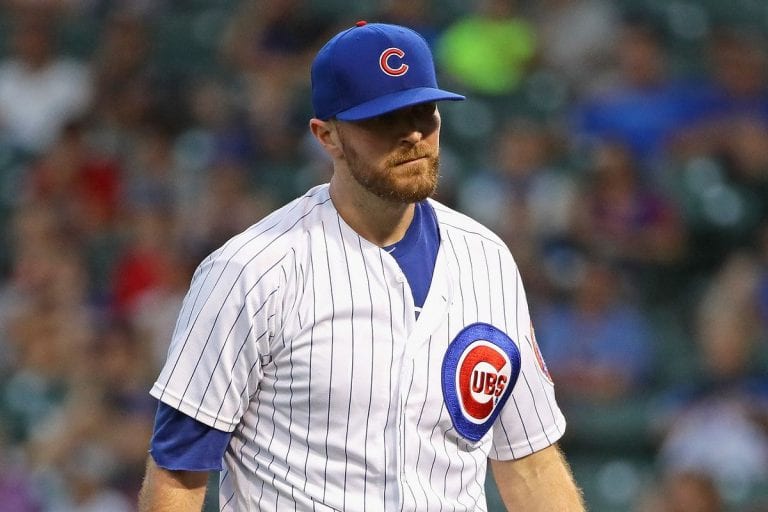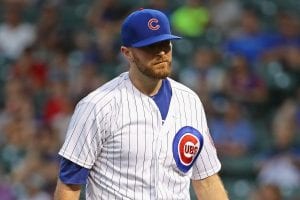 The combination of Kris Bryant, Anthony Rizzo, and Javy Baez went a combined 1 for 19 in Los Angeles. It's because of these offensive woes that Kyle Hendricks job gets that much harder tonight. Hendricks wasn't himself in the last outing, giving up 4ER on 9 hits, including 2 HR to the Nationals although the Cubs got the win in game 5 of the NLDS. Hendricks' bullpen is stretched to the max and it seems like his manager is pushing all the wrong buttons in deciding to pitch John Lackey two days in a row while also leaving Wade Davis in the bullpen.
…But, the Cubs have been here before – and to the Dodgers. The Cubs were down 2-1 in last years LCS, on the brink of extinction, before rattling off three straight to continue their run to a historic World Series win. Last year is not only on the mind of the Dodgers, it's on the mind of the Cubs as well.
Kyle Hendricks tonight faces the Dodgers for the 1st time since 2016 NLCS when he turned in a dominant Game 6 outing to clinch the pennant.

— Cubs Authentics (@CubsAuthentics) October 17, 2017
NLCS Game 3 Prediction Dodgers Cubs – Betting
After the Yankees battled back from a 2-0 series deficit last night in an 8-1 win over Houston, a lot of the betting public is liking the Cubs tonight. 56% of the public are thinking that Hendricks bounces back to form in taking the Cubs -113. There's definitely some value to be had in Darvish and the explosive Dodgers offense against the lackluster Chicago bats at +104 – but that's what the oddsmaker want you to think.
Pick: Chicago Cubs -113