US Betting Sites
NBA Showdown: Oklahoma City Thunder at Portland Trail Blazers Pick and Prediction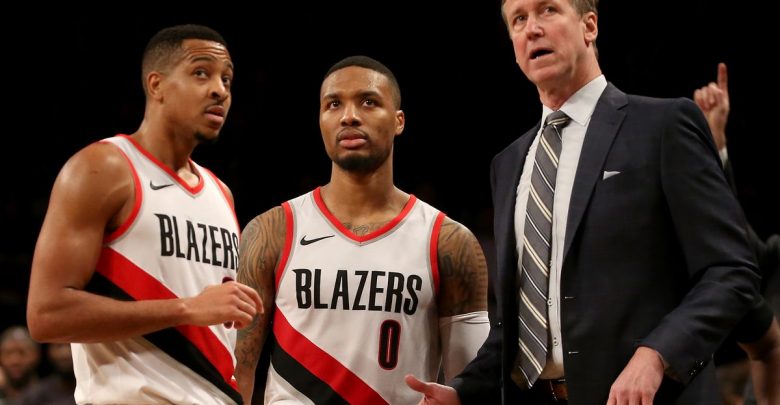 NBA Western Conference titans will collide on Friday night when the Portland Trail Blazers host the Oklahoma City Thunder. This is the first of four meetings between the Thunder and Trail Blazers this season, and there will be plenty of excitement surrounding this game. Both Oklahoma City and Portland are trying to track down the Denver Nuggets in the Northwest Division.
Oklahoma City comes into this game with a 24-13 record and is in second place in the division. The Thunder have won three of their last four games, including a seven-point victory over the Los Angeles Lakers in their last game. The Trail Blazers have also won three of their last four games, and come into this contest with a record of 22-16. Oklahoma City is a one-point road favorite in this matchup against Portland.
Guards Leading Blazers
Damian Lillard and CJ McCollum are once again the two main scorers for the Trail Blazers. Lillard is averaging 26.7 points per game, while McCollum is right behind him at 21.1 points a contest. The Western Conference is loaded with terrific backcourt play, but these two have the ability to outshine anyone on a given night. Lillard poured in 40 points in a loss to the Warriors last week, and McCollum dropped in 35 against the 76ers. Look for these two players to have a big game against the Thunder.
The biggest problem for Portland this season is that they haven't been able to get enough support for their two star guards. Center Jusuf Nurkic is the only other Portland player averaging double-figures. Nurkic is scoring 14.7 points per contest while leading the team with 10.5 rebounds per game. If the Blazers are going to take the next step as a franchise, they are going to need their role players to improve.
Paul George Playing Like An MVP
When we think of the Oklahoma City Thunder, Russell Westbrook is usually the first thing that comes to mind. Paul George seems to be changing that with the way that he is playing this season. George leads the Thunder with 26.7 points per game this season and is also chipping in with 8 boards a game. The former Pacers star is having the best season of his career, and his name will be brought up in MVP conversations.
Russell Westbrook has been in a horrible shooting slump of late, but the former MVP is once again averaging a triple-double. Westbrook is scoring 20.7 points, grabbing 10.9 rebounds, and dishing out 10.1 assists per game. Oklahoma City is giving up just 105.4 points per game on the season, and their defense is the reason for their great record. The Thunder finally look like a complete team rather than just Russell Westbrook.
Blazers Win At Home
The Blazers and Thunder will likely battle each other for the top spot in the division all season long. Both teams are led by exceptional guards, and each team has the ability to put up a ton of points on offense. Russell Westbrook and Paul George lead a terrific Thunder team, but winning on Portland is a tall task. Look for the dynamic duo of Portland guards find a way to win this game. Bet the Portland Trail Blazers +1.0 over the Oklahoma City Thunder.