US Betting Sites
English Premiere League – Liverpool vs Aston Villa
Villans Face a Huge Test Today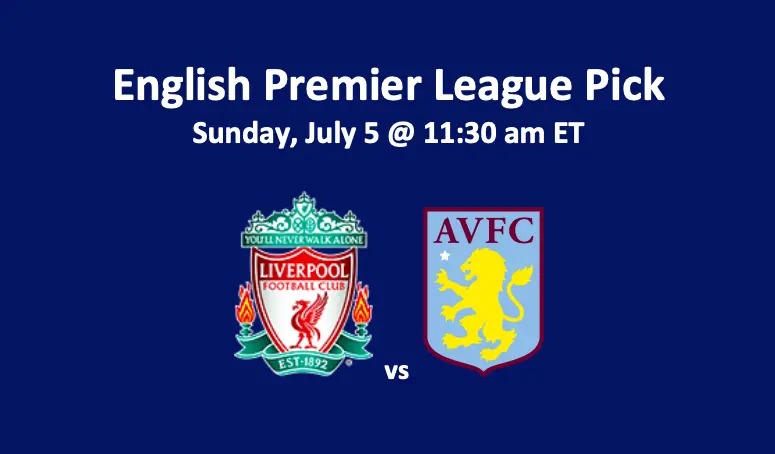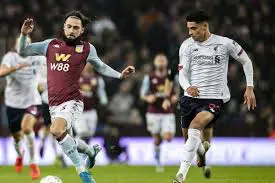 Our Liverpool vs Aston Villa pick has the Reds favored at -1.5 (-135). The Villans spread is +1.5 (-102). The game, which will be played on Sunday, July 5, 2020 at 11:30 am ET, features the top team in the English Premier League, Liverpool, against a club that is in 18th-place and possibly facing relegation. The Reds come to today's match with 86 points while Villa is in a virtual tie with 19th-place AFC Bournemouth with 27 points. The game will be played on Liverpool's home pitch, Anfield.
Liverpool vs Aston Villa Pick – Form and Statistics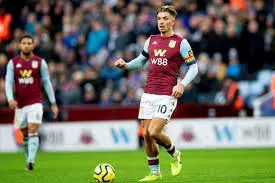 In form, Liverpool has been struggling as of late as they are 2-1-2. Since coming back into action in June, The Reds are 1-1-1. That record includes a 4-0 humiliating loss to Manchester City on July 2 as well as an easy 4-0 win over Crystal Pace on June 24. In renewed action the EPL's top team started off with a zero-all draw against Everton. Over their last five games, Aston Villa is 0-2-3. Since league play resumed, they have gone 0-2-2. What's worth noting, is in that period, both of their losses were by one goal. Overall, they are 7-6-19. Also worth considering is when these two teams last met in December, Villa took down Liverpool 5-0.
When it comes to statistics, Liverpool certainly dominates Aston Villa. The Reds have scored 70 goals while allowing 25 for a GF/GA differential of +45. They've also notched 56 assists. On the other hand, the Villans have put the ball in the net just 36 times this season while giving up 60. Their GF/GA differential is -24, giving Liverpool a combined differential of +69. Assists for Villa stand at 28.
The Reds vs The Villans – Players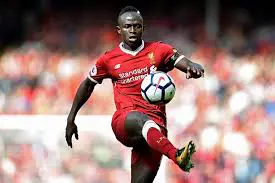 For the Reds, Mohamed Sala is first in goals with 17. Sala has made seven assists. Our Liverpool vs Aston Villa pick notes that striker Sadio Mane, who also has seven assists, is right behind Sala with 15 goals. Defender Trent Alexander-Arnold leads Liverpool in assists with 12, while midfielder Roberto Firmino offers eight goals and seven assists.
For Villa, midfielder Jack Grealish leads the club in both goals and assists with seven and six respectively. Forward Anwar El-Ghazi has notched four assists and goals each. Forward Wesley, who has been out of action since January, is still this club's second-leading scorer with five goals. Heading into this match, the Aston Villa ranks are certainly thin.
Liverpool vs Aston Villa Pick – Final Word
Our Liverpool vs Aston Villa pick projects that the Reds will be focused on re-establishing their dominance in the EPL and will come out wanting to thrash the Villans. Along with their recent humiliating loss Manchester City, Liverpool will want to make up for their terrible performance the last time these two teams met. After all, the top team in the English Premier League has just two losses, while posting 28 victories and two draws. We doubt they will want another loss this season against Aston Villa, and we imagine they will do everything they can to assert themselves early and often in this match. Take the Reds at -1.5 (-135). It's your best bet.
Liverpool vs Aston Villa – Summary
Liverpool Point Spread at -1.5 (-135)