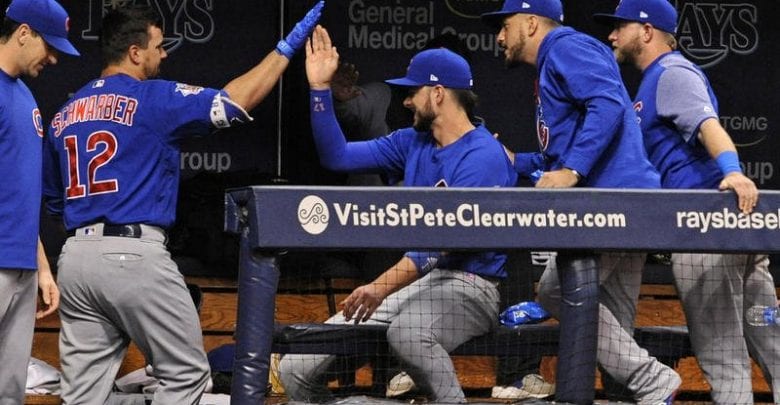 There's some funky line movement in tonight's Cubs/Rays game but it could be one of those 'chance you have to take' plays. Chicago has won 7 in a row including last night's 2-1 victory over Tampa Bay. The Cubs are also 11-1 in their last 12 interleague games and are one of the few teams in the league left playing meaningful baseball as they hold a 3.5 game lead over Milwaukee in the NL Central. Yet for the 9/20 free MLB pick oddsmakers set the Cubs at just -133 favorites, a number that has since dropped to -112.
9/20 Free MLB Pick Trends and Stats to Consider
The line is simply baffling when you also consider some of the stats and trends working in the Cubs favor:
Cubs are 1st in runs scored in MLB since August 1st
Cubs are 1st in batting average in MLB since August 1st
Cubs are 1st in on-base percentage in MLB since August 1st
Rays are last in all three of the above categories in MLB since August 1st
One thing working in Tampa Bay's favor is that they do score almost 1/2 their runs (48%) off home runs and Wednesday's starter Jon Lester has allowed 24 on the year. Even so, Tampa Bay has struggled to win when a lefty takes the mound, going a third worst 17-28 on the season. The Cubs on the other hand are a second best 21-12 against lefties such as the one they'll see tonight in Rays starter Blake Snell. Chicago has won 7 in a row, Tampa Bay has lost 7 of their last 10.
9/20 Free MLB Pick Pitching Matchup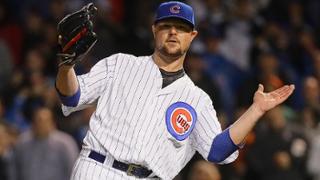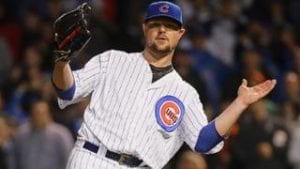 Lester (11-7, 4.30) has won his last three starts but a lot of that could be do to the fact that he's gotten 39 runs of support behind him in those three Cubs victories. This is usually the time of year where Lester finds his postseason groove as he did a year ago going 5-0 in September. The lefty has matched up with Tampa Bay once this year but it didn't go well as he gave up 5 runs in 5 innings pitched. Still, even if Lester struggles how does the red hot Cubs offense not keep him in the game?
Tampa Bay's pitcher is Blake Snell (3-6, 4.25) who has allowed 2ER or less in 4 of his last 5 starts. Snell has matched up with the Cubs once this year, pitching five innings of four hit shutout ball before the Rays bullpen imploded late and allowed Chicago to get the win at Wrigley.
CUBS FANS: Tonight's Rays pitcher (Blake Snell) gives up .525 OPS to Lefty, .768 to Righty. Almora will play. Schwarber will sit.

— (((Mike McElwee))) (@MJMcElwee) September 20, 2017
9/20 Free MLB Pick
The low line of Cubs -112 is just screaming trap, especially with 77% of the bets on Chicago. It seems like a solid contrarian play but there's no value in Tampa Bay at just +103. The Cubs could be resting starters, but Kris Bryant should be back after a night off and Chicago gets to put in Kyle Schwarber as a DH in the AL ballpark. Plus they've got one of the deepest benches in all of baseball anyway. The Rays need to score to win (obviously) but in 8 of their last 10 they've tallied under 3 runs.
Oddsmakers could be planning on a classic look-ahead getaway day for Chicago as they head to Milwaukee after tonight's game for a four game set with the Brewers that could go a long way in determining the NL Central champ. Even so, wouldn't you want to get an easy win in to ease some of the pressure off yourself this weekend if your Chicago? That's what we're betting on.
Pick: Chicago -112