The Milwaukee Brewers survived "Clayton Kershaw" day yesterday in getting a 6-5 win over the Dodgers and taking a 1-0 lead in the NLCS. To say that Milwaukee survived is kind of insulting however considering this is a team that has now won their last 12 games and are an amazing 23-6 over their last 29. The Brew Crew cashed in as underdogs yesterday and find themselves in the same spot in the 2018 NLCS Game 2 free pick (MIL +115). The Dodgers send another strong pitcher to the mound Saturday afternoon but is this Wisconsin Wildness too much to overcome?
Dodgers Turn to Ryu To Even Up the Series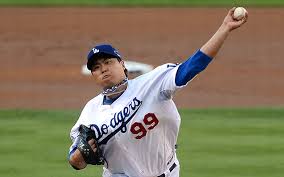 LA almost crept back into last night's game with 3 runs in the 8th vs. the Brewers vaunted bullpen but ultimately it was the 4ER allowed by Clayton Kershaw that did them in for the 5-6 loss. So what can the Dodgers take out of that game moving forward? For one, Manny Machado continues to stay hot with his 3rd HR of the postseason. LA also got 2 hits off Brewers bullpen ace Josh Hader but more importantly stretched him to 3 IP so he's likely unavailable today. The Dodgers also have a favorable pitching matchup in the 2018 NLCS Game 2 free pick as Justin Turner, Yasiel Puig, David Freese, and Machado are all .300 or better career hitters vs. today's Milwaukee starter Wade Miley. The team has also hit a combined 5 HR off the lefty in 106 career AB.
The Dodgers also have to like their chances today with Hyun-Jin Ryu (7-3, 1.97) on the bump. The left hander has been absolutely lights out with just 1 ER allowed over his last 4 starts. Ryu also has the advantage that only Ryan Braun and Christian Yelich have faced him. That being said, they've both hit HR and have hit .333 in just 9 combined AB.
I truly believe Kershaw can not handle the pressure. Ryu should have started this game.

— LA Dodgers HQ (@LADodgersHQ) October 13, 2018
Brewers Got the Win Last Night – But It Cost Them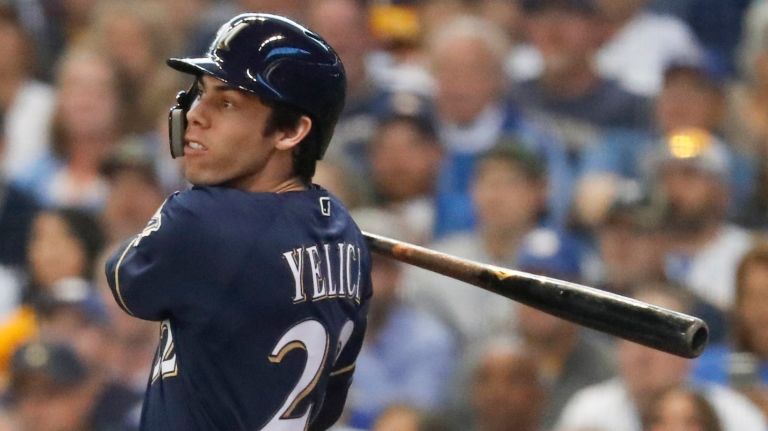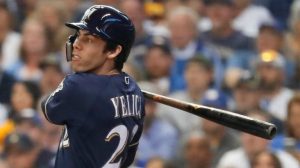 You'll never sacrifice wins in a 7-game series but Milwaukee pulled out all the stops to hold on to their lead last night which means Josh Hader is likely out for today's game after pitching 3 innings last night. Manager Craig Counsell also used Jeremy Jeffress and Corey Knebel as part of a 6-man bullpen outing last night but he's said everybody is available today except for Hader. Even so, that puts more pressure on starter Wade Miley (5-2, 2.57) who would ease a lot of the strain on the relievers if he can throw into the 6th or beyond. Miley pitched well vs. Colorado in the NLDS, holding that explosive offense to 0 runs and just 3 hits in 4.2 IP. Miley did give up 6ER in just 7.0 IP in his last two regular season starts however so it will be interesting to see which version of the Milwaukee starter we see this afternoon.
The Brewers offense got an unexpected boost last night when relief pitcher Brandon Woodruff inexplicably hit a HR off Kershaw. Either way the Milwaukee bats have to be confident heading into the 2018 NLCS game 2 free pick after getting 6 hits and 4ER off the Dodgers ace, knocking him out of the game after just 3.0 IP. That also forced LA to use 5 relievers so both teams bullpens are a bit strained. Lorenzo Cain proved to be a great table setter with a 3-5 night and the Brewers were able to get the win despite an 0-4 night from Christian Yelich that included 3K. Milwaukee left 19 men on base last night and if they can get those types of ducks on the pond tonight it should be another successful outing.
2018 NLCS Game 2 Free Pick Betting
A lot of people are expecting LA to tie the series up tonight in what has quickly become a must-win game. There's decent value on the Dodgers at -130 but how can you go against what Milwaukee has going at this moment? The Brewers have won 8 straight Miley starts and although not having Hader hurts them today, this is a TEAM on a mission right now.
NLCS Free Pick: Milwaukee Brewers +115