US Betting Sites
2018-2019 Texas A&M Aggies Basketball Analysis
Good Enough for Another Sweet 16 Appearance?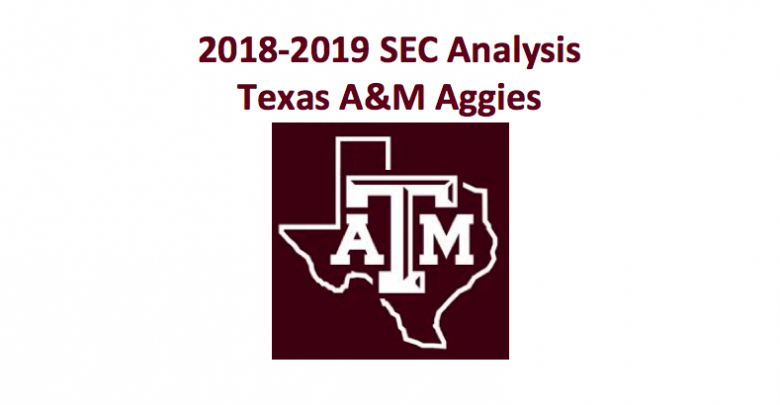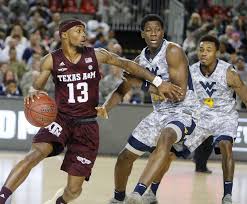 Last season, the Texas A&M Aggies (22-13 Overall, 9-9 SEC) made it to their second NCAA Tournament in three years. They also got all the way to the Sweet 16 for the second time in that same period. It was a surprising performance by a team that finished in the middle of the SEC pack. In the tournament, Michigan beat the Aggies 99-72. The question for our 2018-19 Texas A&M Aggies basketball preview is can this team make it back to March madness again? With some major losses and recruits coming in, we think that head coach Billy Kennedy and his crew will have a difficult time achieving that goal. Here's what this team looks like and what we think their chances are for the 2018-2019 SEC Men's Basketball season. .
Frontcourt
Three key frontcourt players are gone and so are their cumulative 36 points and 23 rebounds per game. The loss of center Tyler Davis and forwards D.J. Hogg and Robert Williams will hurt this team. However, Texas A&M does think it has some solutions to this dilemma. These include two transfers, Josh Nebo, the 2016-17 Northeast Conference Defensive Player of the Year, and Christian Mekowulu, a grad transfer from Tennessee State who last season was named the Ohio Valley Conference Defensive Player of the Year. Nebo blocked 89 shots and averaged 12.0 PPG for St. Francis. He's an explosive player who can shoot from anywhere. Sophomore stretch-4 Savion Flagg (4.1 PPG, 3.4 RPG, 43.3 FG%) proved to be an asset as a backup in his first season.
Backcourt
There is no true point guard on this team, but there are a lot of fine perimeter shooters. Senior Admon Gilder (12.3 PPG, 4.1 RPG, 2.3 APG) brings a lot of solid experience to the court and a success rate of 45.8% on field goals. His three-point shot is accurate 39.5% of the time. Sophomore T.J. Starks (9.9 PPG, 2.3 APG, 38.8 FG%) proved to be a major asset. He'll look to bring up his three-point chops. Last season as a freshman, Starks hit 32.4% of his threes. Wendell Mitchell, a top-10 junior college recruit, averaged 19.8 PPG at Trinity Valley Community College. Sophomore Brandon Mahan, from Chipola College, was a 50.3% three-point shooter. Both of these recruits should prove to be valuable to the Aggies.
2018-19 Texas A&M Aggies Basketball Preview – Final Word
Coach Kennedy will go to a four guard attack this season. That could help with scoring from the perimeter. The Aggies have a solid defensive squad in the paint, but they have suffered major losses with the departures of Davis, Hogg, and Williams. It's unclear if they will be able adapt to those losses. Our 2018-19 Texas A&M Aggies basketball preview sees this team as missing the Big Dance, and, instead, going to the NIT.
SEC News and Updates