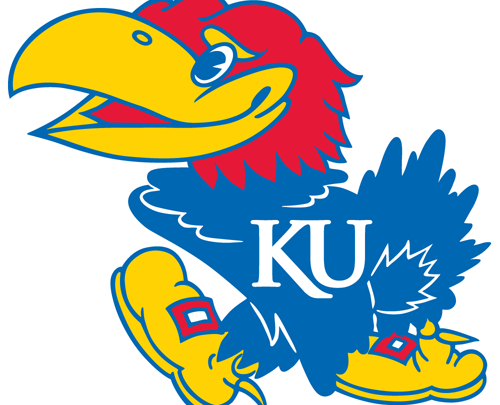 On Tuesday night, the Kansas Jayhawks will face off against their in-state rival Kansas St Wildcats in Manhattan. Kansas is ranked 13th with a 17-5 record and are in 4th place in the Big 12. Kansas St leads the Big 12 with a 16-5 record.
Jayhawks Looking for Back to Back Wins
Kansas is coming off a 79-63 win over Texas Tech on Saturday. Kansas dominated this game from start to finish and the win was never in doubt. Dedrick Lawson led the Jayhawks with 25 points on 9 of 14 shooting and tied for the team lead in rebounds with 10. Devon Dotson tallied 20 points on 7 of 12 shooting. Lagerald Vick scored 13 points to go along with 6 rebounds. Ochai Agbaju has played well filling in for Udoka Azubuike and tallied a double-double with 10 points and 10 rebounds in this one. Charlie Moore led the team in assists with 6.
Kansas is led by superstar Dedrick Lawson who is averaging a double-double with 19.5 points per game and 10.9 rebounds per game which are both team highs. The Jayhawks boast 2 other players who average double figures. Lagerald Vick pours in 14.5 points a game and is shooting 46.1% from 3-point range. Devon Dotson is averaging 11.1 points a game and is leading the team in assists with 3.4 per game. Center Udoka Azubuike is out for the year with a wrist injury and is replaced by Agbaji who is averaging 8.8 points and 4.8 rebounds a game. The Jayhawks are averaging 76.8 points per game on 47.2% shooting but are allowing opponents to score 70 points per contest.
Wildcats Have a Chance
Kansas St is coming off a 75-57 win at Oklahoma St on Saturday. They also led from start to finish and dominated the game. Dean Wade led the Wildcats with 24 points and shot a perfect 9 for 9 from the field. Wade also led the team in rebounds with 6. Barry Brown Jr. tallied 18 points on 6 of 11 shooting to go with 4 rebounds and 3 assists. Cartier Diarra added 10 points off the bench. Wade, Brown, Kamau Stokes, and Shaun Neal-Williams all tied for the team lead in assists with 3.
Kansas St is led by Barry Brown Jr. who is averaging 15.3 points per game. Dean Wade is the only other Wildcat averaging double digits with 14.3 a game and is shooting 46.7% from deep. Wade also leads the team in rebounding with 6.6 a game. Kamau Stokes adds 9.9 points a game and is the leading assister with 3.5 a game. Xavier Sneed chips in 9.6 a game. Kansas St has been getting it done on the defensive end, holding opponents to 58.7 a game. The offense has struggled, scoring just 65.1 a game and are shooting a poor 42.6% from the field.
Jayhawks Top Wildcats
Kansas St comes in at -2. The Wildcats have enjoyed a successful season so far, but I think this matchup does not bode well for them. Kansas is still the class of the Big 12 and I feel like they are going to find a way to win another Big 12 title, and that road starts here. The experienced talent of Kansas will thrive in this hostile environment and lead the Jayhawks to a big win over the Wildcats who are offensively challenged. Take Kansas +2.