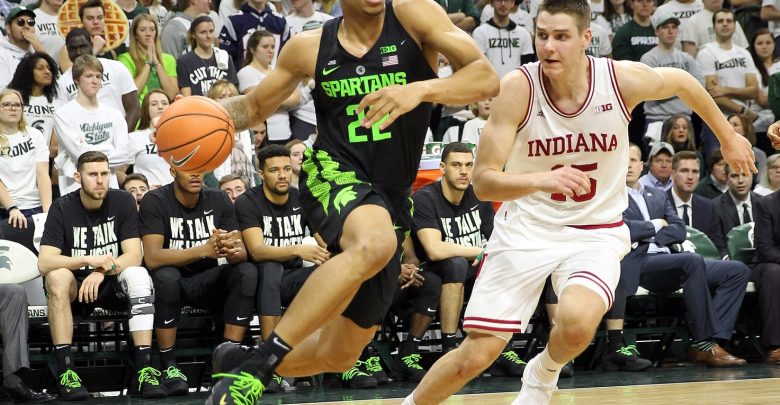 With all the controversy surrounding the Michigan State program in general lately, all Tom izzo and the basketball team want to do is take the court. There is some talk around the college hoops circle that MSU is a bit down lately, but they've won five straight after an upsetting home loss to in-state rivals Michigan. The 2/3 college basketball free pick sees Sparty head to Assembly Hall where the Hoosiers are 10-4 this season. Can Indiana come away with the home upset in what is just Michigan State's fifth road game of the year?
What's the record for blue-blood losses in 1 day? Kansas and Duke already lost. Kentucky about to lose. Indiana faces Michigan State. UCLA might lose to USC. At least UNC should beat Pitt?

— Kerry Miller (@kerrancejames) February 3, 2018
Is Michigan State -8.5 Too Many Points?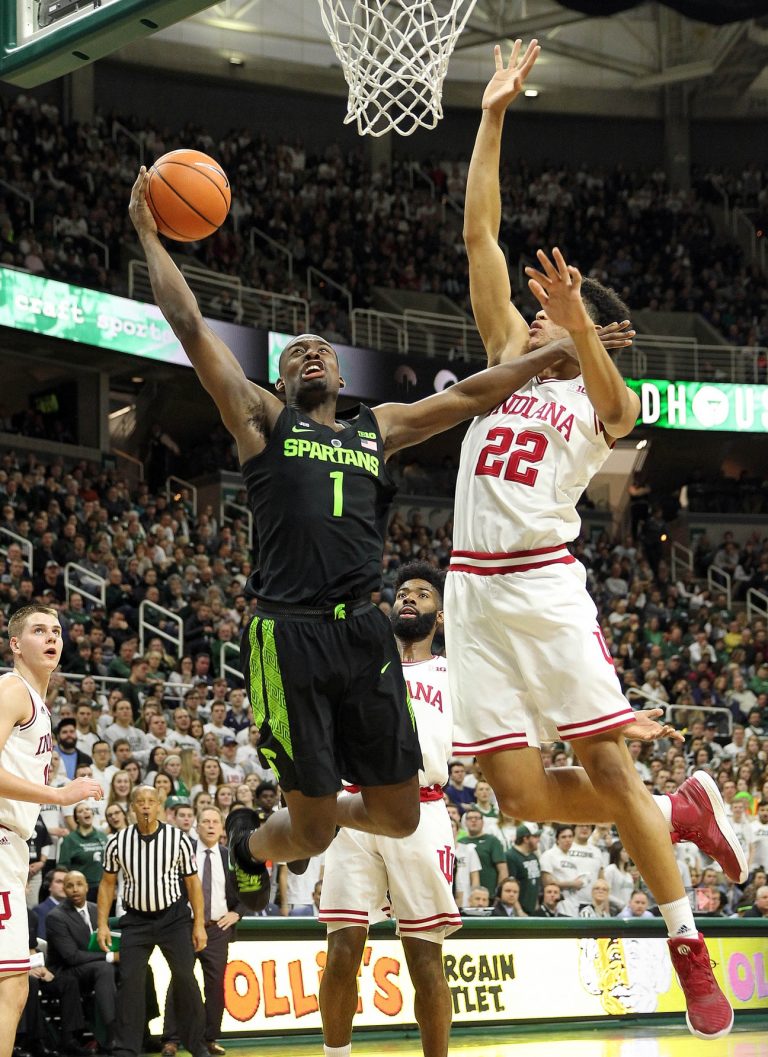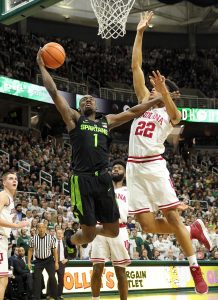 You don't get to be the #4 team in the nation by accident and Michigan State is a legitimate national title contender this year. That being said, giving Indiana 8.5 points in a Saturday night tilt in Bloomington seems like a bit of a stretch. MSU has played just four road games on the year, beating Rutgers by 10, Illinois by 13, Maryland by just 6 and losing a 16 point contest to Ohio State. The 21-3 Spartans seem to be putting distractions behind them and are back to their winning ways however after tallying three double digit wins over their last five.
It's possible that for the 2/3 college basketball free pick Michigan State simply matches up better than Indiana. The Hoosiers rely on a low post game led by Juwan Morgan's 16.3 points per game but Michigan State actually has the #1 defense in the country when it comes to opponent's field goal percentage holding the opposition to just 35.7% inside the three point arc. When you couple that stat with MSU's #2 offense in field goal shooting (51.7%) it turns out -8.5 points might not be enough tonight.
Indiana Puts Their Solid Home Record to the Test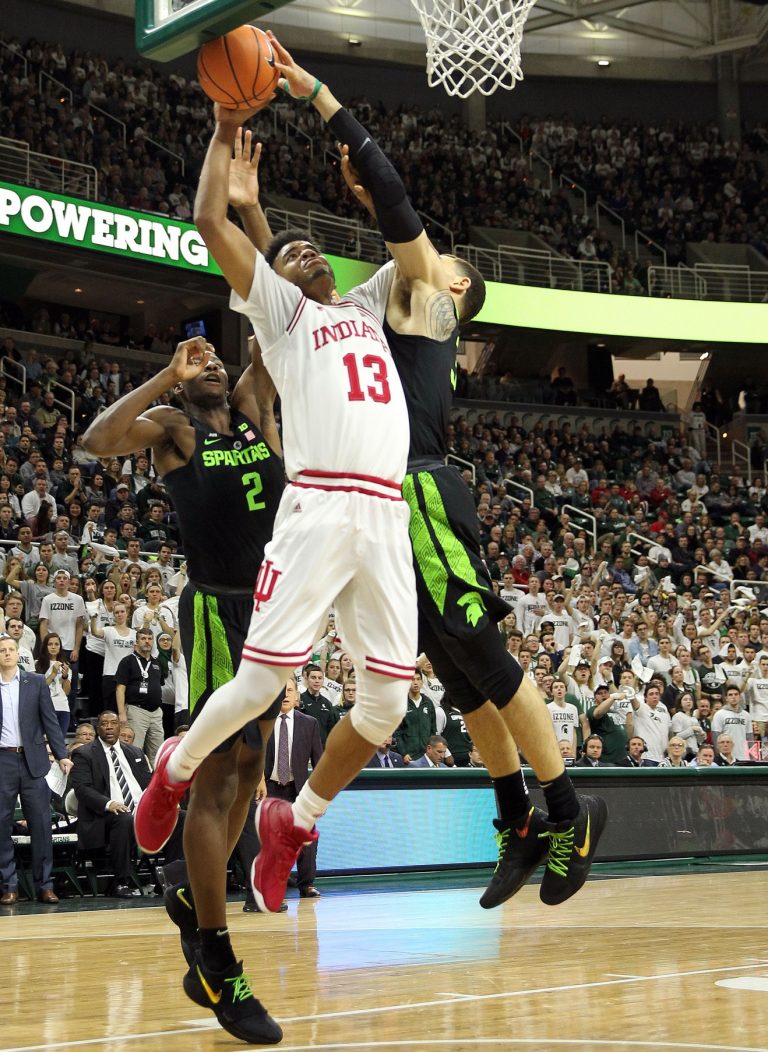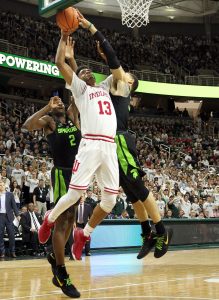 The Hoosiers probably know they're outmatched in the 2/3 college basketball free pick but they do have the major advantage of playing in front of their home crowd tonight. Indiana has won five of six on their own court with the last game being a 67-74 game in which the Hoosiers played Purdue tight before ultimately falling. Prior to that run however, Indiana dropped a 72-92 game to IUPU-Ft. Wayne as -13.5 favorites which proved IU can still lay a lemon on their own court.
Part of the reason why it seems that MSU just matches up better against Indiana is because they rolled them 85-57 in East Lansing two weeks ago. Robert Johnson put in 21 points for Indiana, but Miles Bridges led five Spartans in double figures with 22 points. Michigan State shot nearly 55% from the field in that game and was 10-20 from three point range. The Hoosiers were suffocated at 33.9% shooting from the field and hit just 8 of 26 three point attempts. What reason is there to think that a different output looms Saturday night?
2/3 College Basketball Free Pick Betting
The Spartans demolished the Hoosiers, 85-57, a couple weeks ago in East Lansing? Can they do the same in Bloomington? https://t.co/9tuUGgdMaY

— GreenandWhite.com (@LSJGreenWhite) February 3, 2018
A lot of the public still thinks that -8.5 points is too much to give Indiana at home in the 2/3 college basketball free pick as 58% are backing the Hoosiers. The trends definitely favor IU too as they are 6-0 ATS their last six home games compared to MSU being just 2-5-1 ATS their last eight overall. Something to consider about those IU victories on their own court however is the fact they are 1-4-1 ATS at home vs a team with a winning SU record. Michigan State has proven they can dominate Indiana and it seems like they'll do so again tonight.
Pick: Michigan State Spartans -8.5