Free Expert Sports Picks
MLB Wednesday September 1st Red Sox at Rays Betting Preview
Boston an Underdog Even With Sale on the Hill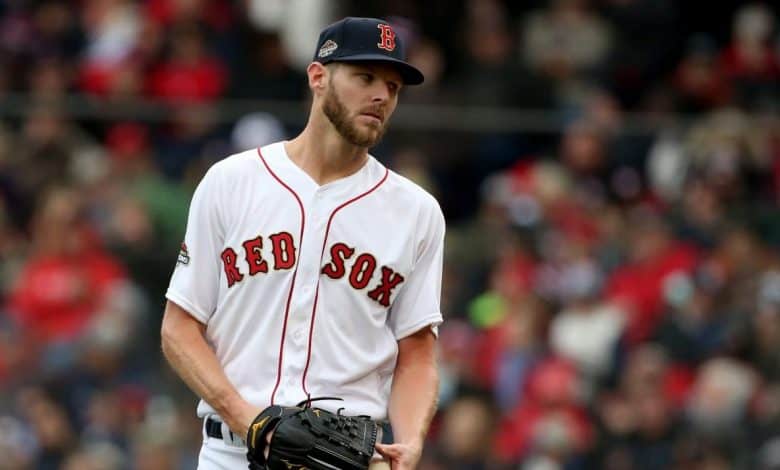 We know one of the biggest public bets for Wednesday night as Boston looks incredibly tempting heading into the September 1st Red Sox at Rays matchup. Sure Tampa has won the first two in this series and 9 in a row overall, but the Sox have Chris Sale on the bump.
There really is value on both squads in this contest, as Boston has won all three times Sale has started since his return from Tommy John surgery but Tampa also just wrapped up a 21-6 month of August. Tampa Bay is also 9-1 in their last 10 games vs. Boston this season.
Sale Enough For Sox?
Boston has cashed in all three of Chris Sale's (3-0, 2.35 ERA) starts since coming back from the injured list. Those victories came against Texas, Baltimore, and the Twins though – the three last placed teams in the American League.
Make no mistake, Sale the lean lefty has been great regardless of the competition he's pitching against. Sale has allowed 4 ER over 15.1 IP since his return from the shelf, which includes striking out the side against Minnesota on Thursday on 9 pitches.
Even if Sale is dominant in the September 1st Red Sox at Rays matchup, can you still trust Boston to get the win? The Sox have dropped 9 of 10 vs. the Rays this season, and have lost three straight even while being in must-win situations with just a 1 game lead over the A's for the second wild card spot.
Can Tampa Have a Successful September
The 21-6 run in August is pretty impressive for the Rays, and they've reached 35 games above .500 for the first time in franchise history. Are we really, really, really taking Tampa seriously though, – the answer is yes as bettors have pushed the Rays from a +138 open to a -120 cost ahead of game time.
The Rays don't have the best matchup on Wednesday, and they also don't have a ton to play for with an 8 game lead over the Yankees in the division. The meeting with Sale shouldn't effect guys like Nelson Cruz, who has gone 9 for 29 (.310) with two bombs against the Boston starter. Then again only five players on the Rays roster have faced Sale.
Boston definitely has the pitching advantage on Wednesday night, as Tampa is going to go with somewhat of an opener in Drew Rasmussen (1-1, 3.46 ERA). Rassy won't give you a ton of innings, but he also hasn't allowed a whole lot of runs giving up 1 or less in 10 straight appearances between starting and relieving.
Free September 1st Pick
You can't go wrong taking the Sox as +100 dogs with Sale on the hill. At the same time nobody would blame you for paying the -120 on a Rays squad that has hit in 9 straight. There's some crazy movement with TB opening at +138, so give us the Sale Dogs in this one.
Red Sox 4 – Rays 3 
Free Pick: Red Sox +100