strategy
5 Must-Know Tips to Betting on NCAA Final Four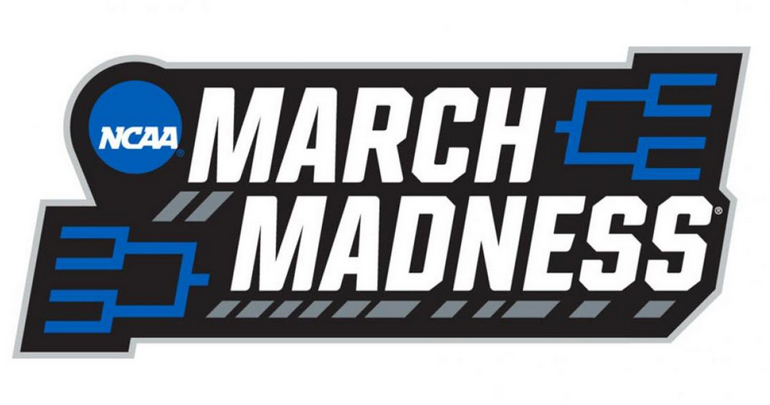 While it is true that the Super Bowl is the world's biggest sporting event and that the World Series and Stanley Cup are two of the oldest, there is nothing bigger for sports gamblers than March Madness, brought to you by the NCAA Men's Basketball Championship Tournament. For three weekends in a row, fans and gamblers alike are treated to great games, great odds, and big payouts and it all culminates in the Final Four. Those four teams good enough, and lucky enough, to make it through their region still have two more games to win before reaching the mountain top.
With all the pressure and attention, not to mention all the talent and skill, the Final Four presents a special opportunity for sports gamblers. The trends are trending, and the lines are tightening. Betting the Final Four requires one thing more than any other: common sense. Here are five tips to Final Four betting you need to realize before placing your next Final Four wager.
A Cinderella No More
The Cinderella story aspect of the NCAA tournament is always a crowd pleaser. Who doesn't like the David vs. Goliath storyline? The little team that could. I mean, have you seen the movie "Hoosiers?" However, it is important to remember that when the Final Four rolls around, these are good teams. Sure, they have been undervalued and not appreciated throughout the year, but when you win four games in the NCAA tournament, there's no doubt about it, you're a good team. Never judge or value a Final Four team as "lucky." Sure, luck can have something to do with it but, if your playing in the final weekend, you deserve to be there.
This is a reason there have been so many deep runs by "Cinderella" teams seemingly every year as of late. Davidson had Steph Curry. Butler went to the Championship Game twice in a row, once with Gordon Hayward. Gonzaga has been doing it for twenty years now. These are not Cinderella teams. These are deep squads with NBA talent playing their best basketball of the season, and they should be judged as such, no matter the conference they come from.
Love the Moneyline or Take the Points
When the Final Four begins, you'll immediately notice very tight lines. What might be a -6 point spread in January is going to be a -3 point spread come late March. And this is for good reason. These games are incredibly intense affairs for the players and coaches. The teams at this stage of the tourney are going to be very evenly matched; there is no home-court advantage, and, as we all know, it's really anyone's tournament at this point. Therefore, giving points simply makes no sense. The favorite on the moneyline will give you good odds and a solid payout and taking whatever points are offered is always a popular play at -110. Making the smart bet means eliminating your bad options and giving points is just that.
A Rematch?
Once we've reached the Final Four, obviously we've got some talented teams on our hands. These teams probably haven't come out of nowhere either, they've been good for a few seasons. It is important to keep in mind just how hard it is to beat a good team more than once in a year, especially when we reach the Final Four. Are these teams in the same conference? Did they meet in a pre-season tournament? Did they play against each other in last year's tournament?
Be sure you study the recent head-to-head matchups between the teams playing in the Final Four. If these teams met anytime in the last two seasons, you're going to want to know. A good team is hard to beat, and a Final Four team is very hard to beat more than once. Keep this in mind when you do your research.
Occam's Razor
Simply put, Occam's Razor tells us the simplest answer to a problem is probably the correct answer to the problem, and this is very important to remember when placing a wager on the Final Four. With such a well-publicized and over-analyzed sporting event such as the Final Four, it is easy to get lost in all of the information and overwhelm yourself. Remember to keep things simple. There are three games to be played in the Final Four and, if you've been paying attention throughout March, you probably already know which way you're going to play. Keep your thought process clean and simple, and you'll not only find the answers you want, but they'll probably be the correct ones to boot.
Defense Wins Championships
If there's ever been a sports cliche that rings true, it's the old adage of "offense wins games, defense wins championships." Now, this does not mean that the best defense always wins. Just look at the Knicks from the '90s. It just means that the winning team is going to have to make the tough stops along the way and if they have no history of doing so, they probably won't start on Final Four weekend. The great offenses of the past that won championship all had great defenses too. Offense is what everyone is attracted to in sports and defense, no matter how good, will always take a back seat. The Golden State Warriors actually play Top 5 NBA defense every year. Of course, no one knows that because Steph Curry makes 8 3-points a game. When laying a wager on a Final Four team, study up on the teams' defenses and note the underrated ones. They will be the ones to score the points they need to win, but still get the big stops when they need them.