Promos
BetNow.eu Weekly NBA Contest Promotion Details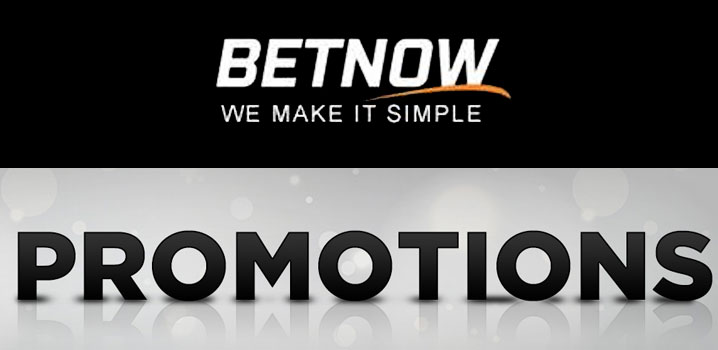 BetNow has long been one of the most popular online gambling sites available and their popularity has not stopped growing. The online gambling market is a competitive field these days and sites such as BetNow have to work to not only bring new players in, but to retain those players as well.
Bonuses, promotions and contests are all industry standard now as online gambling sites try to one up each other, trying to get your gambling action. But not all sites are created equal. Some sites are legitimate sportsbooks while others leave much to be desired. You can count BetNow as one of those trustworthy sites with plenty to offer.
BetNow has great bonuses, promotions, and contests available everyday. It's the mark of a solid online sportsbook and BetNow has recently upped the ante with their Weekly NBA Contest which is free to members and pays out $5,000 every week to the winner. Every week of the NBA season, contestants select the straight up winners from 14 NBA games including the tiebreaker.
Each winning pick will be awarded one point and the final point total for each contestant will be posted by Wednesday every week. The final score of the total Sunday NBA Basketball games will be used as a tiebreaker. For example: if there are three games on Sunday, the total of all three games is the tiebreaker.
There is only one entry per household and prizes cannot be transferred or exchanged. Consolation winners will be the top 5 scorers every week. If a contestant picks a perfect week and that's all picks for that week won with the tiebreaker will win $5,000. If more than one contestant wins the grand prize, it will be split between the winners and the same for any consolation prizes.
Winners are notified by email so be sure you have your active email on file with BetNow. Prize money is deposited directly into your account with no rollovers. All you have to do to enter is be an active member of BetNow. So, join up today and take advantage of the BetNow Weekly NBA Contest.
BetNow doesn't stop with just one bonus, promotion, or contest. They have many more available everyday, from the moment you join up. Be sure to check out their 100% Welcome Bonus up to $500 on your initial deposit. Once you've signed up you are automatically enrolled in their Lifetime VIP Program which gives you a 15% bonus every time you reload your bonus.
They offer a Casino Rebate of 10% paid out weekly as well as a Refer-A-Friend program which allows you to collect every time a friend joins with BetNow. There are plenty of more contests as well including the Weekly NBA Contest, an NFL King of the Hill contest, and a $500,000 Bracket Madness as well. Signing up is easy at BetNow and so is grabbing all of their bonuses, promotions, and contests. If you are looking for a new site or simply want to test the waters somewhere else, choose BetNow as your online sportsbook. You'll be glad you did.