NHL Previews
Pittsburgh Penguins 2017-2018 Season Preview
Can the Penguins Three-peat?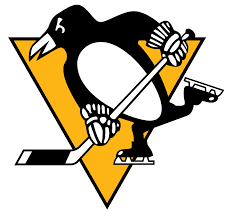 Last season, our Pittsburgh Penguins 2017-2018 Season Preview finds that this team defied the odds to win a second straight Stanley Cup title. Can they three-peat? If they do, it will be quite a feat as the Pittsburgh Penguins, who were 50-21-11 last season, must replace a boatload of quality players, including three-time Stanley Cup-winning goalie Marc-Andre Fleury, three top postseason forwards in Chris Kunitz, Nick Bonino and Matt Cullen and a trio of solid D-men in Trevor Daley, Ron Hainsey and Mark Streit. How will they contend?
Forwards
If Sidney Crosby (44 goals) and Evgeni Malkin (33 goals) stay healthy, the Penguins will certainly be good. In addition, they have wingers Phil Kessel (23), Conor Sheary (23) and Patric Hornqvist (21) ready to go. It's true that the team will miss the output of Bonino (18 goals), Cullen (13) and Kunitz (9), who helped them reach a NHL high last season of 278 goals.
But the team has some guys who should certainly help make up for those losses. Last season rookie Jake Guentzel put up some impressive numbers, 16 goals in 40 games and 13 goals in 25 playoff games. He has a high hockey IQ, speed, and a fast and hard shot. If he can build on that performance, he'll be a major factor in Pittsburgh's quest for another Stanley Cup. Plus, the team has added the very physical and scrappy Ryan Reaves to its roster. Last year, Reaves, who's been with the St. Louis Blues for seven seasons, comes to the ice with career marks of 27 goals and 695 penalty minutes.
Defense
The Penguins really need seasoned defenseman Kris Letang to stay healthy. Letang's season came to and end last year as he underwent neck surgery. He's an able scorer who's needed more than the 41 games he put in last season. Word is that he will return healthy and ready to go. New free-agent acquisition Matt Hunwick should be a help, especially with the loss of Daley, Hainsey, and Streit. At the same time, Pittsburgh will ask more of Ian Cole, Brian Dumoulin, and Justin Schultz. Are they capable of stepping up?
Goaltending
With the ultra-reliable and positively popular Fleury gone, it looks like Matt Murray will be the man in net. Murray is a concern, as the 23-year-old has never been a number one netminder. Endurance is a major issue, as the most games he's played in a season total 49. Over the past two seasons, Murray has been in net for a total of 62 regular-season games. It is true that when in net, he's done a fine job. But is he ready physically and mentally for the long run?
The Penguins added goaltender Antti Niemi to their roster for the 2017 season. In 2010, he helped to take the Chicago Blackhawks to the Stanley Cup. Niemi, who signed a one-year, $700,000 contract with Pittsburgh, is with his fourth NHL franchise in the past seven years. How reliable a backup will he be and how will he perform if Murray does down?
Pittsburgh Penguins 2017-2018 Season Preview: Overall Outlook
The Penguins certainly come to the ice with a lot of pluses and quite a few question marks and minuses. Still, you have to expect them to be in the mix this season and to contend within their division. They will see some tough competition from Washington and Columbus. Depth and fatigue could be a major issue for this team.
Key Takeaways
Can Murray play 62 games? If not, will Niemi be able to step up and be the stopper that he needs to be? These are two major questions.
Letang must stay healthy and score goals and the Penguins need some other defensemen to pick up the slack from having lost Daley, Hainsey, and Streit.
Jake Guentzel, now in his second season, will need to contribute even more to bolster the output of Crosby and Malkin.
Pittsburgh Penguins 2017-2018 Season Preview Projections: Record: 46-32-4, 98 points. Finish: 2nd in the Metro Division.