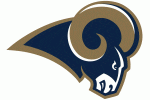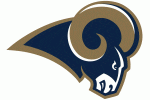 In 2015 the St. Louis Rams went 7-9. Now they are, once again, the Los Angeles Rams. (They left LA for the Midwest in 1995) The new Rams have a name and location change, and they have a lot more miles to travel than they did when they were in St. Louis. But one thing that probably won't change this season is their record. Our Los Angeles Rams 2016 NFL preview finds that this club is average at best, but, at the same time, on the cusp of becoming much better.
Rams Offense: C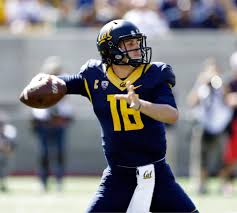 At quarterback you will eventually see the overall number one draft pick for 2016, Jared Goff (California), take the field. There's good news for Goff. The Rams led the NFL in fewest sacks allowed, as teams brought QBs down just 18 times. There's good news on the offensive front in that the club offers a fine ground game. Todd Gurley (1.106 YD, 4.8 AVG, 10 TD) is a premium back. The receiving unit includes two rookie tight ends and a rookie wide out. Returning pass catchers include team leader in that area Tavon Austin (474 YD, 9.1 AVG, 5 TD).
Rams Defense: C+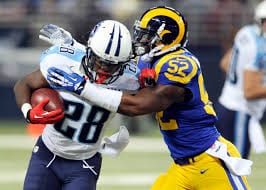 The Rams lost five major players from their defense. They signed two free agents and drafted one other, linebacker Josh Forrest (Kentucky). The frontline and linebacking units need rebuilding. However, the D-line does have some solid players, including DT Aaron Donald (11 Sacks), DE William Hayes (5.5 Sacks), and DE Robert Quinn (5 Sacks). The team notched 41 sacks (11th ). They can build on that stat. LB Alec Ogletree takes over the middle. This will be a learning experience for him. Mark Baron (135 Tackles) returns to the unit as the team's leading tackler. The secondary is questionable. The talented E.J. Gaines returns to corner after missing 2015 due to injury. Also on-hand is Trumaine Johnson, the team's franchise player, who led the club with seven picks. He is solid.
Rams Special Teams: B+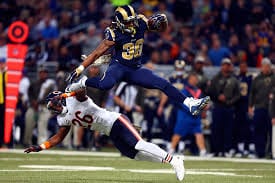 The special teams units are coached by one of the best, John Fassel. Tavon Austin has game-changing chops on punt returns and Benny Cunningham is a fine kick returner. Punter Johnny Hekker is one of the best in the NFL, and Jake McQuaide is ultra-dependable as long snapper. Kicker Greg Zuerlein (26/28 XP, 20/30 FG) had an off year on field goals. His spot is not secure.
Rams Coaching and Management: B
Jeff Fisher (27-36-1 with Rams; 174-162-1 Overall) is in his fifth season with the Rams. Fisher is an excellent coach who has dealt with some lean times in St. Louis. Fisher and GM Les Snead are probably about one year away from getting this team back to the playoffs.
Last Word: Los Angeles Rams 2016 NFL Preview
In our Los Angeles Rams 2016 NFL preview, we see the team as struggling to find its footing. QB Goff, once he's acclimated, can be a game-changer. But for this year, expect the Rams to be a mediocre club.
For our overview of the NFC and to link to other NFC teams, please click here.
Los Angeles Rams 2016 NFL Preview Pick: 6-10, 3rd NFC West