Sports News
University of Colorado Inks Deal with PointsBet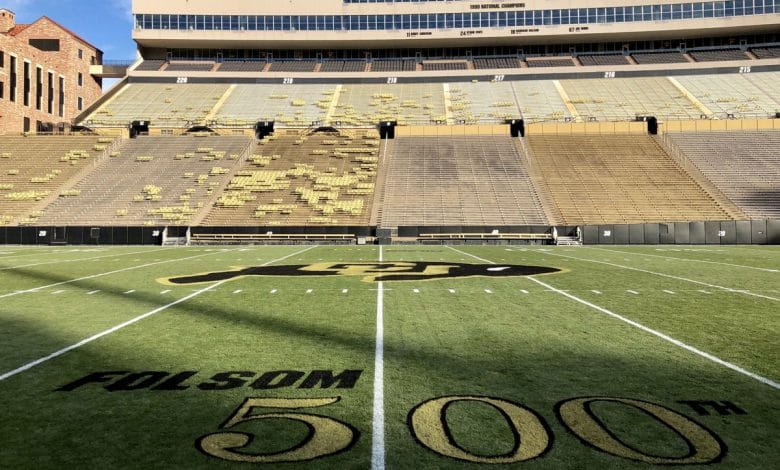 We're starting to see many more unique partnerships happening in the time of sports betting in the United States. Until Tuesday, we hadn't seen a deal between a sports betting company and any major university in this capacity. 
The University of Colorado [Buffaloes] and PointsBet have reached a five-year deal. Making the deal even more interesting is that PointsBet is still banned in college football for its use under NCAA rules for players, coaches, and staff. 
As of this moment forward, the deal between Colorado and PointsBet means that CU's athletic programs will gain revenue from the partnership, even though its employees and athletes can get in trouble for so much as signing up for an account and placing a bet on PointsBet. 
" Any marketing partnership between a sportsbook and a college or university definitely raises serious questions of a conflict with the NCAA's global message regarding sports betting," said Chris Grove, who tracks sports betting for Eilers & Krejcik Gaming, a gambling industry research and consulting firm. "It's important to realize that we're on basically unexplored ground at this point. There's no established playbook for how these partnerships should or will work. Everyone is going to learn together."
Colorado Sports Betting
Last November, voters in the state of Colorado approved the legalization of sports gambling. Even though there are many blurry lines when it comes to sports betting and collegiate athletics, both sides believe this partnership will be profitable for each. 
Although this is a rare occurrence, it's not the first time something like this has happened. William Hill Sportsbook has started advertising with UNLV through the school's media rights holder, Learfield, a school spokesman confirmed. 
The Buffaloes' partnership with PointsBet is the first high-profile sports gambling deal in college sports ranks outside Nevada. A move of this magnitude suggests that more could be on the way. 
"We supported the state bill around sports gaming, because we believe the integrity of our sports will be stronger now that it's legal," Colorado athletic director Rick George said. "We are partnering with PointsBet because we feel this partnership further increases the integrity of our game."
Sports Betting in the Pros
PointsBet is expected to usher in this new deal with the recent agreement with Kroenke Sports & Entertainment, which is also in bed with the NBA's Denver Nuggets and NHL's Colorado Avalanche. 
"Our intentions are to be synonymous with Colorado sports betting in the wake of the Kroenke partnership," said Eric Foote, PointsBet's chief commercial officer in the U.S. "This partnership also solidifies our efforts to become Colorado's true hometown sports book."
Moving forward, it'll be interesting to see whether or not any of these institutions break any of the rules set in place. The U.S. Supreme Court already has a stringent policy against players, coaches, and staff partaking in sports betting in any way imaginable. 
"The NCAA has a long-standing policy against betting on college, or betting on any sport with the exception of horse racing and others like that, so nothing changes there," George said.