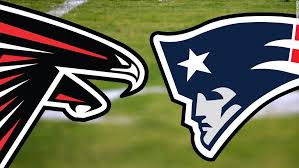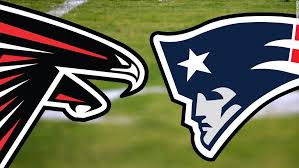 When Super Bowl LI kicks off the fact is someone who'd never thought of can have the opportunity to be a key player. One guy can change the entire complexion of the game. Most often when engaged in Super Bowl sports betting analysis many bettors consider high exposure players like the quarterbacks. Let's face it, the success or failure of a QB can determine the final outcome of the game.
We've got a few other guys that we feel you should consider when doing your Super Bowl sports betting analysis. One thing to think about when preparing to bet on the big game is that the spread is just three points. If the game is that close, then on play can make a huge difference. Here are some of the players you want to consider when handicapping this game.
Defense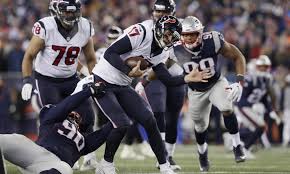 Pats' CB Malcolm Butler has four picks this season. He's the one who secured New England's last Super Bowl victory with an interception. DL Trey Flowers comes to the game with seven regular season sacks. He could give Falcon QB Matt Ryan a tough time.
Atlanta LB Vic Beasley Jr. notched 10.5 regular season sacks. A big-play guy in the postseason has been safety Ricardo Allen who has recorded two sacks in the playoffs. He also had two in the regular season.
The O-Line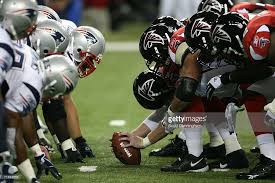 The Falcons have a top O-line that includes center Alex Mack. Mack, who came to Atlanta this year as a free agent, has really been the difference-maker this season when it comes to protecting Ryan. Still, the quarterback has been sacked 37 times. However, he's tossed just seven picks.
Brady has a stellar O-line. The New England QB has been sacked just 15 times and in the regular season he threw just two interceptions. Center David Andrews, now in his second NFL season, has come into his own as a player.
Kicking Game
PK Stephen Gostkowski hit 84.4% of his field goals making 27 of 32. He's been good on 43 of 46 extra points. For Atlanta, kicker Matt Bryant has done better. In the regular season, Bryant has knocked in 34 of 37 (91.9%) field goals and three for three in the postseason. Gostkowski is one of two in the playoffs. Bryant is 56 of 57 on extra points.
Offensive Players
For the Patriots, we like WR Julian Edelman and the versatile Dion Lewis. Edelman is a pesky and wily receiver. Lewis has certainly shown recently that he has big play potential. If TE Martellus Bennett is healthy, he has a knee issue, he could help open up the offense.
Final Word: Super Bowl Sports Betting Analysis
In your Super Bowl sports betting analysis, remember that there are a large number of factors that can influence the outcome. In a game like this, one or two plays can change everything. Remember that no one knew who Patriots' CB Malcolm Butler was until he picked off that goal line pass by the Seahawks' Russell Wilson to stop Seattle's drive and secure a Super Bowl win for New England.
The rushing tandem of Davonta Freeman and Tevin Coleman could be tough to stop. Together they have 19 rushing scores. Look for Freeman and Coleman to also catch a few passes. Julio Jones is a wideout who can change a game with one big catch.