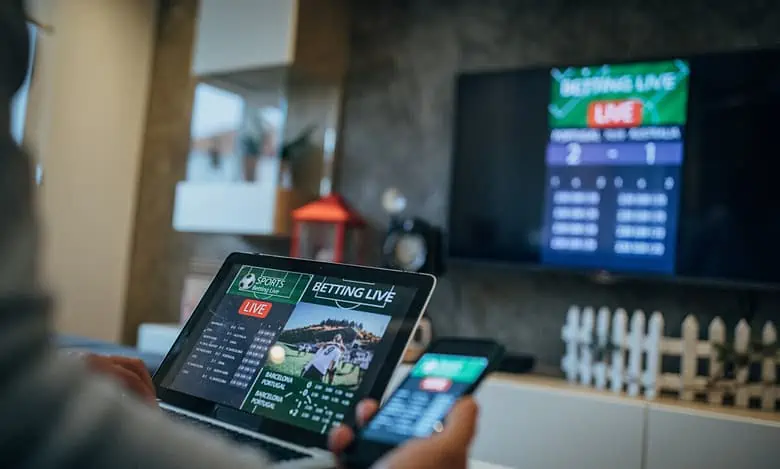 Legal sports betting is officially live in the state of Nebraska as the first retail sportsbook in the state is now open for business. Bettors in the state can head to the WarHorse Casino Lincoln to place their first wagers, or take part in the celebration that is planned for opening day. 
Voters approved legal sports betting in Nebraska all the way back in November 2020, but it has taken the state nearly three years to get things up and running. The Nebraska Racing and Gaming Commission is in charge of overseeing sports betting, and also regulates the new casino gambling taking place in the state. 
Ho-Chunk Inc. owns and operates the WarHorse Casino Lincoln, and that group partnered with Kambi in order to get sports betting up and running. This is currently the only property with a license to offer retail sports wagering, but there are other casinos in the state that could apply for one. 
This isn't the first time that the WarHorse Casino has been the first to something in the state, as it was also the first casino to open. Until that vote was held back in 2020, all forms of gambling in the state of Nebraska were illegal. 
One reason that the launch is occurring on June 22 is that the College World Series is currently being held in Omaha. This is one of the most popular events of the year, and it should attract some serious sports bettors to the state. 
No Online Options
Those that are looking to place a legal sports wager in the state of Nebraska will have to travel to Lincoln in order to get that done. At this time, there are no plans to offer online sports betting, and online operators have not even attempted to enter the state. 
There is a bit of a gray area though, as the current sports betting law doesn't specifically prohibit online wagering. The Nebraska Racing and Gaming Commission didn't include any regulations to allow for that form of betting though, and a rule change would be needed. 
This will likely lead to some bettors simply traveling across state lines into states where online sports betting is allowed. Nebraska is surrounded by these markets, and many people believe wagering on their mobile device to be the best option. 
Limited Betting Menu
Bettors that visit the WarHorse Casino Lincoln are going to find a limited betting menu available, and that was done for a reason. The Nebraska Racing and Gaming Commission wanted to get sports betting up and running, and it intentionally kept a small amount of options available.
Retail sportsbooks in Nebraska are allowed to accept wagers on college sporting events, including the College World Series. Nebraska sports betting law does prohibit betting on in-state college teams, and that is going to keep bettors from wagering on the Nebraska Cornhuskers football team.
Another betting option that can't currently be offered in Nebraska is any wagers on international soccer matches. Even though this sport still isn't popular throughout the U.S. it is one of the most popular betting options worldwide.