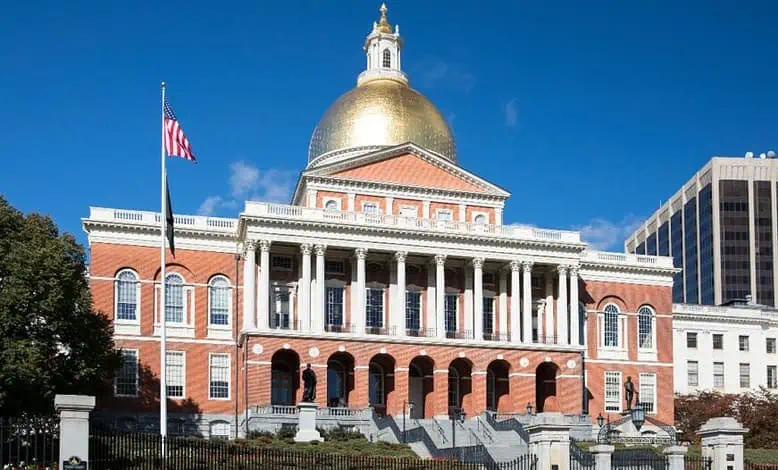 Massachusetts took advantage of the sports betting calendar in the month of March thanks to the March Madness Tournament. In addition, Fanatics and Betr are one step closer to joining the digital market in the Bay State.
Two More Operators in the Bay State
Both sportsbook operators have temporary licenses in the state and didn't launch on time for several reasons. Fanatics is offering a beta version of its platform in Ohio and Tennessee, while the company has a retail location at FedEx Field in Maryland.
The next monumental step in the process is to receive a certificate of operation in the Bay State. The company has yet to release any dates of when the platform will go live, but the sportsbook will be built by an Amelco code.
CEO Michael Rubin believes the company's strong customer base in the apparel side of the business will give its platform an advantage in the competitive industry. He thinks the innovative platform will be a promising experience that will rival the industry leaders such as DraftKings and FanDuel.
Could Eight Platforms Be Ready to Go By June?
Betr is a new digital platform in the sports betting industry, as it's owned by Jake Paul. The micro-betting platform is live in Ohio and received an approved license in March in Virginia.
Before Massachusetts' March 10th launch date, both Betr and Fanatics announced that they would start up later this year, and Betr has previously hinted at April as one of their launch dates. Furthermore, Bally Bet and Betway have temporary licenses, but neither launched on the universal date.
The Massachusetts Gaming Commission has been very busy monitoring many new markets that were introduced to the public because of the digital market. With the NFL Draft coming up, the commission has reviewed all the markets that are available to bet on.
However, there are some key restrictions that are noted in Massachusetts:
A bettor must place their wager before the first pick of the first round if they want to wager on the number of players from a single school selected during the draft. Customers can also bet on where certain players will go in the draft by placing their bet at least two picks in advance.
Other News Concerning the Massachusetts Market
Currently, Barstool Sportsbook, BetMGM, Caesars Sportsbook, DraftKings, FanDuel, and WynnBET all went live in the state on March 10th. Adding two more mobile platforms to the list will most certainly give consumers more options to choose from.
Despite starting ten days ahead of the first of the month in March, the bookmakers in Massachusetts made history. In its first digital month, the Bay State accumulated $568.1 million in wagers, which ranked fifth out of all the states that released their reports for March.