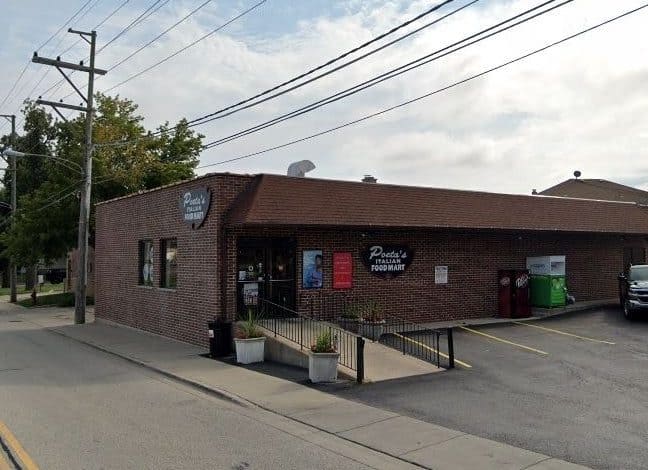 A notorious gaming bookie 'Bookie Butcher' was able to negotiate a plea deal with the Feds. The bookie, whose real name is Domenic Poeta, plead guilty this week, to a slew of criminal charges, including
running an illegal sports betting operation inside of his Highland deli. Poeta, 63, owns the upscale Italian grocery store, 'Poeta's Italian Food Market' in Highland, a four-hour drive from Chicago.
Poeta admitted in open court that he failed to report almost $4 million in profits that he made from operating an illegal sportsbook out of his grocery store. The time period covers 2012 to 2017. Poeta signed
a plea deal in August and remained free on bond until his sentencing this week. He was taken into custody immediately and will serve at least one year in a federal prison for his crimes.
Government Believes Bookie Made Millions More
Lawyers for the government argued that the amount Poeta collected from his ill-gotten gains probably is a lot more than $4 million. The money was traced from seven different betting customers of Poeta that happened to pay for their bets with checks. That was the only traceable money, Federal prosecutors alleged.
'Most people that engage in this type of illegal gaming activities deal in cash,' the lawyers argued. In addition to operating an illegal sports betting operation, Poeta was a well-known loan shark in the state. The monies he had made illegally before 2012 and after 2017 are unknown by the government. Government lawyers brought up a 2005 case that Poeta was involved in. In that case, Poeta was forced to pay off a judgment in the amount of $848,000.
Federal prosecutors said, 'according to their investigation, Poeta has been operating his illegal Gaming operations out of his Highland food market since at least 2001. During court proceedings for the 2005 charges, Poeta continuously plead the fifth, which guarantees a person to leave questions unanswered when those questions can incriminate them. It was during the 2005 proceedings that Poeta was referred to as 'the Bookie Butcher'' when the case was reported in the 'Chicago Tribune.''
Poeta Continued To Operate An Illegal Sportsbook
Prosecutors said Poeta continued to engage in his illegal gambling activities, even after his actions were known to the courts and to the police. The lead prosecutor in the case against Poeta is U.S. attorney Patrick King. The prosecutor did not mince his words when it came to laying out Poeta's crimes.
King said, "Poeta, after learning of the current investigation, after he received a subpoena to produce his records, he told his betting customers that he could no longer accept checks due to the IRS."  Poeta's attorney's argued that he admitted to his crimes, and he is very remorseful.
Due to his age, and COVID-19, he should be allowed to serve his sentence at his home and also get probation for part of the sentence. The presiding U.S. District Judge, Mathew Kennelly, was not moved by the defense attorneys. Kennelly said, "the length and breadth of the scheme was enormous and quite likely an undercount by a significant amount." In addition to a year in federal prison, Poeta also must pay $1.4 million in income tax revenue and penalties.